Ralph Lauren has been designing the opening and closing ceremony outfits for Team USA since 2008.  This year, the company's designers went for a classic preppy look, with blazers, striped shirts, boating shoes, and cropped trousers.
Stay tuned. Next week, we'll give you an inside scoop look at how Ralph Lauren designs these outfits.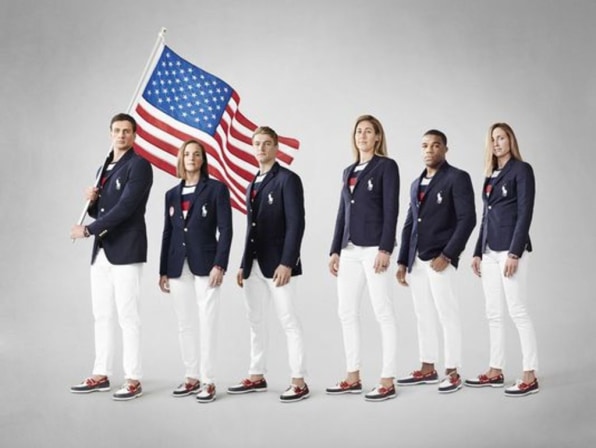 And a couple of sketches.