Peek, a service that works as an Open Table of sorts for travel activities like tours and surf lessons, announced a new round of funding Thursday—as well as a partnership with Yelp, which allows you to book any of the activities listed on Peek directly from Yelp.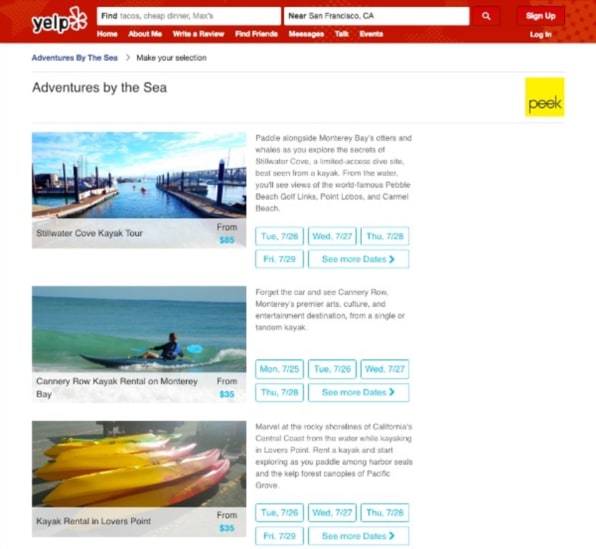 The company says Peek has quadrupled its bookings since January and plans to use the $10 million to further expand its team. With the funding comes Pete Flint, a new board member; Flint is an investor in the company and was the founder and CEO of Trulia.
"Peek's impressive growth combined with its best-in-class technology, attracted me to invest and join the Board," Flint says. "I see lots of similarities with Peek and Trulia, as both companies empower small businesses and are laser-focused on providing the best possible experience for their customers, and there are compelling network effects."
Existing investors in the company include Eric Schmidt, Jack Dorsey, and Carl Sparks.