Updates have continued to come in about the terror attack on Bastille Day revelers who had gathered to watch fireworks along the Promenade des Anglais in Nice, France. The attack happened at about 10:30 p.m. local time and involved a large truck careening down the promenade striking dozens of people as it went.
• The attack is being treated as a terrorist attack, though no group has claimed responsibility yet, reports the Guardian, which also reports:
• So far 84 people are confirmed dead in the attack; those deaths include "several" children.
• Eighteen other people have been seriously injured.
• It has been reported that the truck drove into the crowd for about 2km (1.24 miles) at 50kph (31mph), reports the Telegraph.
• Several reports said the truck was zigzagging as it drove, suggesting the driver was attempting to hit as many people as possible.
• Authorities have also said that the driver was shooting into the crowd as he drove.
• The driver was killed in a shootout with police.
• The attacker has been named as Mohamed Lahouaiej Bouhlel, reports Nice-Matin. It is not yet clear if he was working alone.
• Bouhlel was a 31-year-old Tunisian-born Frenchman who was known to the police for non-terror related crimes, but was not known to intelligence agencies, reports Reuters.
• France has extended its state of emergency for another three months. The country has been under a state of emergency since the Paris terror attack in November 2015. The state of emergency was due to expire on July 26, reports Time.
• The French government is facing criticism for a terror alert app it released last month, which took three hours to notify users of the Nice terror attack last night, reports the Verge.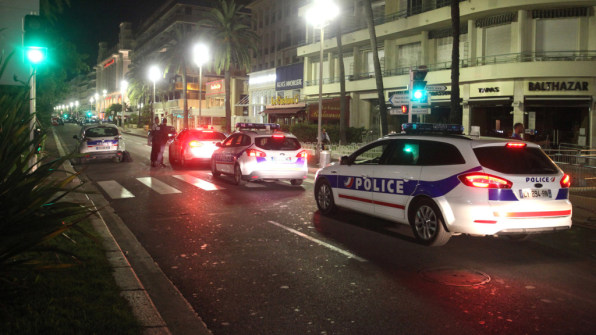 [Photo:Patrick Aventurier/Getty Images]