However, it's not a total product acquisition, notes TechCrunch, who says half of the Fleksy team will be integrated into Pinterest's product engineering team. TechCrunch says the buy is "smart" for Pinterest. "These kinds of smart keyboards require a mastery of data capture and mining, such as understanding how people are actually tapping their phones to determine which keys are actually being pressed," the site says. As for Fleksy, the company has published a blog post detailing the future of the custom keyboard:
Fleksy will remain available in the app stores for the foreseeable future, so no need to worry about being forced to re-learn to type on a alternative keyboard
As a tribute to our incredible community of users we have made the decision to open-source some of the Fleksy components that the blind and visually impaired community grew to love. We trust you'll do great things with it.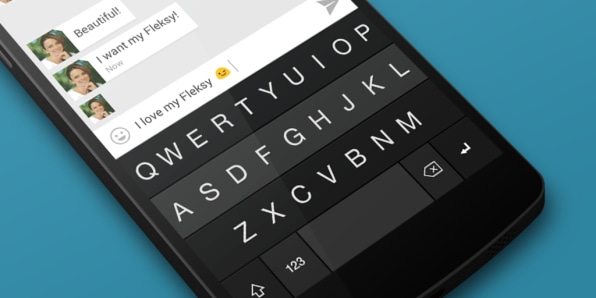 [Image: Fleksy]