This year, could anyone be more deserving? As Rachel Syme notes in Fast Company's June cover story, the Hamilton creator has done so much more than dream up the latest box office smash. "It's one of those rare cultural phenomena that reaches beyond its genre and infiltrates the broader conversation," she writes. 
From our story: 
[Miranda] merged a historical story (the rise and fall of a founding father) and classic medium (stage) with today's vernacular and rhythms (rap, R&B, pop) and a cast that reflects contemporary America (the actors playing Washington, Burr, Jefferson, Madison—plus Hamilton's wife, Eliza Schuyler, and her two sisters—are all people of color). He merged the country's raucous, inspiring past with its vibrant, volatile present, offering both an elegy for where we have been and a beacon for where we might go next.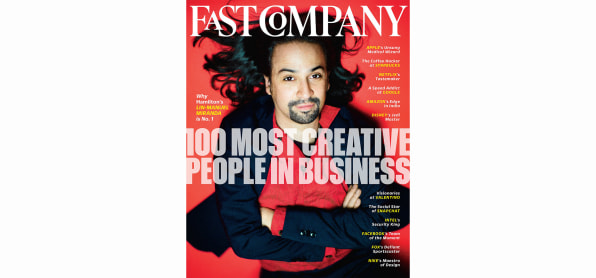 Read the full piece—and check out the rest of our Most Creative People list.