Can you really blow up a shark by shooting the scuba tank it's chomping, like Jaws? Or build a homemade cannon that can blast a hostile space alien, like Star Trek?
When it comes to iconic film and TV shoot-outs and explosions, Hollywood Weapons, premiering April 3 on the Outdoor Channel, is on a mission to separate the believable from the bluster.
Each episode features former Green Beret Terry Schappert, Israel Defense Forces reconnaissance expert Larry Zanoff, and rotating special effects masters replicating cinematic gunfights and explosions to see if they could actually happen in real life.
"It's got the potential to come out of nowhere and have people really embrace it," says Criminal Minds star Joe Mantegna, an executive producer. "It's Hollywood and it's shit that blows up. People love both those things!
"There's a lot of humor involved," he adds. "There are the two hosts—one's a Green Beret and the other's a gunsmith who's a schleppy kind of guy and they play off each other. And then Terry, the Green Beret guy, mimics the characters in the movies he portrays. But then they get serious and have to actually do the stunt. It's worked beyond my expectations."
Part swagger, part goofball, part "don't try this at home, kids," Schappert and Zanoff play off each other like a weaponized Abbot and Costello.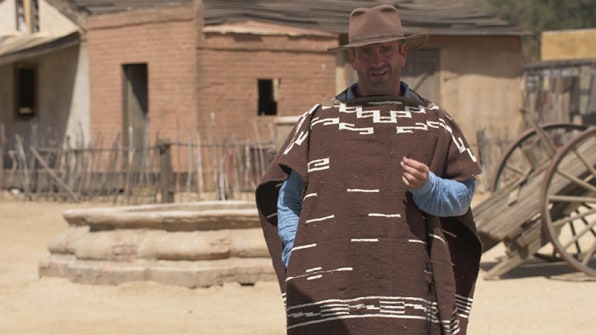 "He's like the adult in the room and I'm the teenager," laughs Schappert. "We see how the special effects guys make the scenes happen on film, and use actual guns or replicas from the films to see if we can actually do that. The goal is to celebrate how difficult those scenes are to do. But we have a lot of fun trying to prove them."
The series tackles scenes from Jaws, Die Hard, Rambo: First Blood Part II, Casino Royale, The Score, the original Star Trek TV series, Criminal Minds, and The Good, The Bad and The Ugly, attempting such challenges as severing a hangman's rope with a bullet, shooting-then-smashing through an office window while dangling outside, smashing a windshield with a gunshot underwater, and creating bombs from aerosol cans cooked in microwaves.
Zanoff is now head of armor at Independent Studio Services, the world's largest supplier of film props and weapons, that is also a production partner. So the duo has an arsenal at their disposal.
"Their weapons section—if you're into guns, you walk in there and you're like a kid in a candy store," says Schappert. "They've got old muskets from the Civil War and World War II that actually fire. But they also design guns for futuristic films, like Terminator and Oblivion, that really fire and have weight, so the actor isn't just carrying around a plastic toy.
Hollywood Weapons is also a case of putting the band back together. The show is the latest iteration of production partnerships between Mantegna, Tim Cremin, and Danny Ramm that produced Midway USA's Gun Stories and Shooting Gallery for the Outdoor Channel.
Ramm, a writer/producer with Mantegna's Aquaviva Productions, and Cremin, a managing producer at Winnercomm, came up with idea after years of watching special effects scenes in Criminal Minds. Cremin tapped Schappert and Zanoff, who'd worked with him on the shows Elite Tactical Unit and Gun Stories.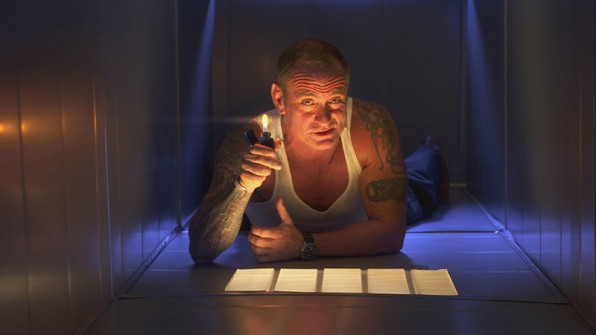 "Tim's the puppet master," laughs Shappert. Mantegna, who's also directed episodes of Criminal Minds, weighs in with creative, technical, and editing advice.
As production went underway, the show took on its own personality as a rapport developed between the hosts and Schappert's acting chops revealed. Roughly 20 years ago, Schappert studied acting at Circle in the Square Theatre School in New York between active duty and joining the National Guard, after which he performed in plays between deployments.
"Because of my acting, instead of just testing weapons, I actually take on the roles of these characters and do these scenes with Larry. He's such a wise-ass, God love`im," he says. "It's become way more than just a learning show. We brought a lot of creativity to it. They gave us a lot more free rein than probably they wanted to and it's taken on a different vibe than they probably thought it was going to have."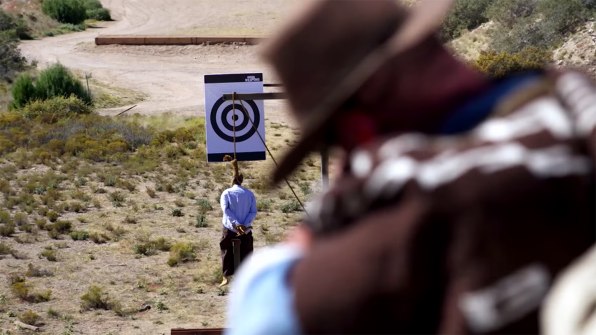 Though the group came up with the initial scenes, they're soliciting fan suggestions through the show's website in the event it's picked up.
Lest they worry about spawning an audience of copycats and Darwin Award candidates, "Larry is really good at doing things as safely as they can be," says Schappert. "I've run my own teams where I've had to plan training and make it realistic, but make sure my guys don't get killed. There's always an inherent risk, you're pulling a trigger or blowing things up. But we haven't come close at all. And we talk about that in the show, `Don't be dumb enough to try this at home.'"