When Netflix first began producing original series five years ago, VP of original content Cindy Holland was a one-woman department. "It was me, effectively," the veteran Netflix executive said at the company's Los Gatos, California-based headquarters during a "Netflix Labs" event.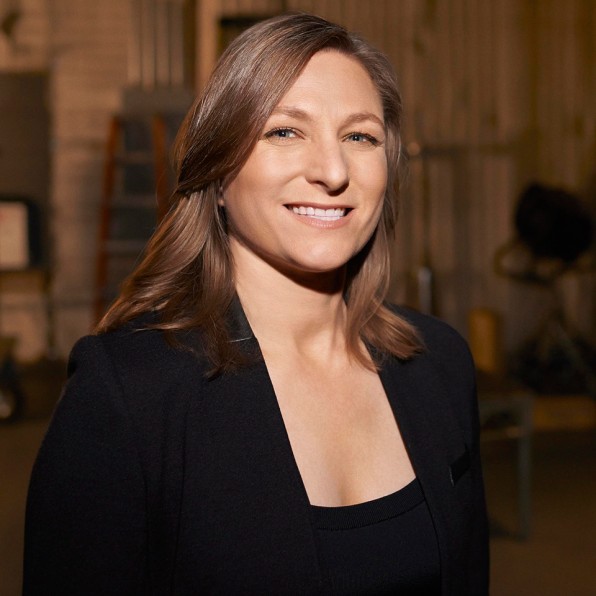 This lack of infrastructure "gave us the opportunity to really look at best practices in the industry and think about how it would work best for us," Holland went on, by way of explaining Netflix's unique approach to making TV: no pilots, no ratings, and, of course, allowing its users to binge on entire new seasons of shows.
Today those quirks–or innovations, depending on where you sit in the entertainment ecosystem–are old news; everyone is familiar with Netflix's House of Cards-fueled foray into original content. What has changed since the days when Holland was running the TV side of things solo (she now oversees a team) is that Netflix has morphed into an international service that streams in nearly every country around the world. This fast-paced growth has meant that the company's dedication to improving models now extends to just about everything it does. Another reveal at Labs Day was that it has even created an online translation test, called Hermes, that helps it recruit the best foreign talent to dub its shows and movies.
And then there's the way Netflix now thinks about and creates content, which it's ponying up $6 billion for in 2017, a portion of which will go toward original series like House of Cards and Orange Is the New Black. But if it was those shows that put Netflix on the map, today a show like 3% is the blueprint for moving forward. That series, described as a "Brazilian Hunger Games," has become a hit in the U.S., according to Netflix, despite being an entirely Brazilian production starring local actors. Part of what helped the series become a success outside of Brazil was that Netflix dubbed it for English-speaking markets. But more importantly, it's a show with broad enough themes and characters (dystopian future populated by attractive twentysomethings) that helped it cross borders. Other local language productions that are in the works, such as Dark, Netflix's first German-produced series, and Italy's Suburra, are similarly intended to "translate globally," Holland said.
That doesn't mean that Netflix is going to become a streaming version of Disney, limited to releasing franchise films with global blockbuster potential, like a slew of Star Wars sequels and Beauty and the Beast. But it does mean that the company is looking at its content through a wider lens, and factoring in things like brand resonance in a way that it didn't so much before. Take, for instance, Netflix's partnership with Marvel (yes, a Disney property). Since teaming up in 2013, Netflix has released a series of interconnected shows based on Marvel characters: Daredevil, Jessica Jones, Luke Cage, and, most recently, Iron Fist, which launched in mid-March. Next up is an all-star, mash-up of those characters, The Defenders.
Holland acknowledged that the partnership had a lot to do with Netflix's international plans. "We have an eye toward brands that work around the world," she said. "That was definitely a motivation in working with Marvel initially. We knew that Marvel would be better known than Netflix as we expanded globally. And they had such a wealth of characters and great ideas for bringing them together."
Even casting is getting more of a global emphasis. After debunking the notion that Netflix casts its shows based on algorithms and data around whom its members like ("That's more folklore than truth in a lot of ways," Holland said), she added, "We actually encourage our producers to think globally, because we're a global service. We're not worried about the same five names that can carry a series."
That was certainly the case when it came to selecting Finn Jones, the British former Game of Thrones star, who plays Danny Rand in Iron Fist. (His female sidekick in the film is another Brit, Jessica Henwick.) Though ironically, Marvel fans and the geek press have been in an uproar over the fact that Netflix and Marvel didn't go even further afield in casting Rand, arguing that the company blew an opportunity to have an Asian actor be the face of the martial arts drama. (The backlash caused Jones to briefly quit Twitter.)
In Los Gatos, Karim Zreik, SVP of original programing at Marvel, defended the choice, calling Jones "the best actor to play Danny Rand. What that role represents to Marvel and the comic before is the innocence, the naivety, the fish out of water, the underdog. There's no better actor to play that than Finn."
Globalization for Netflix also means spending more money, not just on original content–the company recently announced that it's spending nearly $2 billion this year on European productions alone–but on licensing deals so that users in Germany, Korea, and Chile all have access to the same content.
"Every time, say, I'm in Germany, I hear, 'Why isn't our content as good as in the States?'" CEO Reed Hastings said during a Q&A session. "And I say, 'Well, what show are you loving right now?' And they say, Designated Survivor! And I say, 'Oh, do you know that we have that in Germany but we don't have that in the U.S.?' It's an ABC show."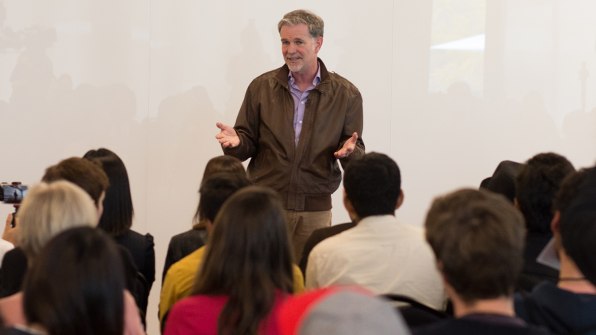 "So we've got this mixed rights situation and what fixes that is money," Hastings went on. "Because we'd like to be able to get global rights so everybody gets the same great experience. And our originals, are like that, where everybody gets access. But it's going to take a lot more money than we have now."
Then there's the question of what defines success in this new, globalized world? Even if a show like Iron Fist (which critics have been unkind to) doesn't resonate with American audiences, there are still viewers in nearly 200 other countries that may love it. Or at least be interested in it enough to want to watch it at some point, which is enough to justify keeping up a Netflix subscription. And that, of course is the real end game: growing more subscribers around the world as the number in the U.S. reaches what some are calling a saturation point.
When asked about this perception, Hastings flashes a sardonic smile before saying, "Fake news!"