For a long time, Kulap Vilaysack wanted nothing more than to be a star. Now she has her sights set on something else.
"I want to be the Asian Shonda Rimes," she says. "I want to be a bad ass boss who creates expansive worlds filled with diverse characters and complicated leading women."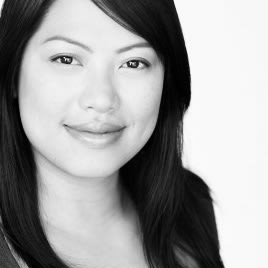 She's already well on her way. Earler this month, digital comedy platform Seeso released the third season of Bajillion Dollar Propertie$, the Reno 911-meets-Million Dollar Listing series Vilaysack created. Although "expansive" might be a generous way to describe the Hollywood real estate world the show is set within, its characters are indeed diverse and nobody would dare mistake the leading women for anything less than complicated. Owning ABC's entire Thursday night lineup may not be quite in reach just yet, but Vilaysack's successful baptism by fire as a first-time creator and showrunner hints that she's fully capable of becoming comedy's answer to the Scandal-maker.
You might be familiar with the almost aggressively bubbly Vilaysack from the menagerie of cameo characters she's played on sitcoms and side projects in the past decade. Or perhaps you know her as one half of Who Charted?, the long-running comedy podcast she hosts with Howard Kremer. Before all that, however, Vilaysack grew up far away from Hollywood–in Minnesota, to be exact–as the daughter of Laotian immigrants.
A lifelong comedy addict, she weaned herself on a steady drip of I Love Lucy reruns and SNL, which she would watch while deveining shrimp in her mother's restaurant. After high school, Vilaysack fled to L.A., enrolling in the Fashion Institute of Design and Merchandising. During off-hours, she consumed all the live comedy she could handle, including a taping of Mr. Show, where she met her future husband, Scott Aukerman. Pretty soon, she began to suspect that fashion was probably not what she wanted to do with her life. Instead, she considered pursuing comedy herself.
"I'd always been told I was funny," she says. "Or at least I'd been laughed at."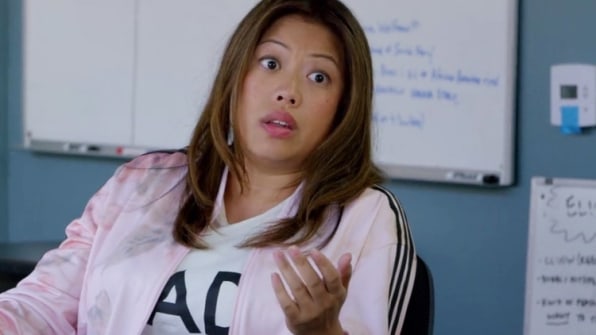 She decided to trade in the Fashion Institute for sketch and improv classes at Second City, and later on, the ubiquitous Upright Citizens Brigade theater when it expanded from New York to LA. She started creating and appearing in videos with friends. Eventually, she was auditioning for TV shows—and booking them—all with the ultimate goal of becoming a series regular.
"I thought, 'Oh, that's where I'll be complete. That's where I'll finally know I'm worthy. As if one of these pilots equaled some long-standing role in a Friends or whatever," Vilaysack says. "That was my fantasy, and it didn't happen.
Though she racked up a respectable resume with parts in The Office, Reno 911, and Parks and Rec, that killer leading role remained as elusive as ever. The cumulative cosmic trauma of so many hopes dashed made her realize she actually preferred to be on the other side of the audition desk. She didn't necessarily want to be a Shonda Rhimes-type megamogul just yet, but she craved more control. She didn't want to be the one who gets chosen; she wanted to choose.
The comic performer was now determined to create something more substantial than the sketches she'd written and the shows she'd acted in. Various ideas for pilots came and went but nothing really stuck. In the meantime, she started the podcast, Who Charted?, which forced her to be game-tight with no script for an hour each week.
A couple years later, she embarked on a more ambitious project, the documentary Origin Story, in which she travels to Laos to meet her biological father. (Vilaysack hopes to have the finished film in festivals by the end of this year.) All the while, however, the pilot idea she'd been looking for was right in front of her.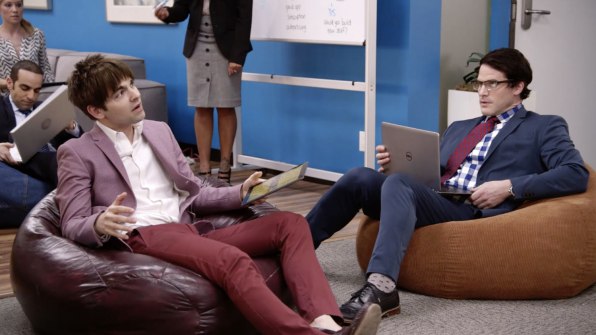 There are probably very few people as interested in real estate culture as Kulap Vilaysack. She mainlines Property Brothers, Love it or List It, and both House Hunters International AND House Hunters Island. Her obsession even spills beyond the frame into real life.
"I like going to open houses," she says. "I like seeing how people set up the space–I'm nosy like that. I want to go through drawers. I want to unpack my feelings. Buying a home is such an intense and loaded experience, it's a great place for drama."
She had a feeling it would make a great place for comedy, too.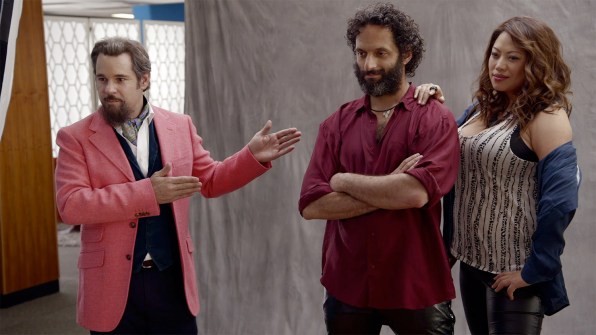 Vilaysack had been playing with the idea of some kind of real estate show spoof for years, but the breakthrough happened when she thought of combining these kinds of shows with the improv-fueled framework of Reno 911. She realized she could have a dysfunctional team of real estate agents competing to sell hot properties to a quirky cavalcade of guest stars played by some famous, funny friends. It was too promising not to pursue.
Working with Scott Aukerman and his Comedy Bang Bang productions, Vilaysack teamed up with Reno 911 creators Tom Lennon and Robert Ben Garant. Paul F. Tompkins was the creator's first choice to lead the cast, and pals like Adam Scott, Busy Phillips, and Jason Mantzoukas quickly came on board as potential guests. When it came time to shop the show around, Seeso immediately responded to Kulap's vision and her team. They bought the show un-piloted.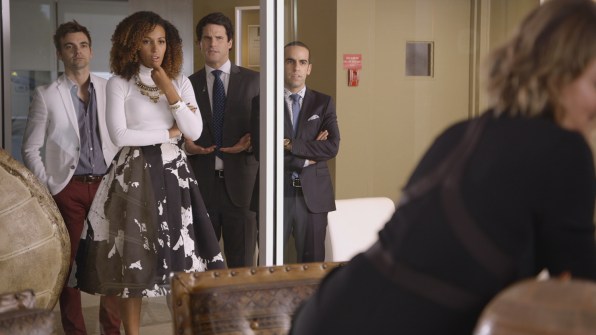 Bajillion Dollar Propertie$ ultimately became a key selling point for Seeso when the platform launched last January, and remains one of its top shows. Now in its third season, Bajillion has hit a groove, balancing episodic character pieces with the ongoing story of Platinum Realty. Vilaysack started out the show mostly with interconnected sketches, and now she's experimenting more with story arcs.
During the development process, when the subject came up of who should be showrunner, Kulap didn't necessarily see herself in the role. Even though she was indisputably the show's creator, it took Tom Lennon urging her to take a shot at running the writers room. It's an issue that will not come up again when it's time to make the next show.
Now that she has a seat at the table, Vilaysack may not stop until she owns the whole house.