True crime documentaries may be having a moment right now, in the wake of Serial, The Jinx, and Making a Murderer, but they've been Berlinger's beat for decades. The Emmy award-winner was ahead of his time when he released Paradise Lost: The Child Murders at Robin Hood Hills in 1996. That documentary proved highly influential, not only on future filmmakers—the Making a Murderer crew are avowed fans—but on real-life events, helping to eventually free the accused killers. Now, as the genre becomes more popular than ever, and millions of people are aching to make a difference, it seems the times have caught up to Joe Berlinger.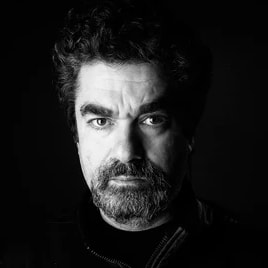 Killing Richard Glossip is the director's latest project, a four-part series premiering April 17 on Investigation Discovery. In it, Berlinger explores the curious case of a man sitting on death row for purportedly commissioning a murder in 1997, despite the fact that virtually no evidence connects him to the crime. Over the years, Richard Glossip has had three stays of execution, the most recent of which will only last as long as it takes Oklahoma's prison system to revamp its execution protocol. In the meantime, Berlinger has been busy, working unenviable hours to spread word of Glossip's seeming innocence to the broadest audience possible.
How Documentaries Can Make a Difference
The main aim of a cause-focused documentary is to raise awareness and generate support. Sometimes, however, they can do a lot more than that. They can change viewer's minds, prolong investigations, and sometimes even smoke out a credible witness who never came forward.
"Documentaries can demonstrate problems that authorities will then take notice of and do something about," Berlinger says. "Sometimes, they also bring private citizens into the action who want to help and donate money and take charge, which is what happened with Paradise Lost."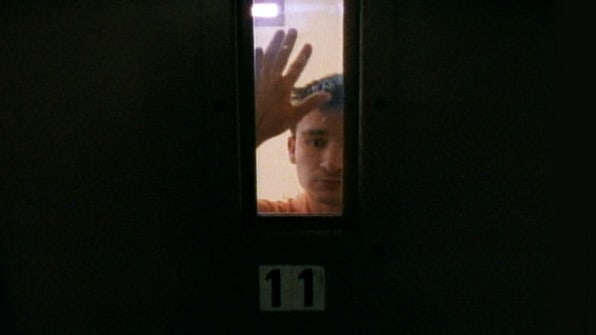 That film, which Berlinger started shooting in 1993 with his creative partner Bruce Sinofsky, followed the arrest of a trio of teenagers for the murder of three children and continued throughout the subsequent trial. National hysteria over devil worship at the time played a role in convincing jurors these metalheads–nicknamed The West Memphis 3–committed the murders in a satanic ritual. When the film came out and showed how flimsy the case actually was, it created a huge groundswell of support from people convinced of their innocence, and attracted celebrity supporters like Eddie Vedder, Johnny Depp, and Natalie Maines. A support group called Free the West Memphis 3 sprang up. All this pressure ended up raising money to reinvestigate the case, which is when DNA evidence came forward to help exonerate these guys–along with two more films in the series.
"We stuck it out over 20 years and finally the state of Arkansas released these guys," Berlinger says. "It was an imperfect ending because they were released under an Alford plea, this rarely used legal maneuver where you basically stand up in front of a judge and explain that the prosecution has enough evidence to convict you and for the purposes of a court procedure you plead guilty to a lesser charge. So all that public support helped a guy on death row and two guys serving life without parole accepted a lesser charge and be let out of prison."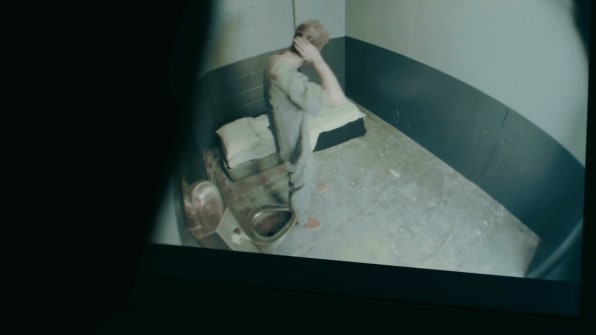 Why It's a Golden Time For Documentaries
The age of ultra-affordable video equipment has coincided with an enormous surge in activism.
"We're entering into an era of profound concern for American democracy," Berlinger says. "A lot of people in my business are upset about the direction of the country, what's happening in politics. For example, if the president has his way with the budget and we gut the EPA regulations, and we cut protections for the small guy on every level, I just think it's an environment ripe for the need to tell these kinds of stories."
The timing couldn't be better for talented filmmakers and neophytes who embark upon filming a documentary: not only is there an urgent appetite for this sort of content, there are also more outlets for it than ever. Digital players like Amazon, Netflix, and Hulu are snapping up documentaries at the major film festivals, and they join premium channels like HBO, Showtime, and the vast expanse of cable overall. Not only that, but the uptick in interest comes at a time when independent documentarians are seen as particularly trustworthy.
"Most of the television networks are being controlled by a handful of corporations and there are certain stories that won't be touched because they'll offend advertisers and that's just the way of the business in the television model," Berlinger says. "With the gutting of print journalism because of the internet, there's been a tremendous decrease in old-fashioned print investigative reporting. So I think the documentarian has stepped in as the guy and maybe has a more important role than ever in terms of investigative reporting."