The global design firm Ideo set out to answer this question by studying the company's 26-year archive of projects that focused on clients' internal team dynamics, as well as external sources focused on innovation (including Fast Company's annual Most Innovative Companies lists). Defining what innovation meant across many different companies was complex, but ultimately, Ideo found that the most important element is the organization's ability to adapt and respond to change. In the end, Ideo identified six basic vectors that it says are instrumental to an innovative, adaptive company: Purpose, experimentation, collaboration, empowerment, looking out (i.e. staying informed about what's happening in the industry), and refinement (the ability to successfully execute new ideas).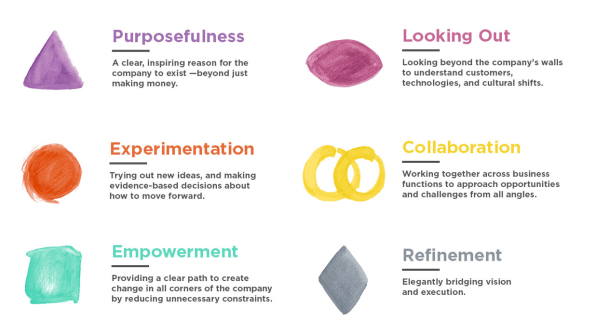 Guided by these six principles, Ideo created a survey aimed at teams within larger organizations that would help team members understand how they're performing. Called "Creative Difference," the survey invites every member of a team to give feedback about their experiences and work. Then, Ideo provides them with a full analysis of the team's performance through an online dashboard, including feedback on tangible ways to become more innovative (and the ability to track progress over time, if they take the survey multiple times per year). For instance, the metrics might show that a team is very purpose-driven, but lacking in collaboration; or a team might score highly on experimentation but less so on refinement.
"People think about all this stuff as intangible and mushy. The only metrics most companies have to track are performance metrics," says David Aycan, who leads Ideo's Creative Difference product. "Sometimes that will lag by a year or two, but we have data that shows that these behaviors lead to better performance. They can actually track that their behaviors are getting better and better."
In essence, Creative Difference is Ideo's attempt to quantify innovation. It's been a year since the launch of the survey product and more than 100 companies have used Creative Difference to internally assess their teams' aptitude for innovation. Now, Ideo has definitive data to back up its hypotheses about what behavior actually drives that elusive quality. These insights are what it discovered.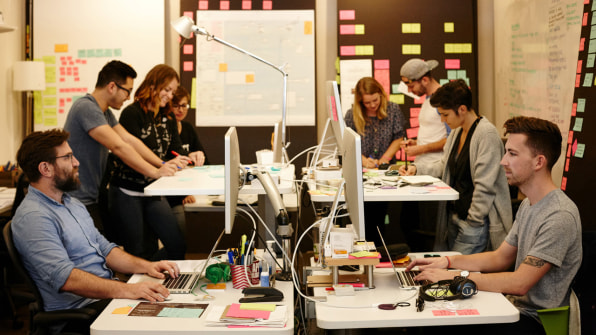 Don't Get Stuck On One Idea (Or Even Three)
Aycan says that Ideo's data revealed something surprising: neither a more traditional approach to product development–coming up with three good options, analyzing them, and choosing one to move forward with–nor the lean startup approach–taking a best guess, piloting it, and then pivoting based on what works–is the most effective way to launch a new product. Instead, when teams iterate on five or more different solutions, they are 50% more likely to launch a product successfully.
"Qualitatively we've seen that for years and years now," Aycan says. "As much as we'd like to say we don't get invested in a single idea, it's hard to acknowledge the faults in your baby when you've been invested for weeks or months. Get a few ideas on the table, stay flexible in terms of where the project might go."
Michelin, for instance, used the Creative Difference survey several months ago, and saw that it wasn't as flexible in experimentation as it could be. As a result, the company began broadening its product pipeline during the early stages of development. Aycan says the company has now launched two products with unusual speed because of the insights from the survey.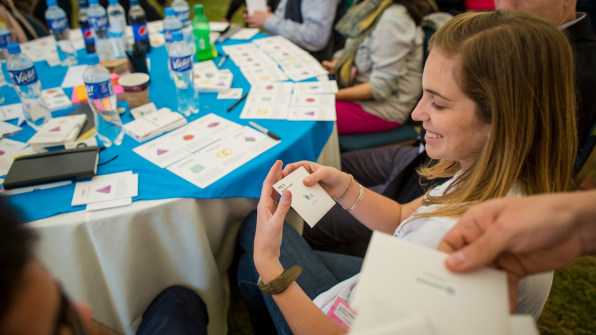 Everyone Should Feel Comfortable Challenging The Status Quo
Anecdotally, we've all heard that team members who are unafraid to challenge the status quo–which often means the leadership–are a surefire way to encourage new ideas. The data from Creative Difference backs that up. When a majority of team members who took the survey said that they felt comfortable challenging the status quo and acting with autonomy, the chances of a failed launch decreased by 16.67%.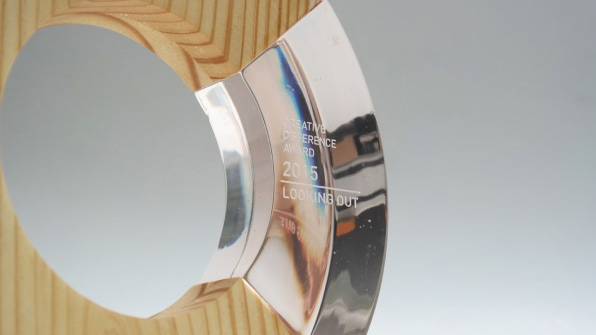 A Clear, Consistent Purpose Fuels Innovation
Ideo's data shows that having a cohesive purpose with consistent underlying priorities is important for businesses that still need to adapt quickly and successfully. Based on the companies that have used Creative Difference, projects and strategic solutions succeed 20.40% more often when leaders articulate the company's mission clearly and then reliably practice what they preach.
"The factor that we've identified is that when it remains stable over time, the priorities aren't constantly changing and the innovation projects and teams have a stable foundation that they can continue to work towards," Aycan says.
Remote Team Members Are Actually Good For Collaboration
As surprising as it might seem, teams that work together across distances can actually be more successful than teams with fewer remote workers. Ideo's data shows that the most innovative companies surveyed have between 25% to 57% of their employees working remotely, with an average ratio of remote workers at 41%. Teams with remote workers are 22% more successful in their initiatives compared to counterparts that are comprised of less than 15% remote collaborators.
Based on its experience working with different types of companies, the firm believes this is because having more distributed teams forces organizations to be more intentional about collaboration and the sharing of information.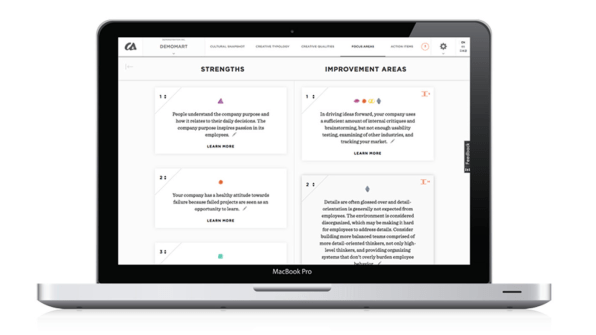 Touch Base Daily–It Leads To More Successful Launches
Syncing up with your team members every day? That sounds like it would take a lot of time, but according to Ideo's data, it's worth it. For teams to truly work together seamlessly, they need to collaborate every day–which, amongst the companies using Creative Difference, led to 28% fewer failed launches.
But this insight extends beyond communication within specific teams. Aycan says that at one tech company with whom his team worked, collaboration was the largest area for improvement, even though the company had an agile approach to product development and teams were successful on an individual basis. He says that one team working on video and another team working on music were seeing good business results individually, but customer satisfaction for the UX that knit these two different elements together was decreasing.
"Teams that work together seamlessly across other business functions daily, compared to those that only update on a weekly or monthly basis, are 21% more likely to be successful," Aycan says.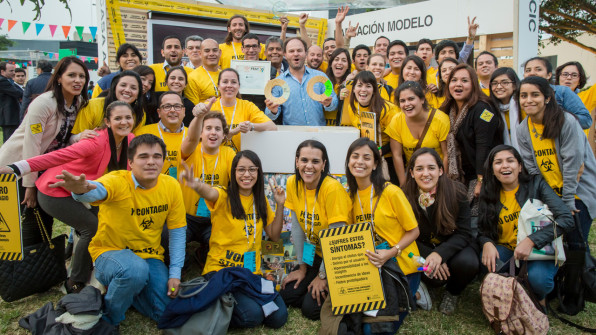 Leaders, Your Job Is To Help Your Team–Not The Other Way Around
Ideo's data shows that leaders–both executives and project leaders–who see their role as helping their employees reach their full potential are 17% more effective when compared to more top-down, traditional leadership styles. When a project leader focuses on fostering ideas or at least encourages their team to evaluate the leader's ideas and iterate on them, they're far more successful.
"In the worse cases, people don't understand how things are being decided. People get suspicious that it's just executive pet projects," Aycan says. "But the best organizations are able to empower more of their organization to identify tensions, equip them with ways to solve them, and be fair in terms of where budgets go and what they chose to work on."