"You don't change the world by doing what you're told." So says Joi Ito, the director of the MIT Media Lab, on the nomination form for a new type of award: a prize for disobedience.
The award–a $250,000, no-strings-attached cash prize, funded by LinkedIn cofounder Reid Hoffman–will go to a person or group responsible for an "extraordinary" example of disobedience for the good of society. While that might take the form of traditional civil disobedience, Ito defines disobedience broadly.
"It's the attorney general unwilling to yield to political pressure to go against what she believes is right," he tells Fast Company. "It's the Department of Energy not willing to give up the names of climate negotiators. It's the EPA setting up a mirror site. Those people wouldn't be traditionally what you would think of as disobedient people, but those are disobedient acts."
The winner might be a scientist questioning theories that might jeopardize future funding; they might be an artist; they might be a human rights activist.
The only limitation is that the work should be what the organizers call "responsible" disobedience–both physically nonviolent and made by people who take responsibility for their actions, a definition reached after many conversations with experts in civil disobedience. Edward Snowden, for example, who has received nominations, would probably rank lower than someone like Chelsea Manning who has taken responsibility by standing trial in the United States. The recipient must also be living, and have taken a personal risk to create change.
If there's some irony in the fact that an award for disobedience has rules–and that fact might deter some potential entrants–the creators wanted to honor a particular type of hero.
"We wanted to see if we could identify very creative and principled disobedience," says Ito. "I talked to a lot of students, and some of them had started saying, this nonviolence stuff doesn't work anymore, or those days of Gandhi are over. And some people threatened to engage in disobedience that I felt was sort of reckless."
The aim of the award is to help someone make further progress. "My hope is that we support a person in the middle of their career and help provide coaching, support, and visibility to help him or her be more effective," says Ethan Zuckerman, director of the Center for Civic Media at the MIT Media Lab. "We hope we're not just rewarding what they've already achieved."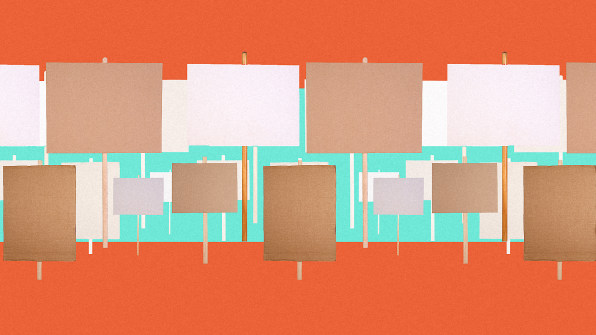 In some ways, MIT Media Lab is a natural home for the award. "The Media Lab has always been home to troublemakers, so we kind of have a culture of looking at things in unconventional ways," Ito says, referring to, for example, the work of Hugh Herr, a double amputee who wants to eliminate human disability, or Kevin Esvelt, who advocates for genetic engineering and an ethical approach to manipulating nature. "Also, academic institutions are an important place for people to be able to ask hard questions, and say things that might be controversial or unpopular."
MIT at large doesn't have the greatest history with disobedience. The most prominent example is the prosecution of Aaron Swartz. Swartz, a prodigy coder who helped create Creative Commons, Reddit, and RSS, worked as an activist while at MIT, creating a way to freely share scientific articles that would normally be behind a paywall. After relentless pursuit from federal prosecutors, he killed himself. MIT was criticized for helping investigators.
In another case, when a student named Star Simpson went to meet her boyfriend at the airport while wearing a DIY sweater decorated with LED lights in the shape of a star–and was arrested when officials suspected that she was a terrorist–MIT issued a statement calling her actions "reckless" without asking her for the facts. Simpson was ordered to do 50 hours of community service. (Some faculty spoke in her support.)
"Institutional support like this award may be helpful to some who need financial assistance to continue their work, but MIT must be held accountable for upholding the values it advertises," says Sarah Schwettmann, a PhD student at MIT in brain and cognitive sciences who is also a member of MIT Resist, an activist organization unrelated to the award. "For this support to be more than nominal, the Institute must also stand behind individuals who come under threat for engaging in disobedience."
The award organizers agree. Ito and Zuckerman held a conference called Freedom to Innovate after another student, Jeremy Rubin, was subpoenaed for his work on a bitcoin project and they felt that Rubin wasn't getting sufficient support from the administration. It led to a legal clinic with Boston University that provides services to student innovators. (Star Simpson was also a speaker.)
"Those critiques are fair regarding MIT as a whole," says Zuckerman. "But Joi and I are two of the people who've been working hard to make sure that what happened to Star and to Aaron doesn't happen again.​"
The award is an experiment, but if it goes well, the organizers are interested in doing it again. Nominate an individual or group here.
Correction: We've updated this article with the correct info on Star Simpson's punishment.