Development hell is a familiar place. Anyone who's ever even thought about writing a screenplay knows how long and hard a road it can be from "fade in" to cash out.
Post-production nightmares are a lesser-known struggle. But a new, long-anticipated Netflix film is foregrounding just how grueling film work can be, years after the champagne stains are scrubbed from wrap-party gowns.
That's because the streaming giant announced this week that it is working with a group of filmmakers to finish and present Orson Welles's last film, The Other Side of the Wind, which the legendary writer and director began shooting when Richard Nixon was in office: 1970.
The film—about a Wellesian director attempting a comeback movie after years of wandering in the filmic deserts of Europe—has been held up, lo these past few decades, for reasons that are both common (money, egos, death) and breathtakingly unique (the Iranian Revolution, obscure French intellectual property laws).
Now, as a kind of gauntlet thrown down in its prestige films arms race with Amazon, Netflix has emerged as the movie's best shot at completion and distribution.
"Like so many others who grew up worshipping the craft and vision of Orson Welles, this is a dream come true," Ted Sarandos, Netflix's Chief Content Officer, said in a statement. (Through a spokesperson, the company declined to comment on the project beyond the press release.) Netflix is partnering on the project with Frank Marshall, a line producer on The Other Side of The Wind in the 1970s, the director and actor Peter Bogdanovich, who appears in the film, and the producer Filip Jan Rymsza. While some 40 minutes of footage were edited by Welles before he died in 1985, the producing partners had to acquire the rights to 1,083 reels of additional footage that had been kept in a warehouse near Paris.
Josh Karp, author of the book Orson Welles's Last Movie: The Making of The Other Side of the Wind, says it's not just Welles obsessives or Cahiers du Cinéma-subscribing cinephiles who should recognize the cultural importance of this new endeavor.
"This is like finding a lost Shakespeare play," Karp says. "Except, no one wants to read a new Shakespeare play—so this is better because it's a movie."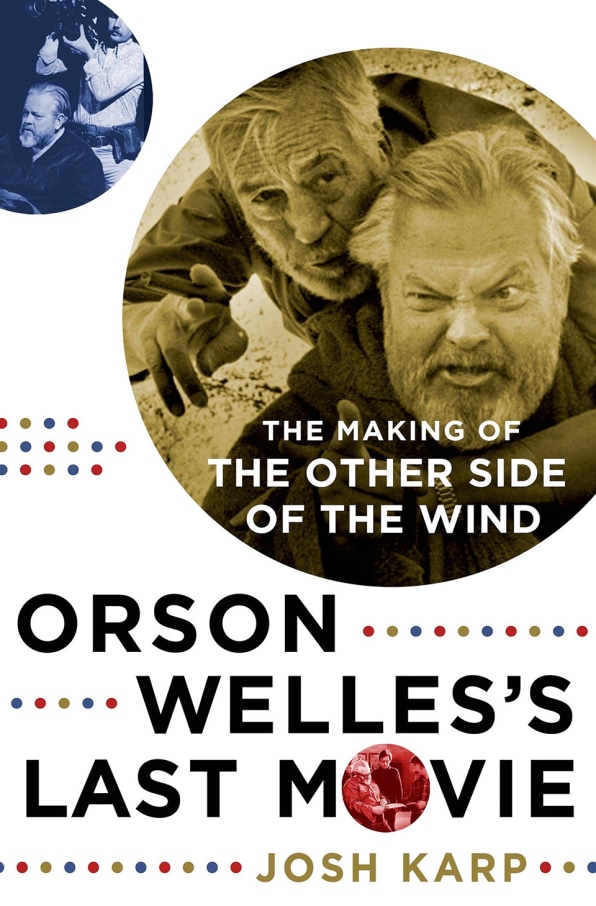 Karp, who has seen the 40 edited minutes of the film, as well as other footage in various states of assemblage, thinks Welles would be "thrilled" by these recent developments.
"He loved whatever the new thing was," Karp says. "He would've loved to shoot things on his phone, to find out what it could do and what the limits are and to stretch the limits."
And in a more pragmatic sense, Karp thinks that Welles, who was notoriously bad with money and forever struggling to find financing for his work, would appreciate having capable and deep-pocketed producers on his side.
For Netflix, this project marks a coup in its rivalry with Amazon, which saw one if its 2016 films, Manchester By the Sea, receive much Oscar-love. Earlier this year, Netflix announced upcoming movies by and starring such Hollywood heavyweights as Martin Scorsese, Will Smith, and Brad Pitt. The company recently brought on the former vice chairman of worldwide production at Universal, Scott Stuber, to lead its feature film efforts.
Perhaps nothing signals seriousness about its original movies division, however, like dropping the latest Orson Welles joint. And Karp, for one, believes all 1,083 reels of footage are in good hands now. He notes that an editor who worked on the film with Welles, Yves Deschamps, is advising on the new effort, and believes that the final cut will be "99.5 percent of what Welles would've done."
Based on the footage he's already seen, Karp is confident that when all is said and finally—finally!—completed on The Other Side of the Wind, it will occupy a place among the director's greatest work, including Citizen Kane. He says the performances by Bogdanovich and the great director John Huston "make the movie."
"It's something that anybody who loves movies should see," Karp says.
Now, thanks to a very modern business arrangement, all those film-lovers should one day have the chance.