Around the United States, cities are removing statues that symbolize the nation's racist history. But once they fall, what will replace them? How do you convey that history without reflecting it uncritically?
That's a question New Orleans-based designer and activist Bryan C. Lee Jr. is trying to answer. He has reached out to artists, historians, and citizens of New Orleans to imagine new symbols for a city still grappling with inequality and its legacy. The project, called Paper Monuments, will entail a series of posters plastered all over the city that detail the people, places, events, and movements of the city's 300-year history. This weekend, Lee is projecting the art and stories he has collected so far onto the former base of the Robert E. Lee statue in New Orleans, which was removed in May.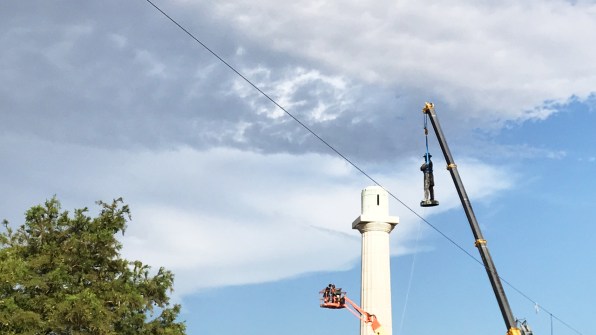 The project is particularly timely. Last weekend, violence broke out between white supremacists protesting the removal of a prominent statue of Robert E. Lee in Charlottesville, Virginia, and counter-protesters. Thirty-four were injured and one woman was killed when a van plowed into the crowd of counter-protesters.
"We saw it two months ago. We saw these same people in our streets with AK-47s, yelling and screaming at us," Lee says of the protesters in New Orleans when the city's monuments were removed. "It's not simply about the ways individuals hold onto ideology, but it is more so about the way individuals embed their ideology into the spaces and places we all frequent. For us the Paper Monuments project is still rooted in the fact that these symbols of oppression need to be countered by symbols of those people who've fought against that oppression."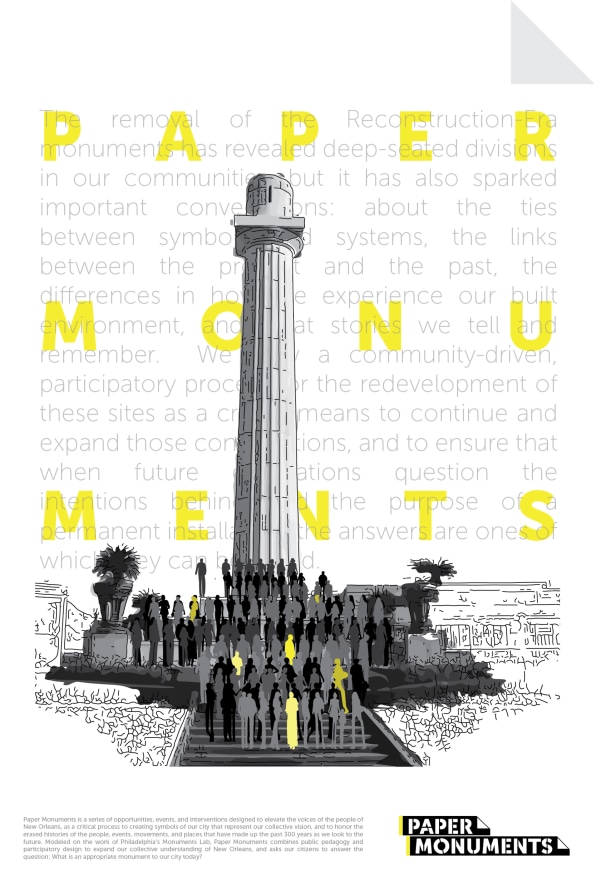 Paper Monuments is one of the first initiatives of Lee's design-firm-cum-nonprofit Colloqate Design, which he started this spring. Formerly the director of place and civic design at the Art Council of New Orleans, Lee branched off on his own to coalesce his efforts to fight the racism he believes is embedded in the built environment. Because architects and designers are often at least partly responsible for these inequities, he believes it falls to them to rectify it. The firm's name is derived from Lee's philosophy of "colloquial architecture," where buildings act as a language unto themselves–one that can be manipulated by those who know how to use it at the expense of those who don't. This discrepancy can be seen in the public squares of New Orleans and Charlottesville, where Confederate statues have stood for decades. The work of the architects and designers who designed these places were "100-year decisions," Lee says. "When we make decisions that do embody hatred, whether we mean to or not, it allows for society to grow along those frameworks. Our job should be to acknowledge them and counteract them and produce things that elevate the welfare of the constituents that we serve."

The Path To Design Justice
Architecture and justice have always been intertwined for the 34-year-old Lee. As a boy, he lived in Sicily with his parents for a few years because his mother was in the military. But upon coming back to his hometown of Trenton, New Jersey, at the ripe age of 8, he began to ask questions about why his grandmother's house didn't look like the homes he'd seen in Sicily. That's architecture, his parents told him, and if he wanted to change what he saw, he could become an architect.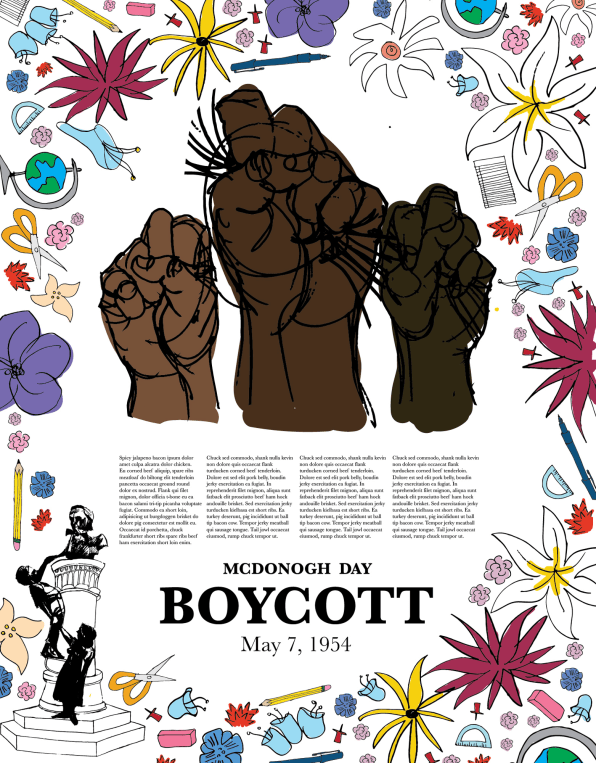 Lee became dedicated to becoming an architect from that moment on,  sneaking CDs that had autoCAD software from his high school classroom in order to download them onto his computer. But his family couldn't afford to send him to architecture camp, and the only way Lee was going to be able to go to college was by getting a scholarship–which he did, for football. Lee played for the historically black college Florida A&M for two years while taking architecture classes before transferring to Ohio State University. But upon transferring, he was shocked to find that there were only two or three other people of color in the Ohio State architecture program. "There's a strong sense of despair–that can't be the makeup of the profession," he says. "But it turns out that it was. It was a harsh reality."
In response, Lee started a local chapter of the National Organization of Minority Architects. He then started another chapter at the New Jersey Institute of Technology, where he received his masters degree in architecture. Today, he's a national board member and runs a youth program called Project Pipeline that offers an affordable architecture camps for young people of color, something he wasn't able to experience as a kid.
But by the time he was graduating from Ohio State, Lee was disillusioned with a profession where the client was more important than the people impacted by their buildings. "I didn't see a way for a young black man to be a part of this particular profession," he says. "I didn't see the profession giving a damn about people in marginalized communities. And so I wasn't sure if I wanted to spend a lot of my time doing that."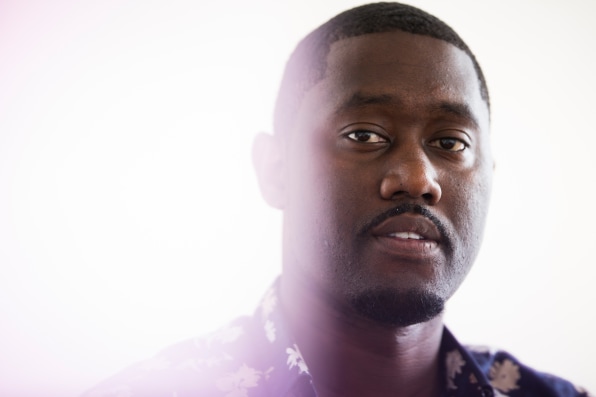 After months of soul searching, Lee decided to go to architecture school. He graduated from NJIT in 2008, right after the recession hit. He started a small company that did multimedia renderings of buildings to scrape by for a few years, but after a devastating car crash and struggles with depression he ended up as a clerk at Dick's Sporting Goods. "It was the most humbling thing, to have a masters degree and be walking back and forth to Dick's Sporting Goods to work as a cashier," he says. By 2011 he was back on his feet and got a job at the New Orleans firm Eskew Dumez Ripple, which won the AIA National Architecture Firm Award in 2014.
After four years at the firm, Lee decided to dedicate himself to one of the issues he cares about most–increasing representation in the field and fighting the inequalities that architecture perpetuates because of that lack of diversity. At the Art Council of New Orleans, he ran a youth education program focused on giving young people design skills that will help them improve their communities. Each spring and summer the program pays 5 to 15 students to design and build projects that will impact the public space of their community in some way. This year, the students built plywood streetscape furniture that turned a patchy stretch of grass into an inviting seating area.
In November, the American Institute of Architects issued a statement saying that it would support President Trump and his infrastructure policies, which infuriated many anti-Trump architects, Lee among them. The incident inspired him to start thinking about how to harness the energy of those around him. "I essentially said, we have to organize," he says. "We have to try to create a non-political code of ethics that defines how we operate as architects."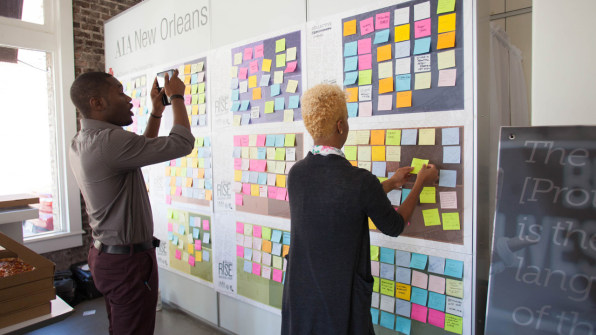 This conviction led to the Design Justice Platform, a work-in-progress, crowdsourced code of ethics that launched in late 2016 and incorporates how the built environment perpetuates injustice. The idea is to include justice as part of the health, safety, and welfare credo that is already part of architecture practice, making it almost like a Hippocratic oath for architects. DJP is an extension of one-off workshops Lee has held over the past two years in New Orleans. Called "Design as Protest," these workshops have codified his practical, hands-on approach of design to chip away at entrenched social problems. While the workshops function outside of the AIA, Lee is working with them to introduce a Design Justice Advocates Summit in the fall of 2018.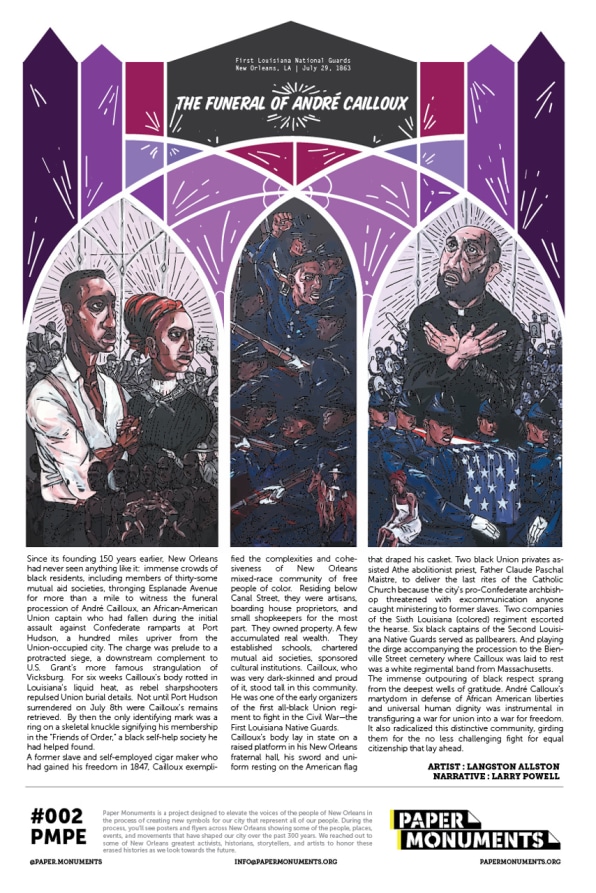 In January 2017, more than 500 designers, planners, and community activists in 12 cities got together to brainstorm ways to intervene in public space using Lee's Design as Protest framework. In the months that have followed, several ideas have coalesced and groups have continued to work together. One group is focusing on bringing public awareness to gerrymandering through installations while another partnership wants to use campaign dollars to create interventions for the public good that advertise a politician's policy ideas.
An upcoming initiative Lee calls the Design Justice League tries to give designers and community members a platform for tackling issues like immigration, education, transportation, and racial injustice in a more structured way.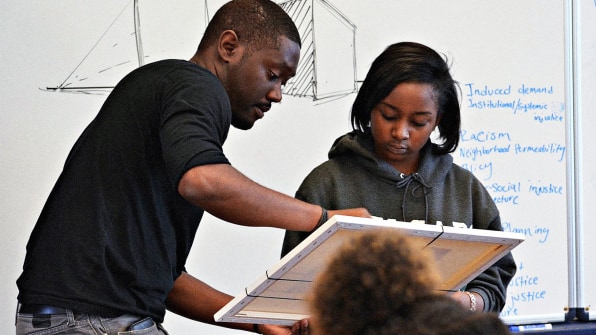 The Design Justice League would be a series of monthlong open studio sessions. Each would tackle a pressing issue facing the United States right now like immigration or education and participants would have to address the issue in their immediate community through some sort of public intervention. Through the course of the program, participants brainstorm ideas and then work toward a substantial final prototype. Every two months, the process begins again, with a new area of focus and a new brief. Think of it as part hackathon, part incubator, part design challenge.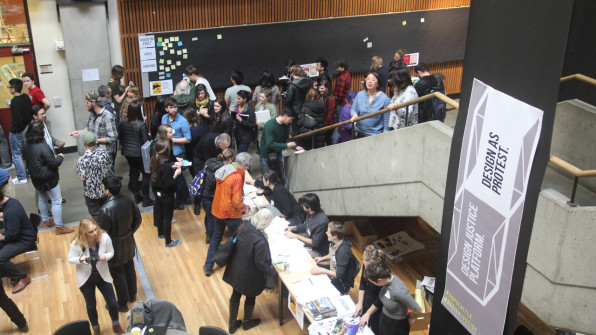 If this all sounds a little vague and intangible, well, that's the idea. "I don't want us to sit around for six months and figure out how to be good at something," Lee says. "That's part of design. Do it, see if it fails." The stakes have never been higher, given the war being waged over public space right now. But Lee is ready to lead the fight.
"The world is not great," Lee says. "We've got shit to do."