Earlier this week, the World Health Organization issued a warning that superbugs–drug-resistant bacteria and pathogens–are one of the most dangerous and imminent threats to people. The cause? Overuse and abuse of antibiotics and antimicrobials. Bacteria and germs make us sick, so the prevailing practice has been to kill them–but that's only making us more vulnerable to superbugs. Now, the design industry is chiming in about how buildings contribute to the problem and what can be done about it.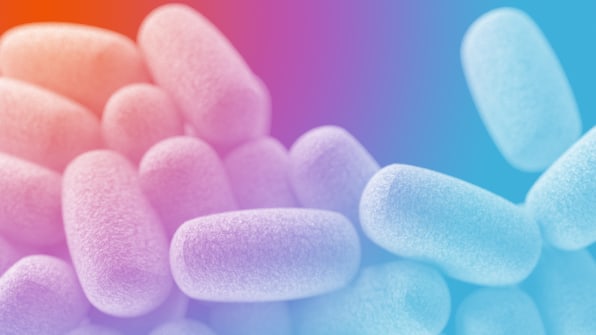 An entire industry of antimicrobial products mushroomed in the past decade after manufacturers of antimicrobial chemicals and substances latched onto data showing consumer interest in such products. The number of products touted for their antimicrobial properties grew from a few dozen in 1994 to more than 2,000 in 2014. Consumers can buy countertops, door knobs, light switches, upholstery and fabric, and even grout that are advertised as antimicrobial.
The problem is these antimicrobial products actually don't necessarily improve the health of people who purchase them. Perkins + Will's research showed that some doorknobs and light switches with antimicrobial coatings don't prevent people from spreading bacteria; the substances only protect the product itself from mold and mildew that might compromise its integrity.
"This opportunity for consumers to be confused about antimicrobials exists because of a lack of disclosure that antimicrobial ingredients are present, their specific identity, the purpose they serve in the product, and the potential health and environmental hazards they pose," Perkins+Will's report states.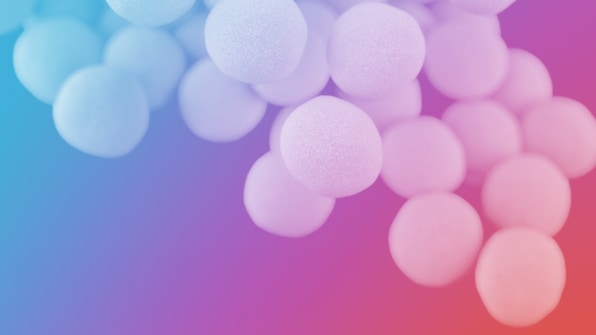 Meanwhile, the use of antimicrobial chemicals and coatings actually presents risk to human health.
One of the major consequences of overuse of antimicrobial products is antibiotic resistance. Additionally, the health implications of a lot of these chemicals are unknown. In 2016, the FDA banned Triclosan–a common ingredient in antibacterial soap–out of concern that it didn't make products more effective and posed unknown risks to health. Some research has shown that it disrupts hormones. Future research might reveal additional impacts.
Suzanne Drake, a senior interior designer at Perkins+Will and co-author of the white paper, said the following in a press release:
What consumers don't realize is that the federal government considers antimicrobials pesticides because they are agents used to kill or control living organisms–and they should, therefore, be used with great care. Because we caution against using building products containing ingredients suspected of hazardous health impacts, we should avoid products containing antimicrobial ingredients. That includes building products intended for healthcare settings.
There are environmental risks, too. These substances can leech into the ecosystem and cause damage. For example, a Swedish study found that a garment lost 98% of its antimicrobial silver nanoparticles after 10 washes. Research has shown that when these particles end up in waterways, they can kill and mutate fish embryos. Some antibacterials have been shown to disrupt algae's ability to perform photosynthesis and are fat soluble meaning that they can show up in tissues of animals higher on the food chain.
Because of these risks, Perkins+Will is placing all products labeled "antimicrobial" on its precautionary list of building materials, chemicals, and substances to avoid.
And while manufacturers are busy inventing products that purportedly annihilate bacteria and microbes, some researchers argue that we should actually be designing for them. "There's momentum around this idea that nature got it right," Kevin Van Den Wymelenberg, associate professor at the University of Oregon, told Co.Design last year. Scientists argue that microbial systems naturally found in the environment make us healthier, and we should be using materials that foster their growth.
Other researchers argue that disease control needn't rely on antimicrobial chemical coatings, but could be solved with something as simple as salt.
The answer is simple: use your wallet–don't buy antimicrobial products.