Since launching in October 2014, UNICEF's Kid Power band has emerged as a clever way for kids to help other kids–and themselves. It's an activity tracker that counts how much energy the user burns, then gives a commensurate amount of packets of peanut butter-based, ready-to-use-therapeutic food to children facing malnutrition in the developing world.
It's a win-win: Roughly a quarter of children in the U.S. aren't active enough while roughly a quarter of kids within the developing world are undernourished. As Co.Exist has reported, there's ample evidence that this improves the lives of both.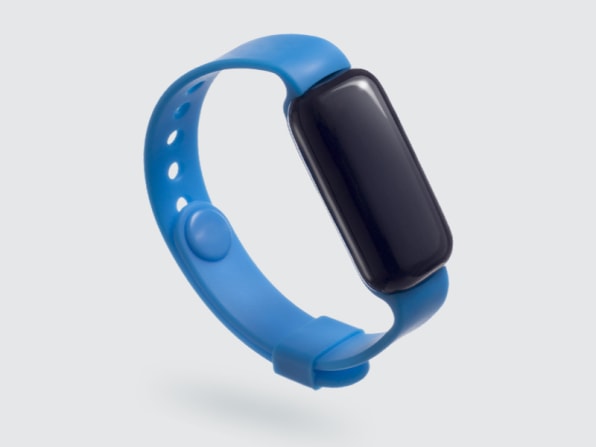 It was inspired by another win-win proposition too. For UNICEF the program is a great way to attract new donors. (The program is sponsored by Target and Disney.) But it was co-created by MANA, a U.S.-based, nonprofit therapeutic food maker, which grew frustrated with how traditional aid is funded.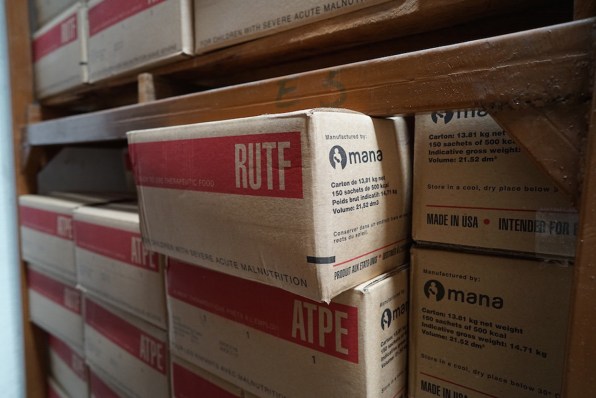 In a nutshell, ready-to-use-therapeutic food (RUTF) is a mixture of peanut butter, micronutrients, and milk powder. The result is a tasty, shelf-stable packet of goop that obviates the need to create a highly caloric formula with in-country water (like you might with a powder that you turn into a shake), which may be dirty, contaminated or hard to find. In 2007, the concept was endorsed as a primary recommended treatment by the WHO, UNICEF, World Food Programme and United Nations Standing Committee on Nutrition. "For these kids who are living on the edge on the nutritional cliff, it's not just an answer, it's the answer," says MANA co-founder and CEO Mark Moore.
Moore first learned about the concept in the fall of 2008. After a decade of doing missionary work and community development in Uganda, he'd earned a graduate degree from Georgetown and become a legislative fellow on Capitol Hill. His focus was child welfare in Africa. At one point, he learned about UNICEF's RUTF program but realized there wasn't a direct way to fund it through federal aid because the RUTF manufacturer was abroad.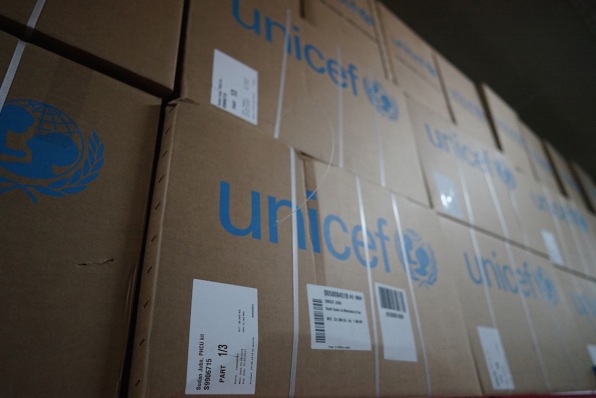 Because of a 1966 law designed to support American agriculture called the Food For Peace Act, the U.S can only spend food aid dollars with U.S. companies. "The law says if I'm going to take your tax dollars out of your paycheck and go spend it on starving kids, I'm going to do it by giving them U.S. agricultural products," Moore adds. "Whether that's good or bad is a giant debate."
It was also an opportunity. "I just thought here's a real opportunity for someone to do this in the U.S. We've got peanuts here anyway," he says.
Initially, Moore asked several major peanut butter manufacturers to adopt the idea as a side project. After being turned down repeatedly, he raised money to build his own production facility across the street from a co-packer named American Blanching in Georgia, which filled orders for hundreds of generic peanut butter brands. It's since been acquired by Post and operates under the name Golden Boy Foods.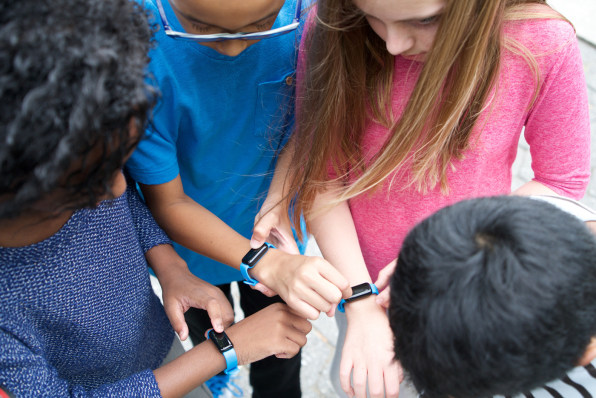 Since 2010, MANA (the acronym stands for Mother Administered Nutritive Aid) has distributed hundreds of thousands of packets to UNICEF, which in turn channels both MANA and RUTF acquired from other suppliers to in-country health ministries. Those ministries parcel out allotments to various aid groups like Save the Children and World Vision, many of whom still end up with shortages.
At the same time, MANA manages to produce their supplement cheaper than other international suppliers. Competition and lower commodities costs have reduced the global price of RUTF by about 20% since MANA entered the market. (The organization is now working with at least one peanut butter maker, Good Spread, on a buy-one, give-some model.)
Today, the organization has two spigots for cash flow. First, UNICEF directly purchases MANA to help bolster its overall supply of RUTF. Kid Power, with the cash from its corporate sponsors, expands that pool of money. And secondly, USAID buys MANA, which it then also provides to UNICEF; that's a separate relationship that expands the supply they might otherwise have a budget for. The fact that MANA is based in the U.S. makes that possible.
There are still some serious limitations on both models. First, UNICEF sets proportional limits on what it's willing to buy from each RUTF supplier. Even if Kid Power expands their donations, MANA's share will only grow at the same rate as others in the market. Second, the federal aid money isn't unlimited. There's only so much the country can contribute to this aspect of international aid work.
So Moore has another plan to expand access. When MANA developed the concept of "giving weight" several years ago during a stint at the Unreasonable Institute's accelerator program for radically disruptive socially good ideas, it thought more about a general technology that many places could adopt.
Their basic invention is called Calorie Cloud, a back-end platform that saves activity tracked calories—although it's measured as "steps" and energy usage for Kid Power—to be converted into how much RUTF is owed. At Unreasonable, the group was mentored by U.S. Fund for UNICEF's senior vice president of strategic partnerships Rajesh Anandan, who coached them into creating a truly marketable consumer product. "We needed a champion like him," Moore says. "Without him, I think we'd still be kind of floundering around."
Because the data is individually traceable, though, Moore would like to see it adopted in corporate wellness programs. Grown-ups who need to stay in shape could also get jazzed about helping kids. For companies, the resulting health boost would mean a more stable and productive workforce. Eventually, if the data proves out, it might help employers save money on insurance premiums, which could help pay for the program.
The underlying technology may be white-labeled for UNICEF, but it's being deployed elsewhere. JPMorgan Chase has tried the concept, and Bridgestone and Johnson & Johnson have their own programs. For Moore, the initial question that got him into the business remains the same. As he puts it, "How could we grow the pie?"