At the 2016 Conscious Capitalism CEO summit, Whole Food's founder and CEO John Mackey shared a surprising fact as he introduced Campbell Soup Company's CEO, Denise Morrison. "They have surpassed us in ingredient transparency."
For decades, Campbell's has been an icon of traditional American processed food. Andy Warhol celebrated the company's soup cans as a symbol of manufactured pop culture in the early 1960s. So the last thing you would expect is for the brand to be associated with real food. But that's exactly the transformation that the company has brought about under the leadership of Denise Morrison.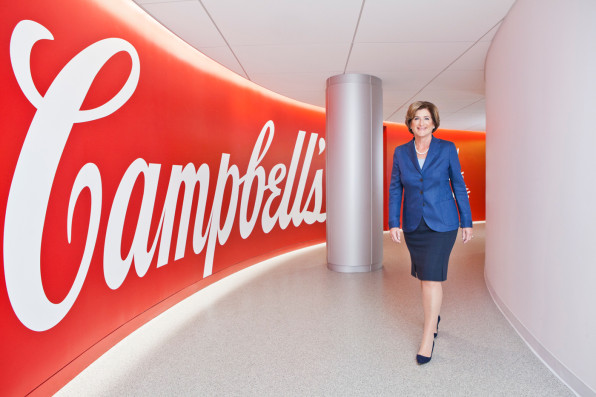 Real Food, Real Results
For decades, Campbell Soup Company talked primarily about "shipping cases" as a business goal, and treated their products as a commodity. When Morrison took over as CEO six years ago, her goal was to change the conversation to focus on food served at family tables. "Now as a company we're talking more about what's in our food and how it's made," Morrison says. "And we have a philosophy that our brand should be something we're proud to serve at our own tables."
Two years into her tenure as CEO, Morrison assembled a team from across the organization, not just comprised of executives, to understand the role of their products in people's lives.
They discovered an "emotional connection with the brand" that customers were telling them about, into which the company had not fully tapped. "They broke out into stories about a cold night and a warm bowl of soup, or a moment between a mother and child, or having soup after a stressful day."
It was an eye-opening exercise for the company. And Morrison says it helped them discover that they were in the business of creating, "Real food that matters for life's moments," as they worked with a team of chefs to make sure that their products were both safe and delicious. The statement became their purpose as a company. It is at the core how Morrison makes decisions and runs the company.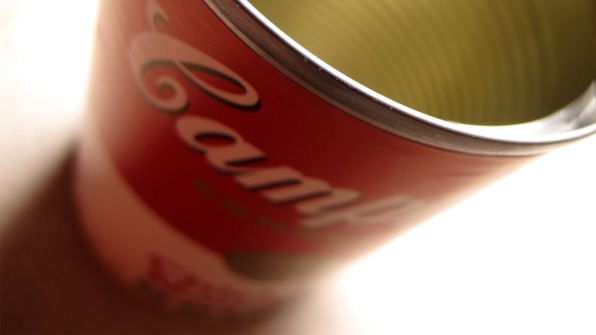 Quest for Knowledge
Morrison recalls that her dinner table growing up with her sister was "like a focus group." Her father, an executive at AT&T, would bring home products to get his daughters' input and ideas, constantly encouraging them to be curious and voracious learners.
"Our outings were trips to the library. On our way, he would tell us how fortunate we were to be able to read a book a week because it took people years to write those books and all the knowledge we would be gaining."
Not only did he make them read a book a week but on top of their schoolwork he required them to do a "book report for him, either oral or written, our choice," she says.
What's In My Food
Morrison's lifelong quest for knowledge now expresses itself in her push for greater transparency about the ingredients used to make Campbell's products. Under her leadership, the company has removed artificial ingredients and colors from their products. And last year, the company went further, becoming the first major food company to announce that it would label its products to disclose the presence of controversial genetically modified ingredients (GMOs) like corn, soy, and sugar beets. And to make it easier for consumers to actually track what's in the Campbell's products they buy, the company launched a new website called "What's In My Food". The bold move involved breaking with peers in the food industry, while supporting standards for higher transparency that only a few states in America have been pushing for.
"I've always believed consumers have a right to know what's in their food. The single most important ingredient in the recipe for success is transparency because transparency builds trust," she says. From Morrison's perspective, this requirement directly flows from the company's purpose-driven by its commitment to real food.
Even as Campbell's enhances the quality of their ingredients, the company focuses on working at scale so they can keep their costs down. "It really is all about bringing delicious and nutritious food to people that's also affordable. That's been our history as a company and it continues to drive what we do every day."
Healthy Communities
As part of helping families make healthy choices, Morrison believes it's important for the company to support the communities where their employees live and work. In 2011 the company launched the Healthy Communities initiative in Camden, New Jersey, where the company is headquartered, to fund school gardens, mobile food pantries, nutrition education and cooking classes through a unique partnership (with the city, the state university and the Robert Wood Johnson Foundation, among others) that takes a holistic approach to building healthy communities.
The company's comprehensive approach to building healthy communities experience has "been so galvanizing," Morrison adds, that they've expanded programs to Detroit, Norwalk, Connecticut, and other cities where they operate.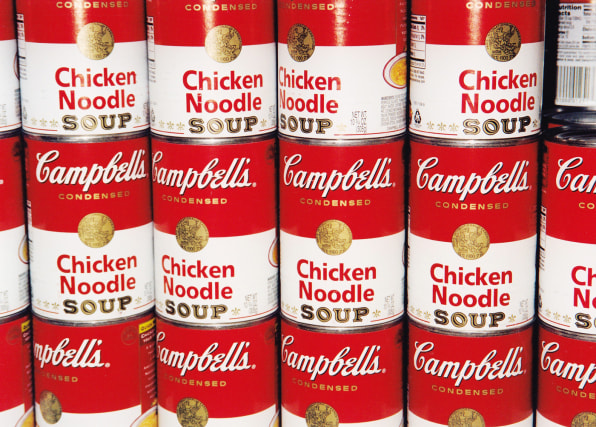 Buying Spree
Armed with their newly defined purpose and a quest to provide affordable food made with transparency about their ingredients, Morrison has discovered new ways to grow their business.
The company recently purchased Bolthouse Farm, one of the largest suppliers of fresh carrots in the U.S. Morrison has continued the company's purpose-driven buying spree by acquiring Garden Fresh Gourmet, a company with a line of fresh salsa and fresh hummus. As a result, the king of processed food has now become a major player in the fresh food business, creating "a billion dollar fresh food platform for Campbell's," as Morrison points out.
"The magic of this is that purpose is uniting the core businesses that we've had for 148 years, and the new businesses that we've bought in the last six years against a common goal for why we do what we do," she says.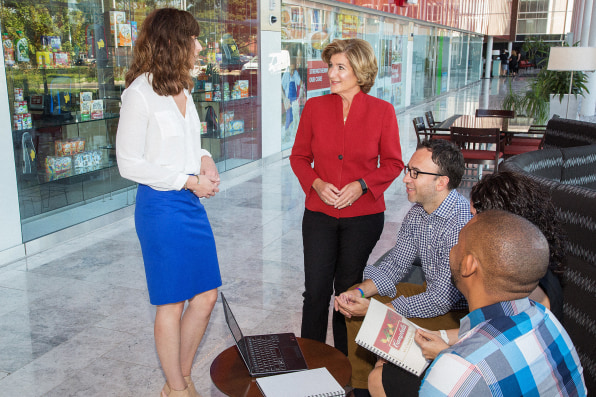 Noticing that consumer preferences for healthy food are shifting to organic food, Morrison made the decision to acquire Plum Organic Baby Food. "It gave us a window into millennial parents and what they wanted to eat and feed their babies," she says. "We also ended up learning about the organic supply chain and new ways of connecting with millennials through digital."
Perhaps this more than anything has been Morrison's key to success. She is constantly digging deeper to gain insights about her customers and uncover trends that can fuel her company. "I purposely put myself in new, stressful situations so that I can continuously learn," she says.
But she is quick to point out that even with all the knowledge in the world, what guides her is what her parents taught her about doing the right thing and giving back. "For me, leadership is service and there's power in giving and giving back . . . whether it is working in communities that are less fortunate or working with the next generation of women leaders to mentor them and make sure I'm sharing stories with them to help them be successful."
---
This article is part of a series of articles by Aaron Hurst exploring how leaders find purpose and meaning in their jobs. This fall, Hurst's company, Imperative, released a global survey of the role of purpose at work, in partnership with LinkedIn Talent Solutions, which found that those who are intrinsically motivated to find purpose in their jobs consistently outperform their colleagues and experience greater levels of job satisfaction and well-being, regardless of country, gender, or ethnicity. They are also 50% more likely to be leaders. This series will profile those leaders, and how they connect with what's meaningful to them in their role and the organizations they lead.