From high unemployment to shifting technologies, members of every generation are handed their own challenges as they endeavor to make their mark on the world. But for those coming of age at the height of the financial crisis, the timing and the circumstances could hardly have been worse. Such was the storm the founders of Sol Systems—a solar financing and development venture whose mission is to promote wide-scale, sustainable energy solutions— had to weather as they worked to launch a successful startup in the most challenging business environment in living memory.  
When Yuri Horwitz and George Ashton first broached starting a business, Ashton was working full-time at Fannie Mae. At night, with a newborn at home, he studied for his MBA and found that he loved the idea of running a company. So when Horwitz invited him to launch a startup, Ashton was ready "to pursue something outside of my day job," he says. "I was excited about the prospect of starting a business of our own."
That was the spring of 2008, just months before the global financial crisis—the Great Recession—took hold. The collapse of the housing market, the fall of the big banks, the bailout. What seemed like the worst possible time to launch a business looked to Ashton and Horwitz like an opportunity.
"Growing up as an African American in the South, folks are generally risk averse, and with good cause given the history of employment in the South," says Ashton. "Becoming an entrepreneur is not historically something that many people in my community consider a realistic dream. But I had the great fortune of a strong family, academic opportunity, and being best friends with Yuri. He was also interested in making his own career journey." Previously, Horwitz had held jobs with the U.S. Geological Survey and the EPA, attended law school, and worked on large-scale wind and solar development. "His conviction and his passion," says Ashton, "combined with my trust in our abilities and the specter of instability created by the financial crisis—gave me the confidence to pursue the venture."
Together they created Sol Systems—which soon established itself as a leader in a rapidly growing, $22.8 billion industry. With Horwitz serving as the company's CEO and Ashton as president, Sol Systems initially focused on financing solar renewable energy credits, a program that incentivized homeowners to use solar power by offering a credit for every megawatt-hour of clean, renewable electricity produced. The company, which has raised more than $10 million in funding, then seized a number of strategic opportunities for growth.
All told, they've delivered more than $500 million worth of solar projects for Fortune 500 companies, universities, churches and small businesses. In 2016, they partnered with a $25 billion large-scale wind and solar development company, Sempra Energy. Today, Sol Systems manages more than $600 million in energy assets for utilities and companies from Hawaii to the East End of Long Island.
Thanks to companies like Sol Systems, solar is booming: According to the U.S. Solar Market Insight report, the U.S. solar market increased 95 percent from 2015 to 2016. In 2016, a new solar project was installed in the U.S. at the rate of every 84 seconds.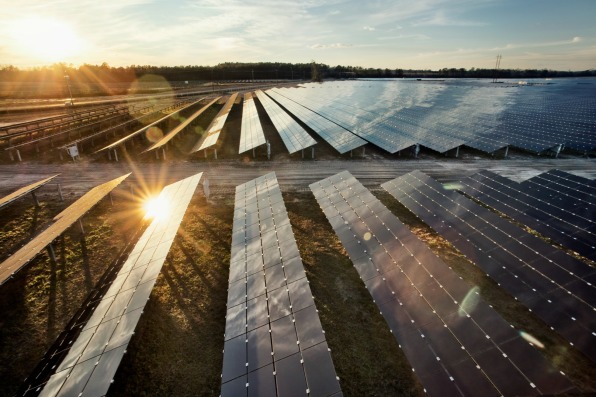 Considering their backgrounds, it was almost inevitable that Horwitz and Ashton would develop a business with a social mission at its core. In Sol Systems, the duo created a purpose-driven company built around three pillars of sustainability: environmental protection, social equity and economic prosperity. At its core is a commitment to clean energy as a means to promote a better society and thriving communities.  
Horwitz grew up in Portsmouth, New Hampshire, surrounded by fresh air, trees and mountains, which, he says, sparked an early love of nature. "I grew up in a low-income community. There was a lot of love, but there was some pain, too," says Horwitz. "That experience created a drive in me to address injustice in the world. Even as a kid, I knew I wasn't going to be happy unless I ended up working on something that mattered to me, something that was driving positive change in the world."
He would go on to run track at William and Mary, where he met Ashton, "who was super friendly and gregarious. He became a lifelong best friend," says Horwitz.
Ashton was born in Philadelphia and raised in Richmond, Virginia. His upbringing also helped shaped his sense of social justice and his commitment to service.
"Through my community and church I learned the concept of stewardship, giving back, concern for my fellow human beings," he says. " My grandfather was a preacher, so an understanding of how we had to participate in the world ran through our house. I went to William and Mary on a scholarship, and stayed on that same path."
Employee-owned and profitable since the year it was founded, Sol Systems has never lost sight of its goal: doing well by doing good. The company remains a beacon of inclusion in an industry where women make up only about a quarter of the workforce. Forty percent of the Sol Systems' employees are women, but neither Horwitz nor Ashton is comfortable claiming credit for that diversity.
"We can trace how we ended up here by looking at our own stories," says Horwitz. "We both grew up with very strong, very smart mothers. And when we've hired, we haven't seen people who walked in as black or white or brown, or women or men. We see them as human beings. Now we've got a bunch of kick-ass people working with us who are really committed and focused on the mission, and along the way we've built a real mosaic. It's beautiful, and we do good work. We're proud of that."
#FacesofFounders, a campaign by the Case Foundation, Blackstone Charitable Foundation, Google for Entrepreneurs, and UBS, in partnership with Fast Company, celebrates dynamic and diverse entrepreneurs. Learn more at facesoffounders.org.