While conventional routers try to cover an entire home through a single connection point, Eero uses multiple units to create a larger mesh network, employing algorithms to determine the best path to the user's internet modem. Starting at 8 a.m. Pacific today, a three-pack of those units will cost $399, down from $499, and a two-pack will be reduced by $50 to $299. (Individual units will still cost $199.)
Nick Weaver, Eero's CEO and cofounder, says he's surprised by how rapidly the whole home Wi-Fi market has taken off over the last year. According to The NPD Group, these Wi-Fi systems made up one-fifth of all router sales by the end of 2016, and Eero was the leader, with more than 50% of the market, which includes both mesh router systems and hub-and-spoke systems like Netgear's Orbi.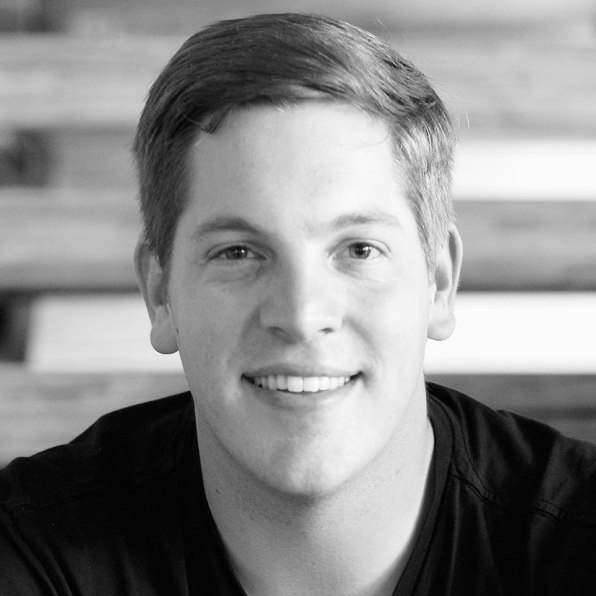 "This time last year, we had zero customers, and basically this category didn't exist," Weaver says. "Now, as we approach our one-year anniversary, it's been pretty incredible to see just how quickly this whole industry has transformed."
Still, plenty of competitors are vying for the business that Eero started, including other startups such as Plume and Luma, and home networking mainstays such as Netgear, Linksys, and D-Link. Google has also launched a whole-home Wi-Fi system, and Comcast is testing a mesh system for Xfinity internet subscribers. With so much competition, much of it from much bigger companies, Eero's long-term success will require more than just a price cut.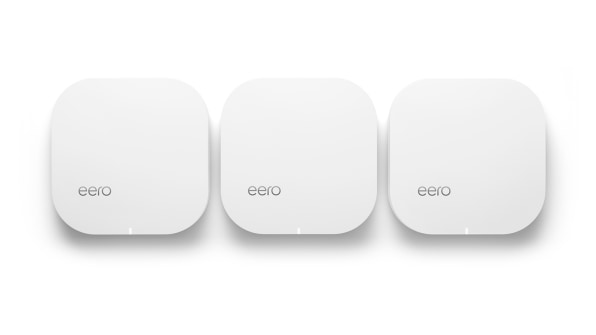 Eero shipped its system last year at just the right time, as consumers were becoming aware that they need more bandwidth and stability for all their phones, tablets, streaming TV devices, and smart-home products. People are spending more than ever to fix their Wi-Fi woes, according to NPD analyst Stephen Baker, who says the average selling price for routers rose above $120 last year, up from around $85 in 2013.
"People don't just spend more money on a commodity piece of infrastructure unless they have recognition that there's some level of benefit they're going to derive from that," says Baker.
But while Eero's early arrival helped it claim the most market share, Baker notes that Wi-Fi giants like Netgear and Linksys didn't release their own systems until late last year. Those companies have better brand recognition among mainstream consumers, plus more experience managing inventory and securing promotions in retail stores. Baker expects 2017 to be a lot tougher for Eero.
"As you try to expand the market, you're getting to people who are less likely to be focused on the technology, and more focused on branding, availability, ease-of-use, comfort, and those kinds of things that a mainstream consumer is more interested in," says Baker. "And at that point, you're starting to compete with guys who've been in that section of the aisle for 10 to 15 years."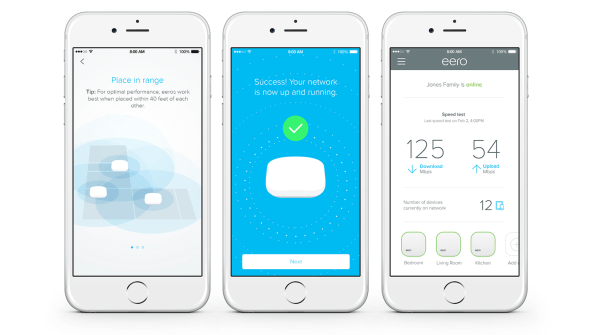 How can Eero stay ahead of the bigger brands? Weaver says the key is to focus on a single product and software platform. He notes that over the last year, Eero has pushed more than 20 software updates that have added new features and improved network performance. Meanwhile, Netgear routers recently fell prey to a major security vulnerability, and D-Link faced an FTC complaint over malware risks in its routers. The implication is that Eero can do a better job with security and software than companies that sell an array of networking gear because it isn't spreading itself thin.
"When you don't have a legacy business, and you have one core product to support, you can be much more nimble, and also more focused," Weaver says.
Eero's singular focus creates a marketing advantage as well, Weaver says, because the company can extoll the benefits of mesh networks without worrying about cannibalizing sales of single-point routers, which he believes are more profitable. Traditional router makers "end up having to have two different, multiple marketing messages, and it's hard to be committal," Weaver says.
As for availability, Eero spent much of the last year scaling up its manufacturing, logistics, and operations just to keep up with demand. That work is what allowed the company to cut prices heading into its second year.
Eero's focus isn't without trade-offs. Eero still doesn't sell its product outside the U.S.–though Weaver says routers are online in 125 countries–and the company isn't looking to create special versions of its routers for Internet service providers, even though they control about half of the U.S. router market, according to NPD. And while Eero does integrate with Amazon's Alexa virtual assistant, so far, the company has spurned other device integrations for fear of getting distracted from improving core network performance.
"We have really clear metrics around system reliability and uptime, and you want to make sure the team is focused on those things, because getting those right and continuing to get those right is really hard," says Weaver. "And it's really important in terms of how you're building credibility with your customers and ultimately a really great brand that people trust."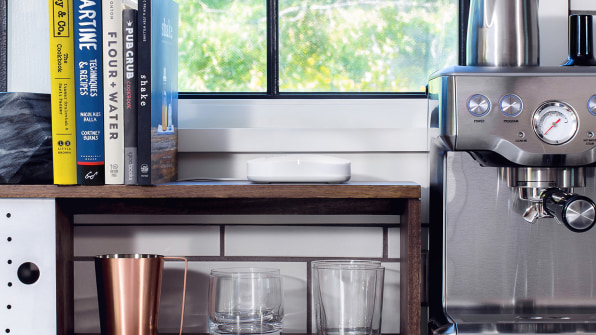 That's not to say Eero plans to focus on network performance and reliability forever. Arguably, it can't, because the market for mesh Wi-Fi alone will likely become commoditized with cheaper competitors over time. Eero's bigger goal–and a reason it's hoping to keep market share up with price cuts–is to turn its routers into a broader services platform.
Eero's routers include more computing muscle and storage than is necessary to provide Wi-Fi. In a previous interview about the future of routers, Weaver hinted at how those resources might be used, noting that a virtual assistant like Amazon's Alexa could respond faster if it had more local processing power. Eero, in theory, could serve as a distributed computing system, providing extra oomph as needed to other smart devices on the network.
Weaver still won't get into specifics about what Eero is planning–the company will reveal more as the year progresses–but he says Wi-Fi connectivity is just one essential building block. He draws a parallel to the iPhone, noting how ubiquitous cellular data and built-in Wi-Fi helped bring forth a powerful web browser and eventually the App Store.
"With connectivity in place, think about what the other building blocks of our system are in general. Each of the units has compute, each of them has storage, it's tied to a really robust cloud and data infrastructure, so you're able to take advantage of that to do even more additional compute," Weaver says. "From there you can see the very, very early beginnings of what a whole home platform needs to look like."
For now, though, Weaver is enjoying the feeling of making a new kind of product that it turns out people want.
"I still can't believe it's been a year. At times it feels like it's been 10," he says. "But it's really cool to basically have created this category from nothing, and to keep pushing everything forward."