When Kagan Coughlin and Alexe van Beuren first visited Water Valley, Mississippi a decade ago, the majority of the storefronts on the small town's Main Street were empty. But the couple was charmed by the people they met; inside an old soda fountain, a fourth-generation business owner made them a milkshake, chatted for half an hour, and hugged them when they left. They decided to move to town.
They became part of a small group of people who have helped rebuild Main Street. A former machine shop is now a brewery. A drugstore is an art gallery. A service station became a restaurant.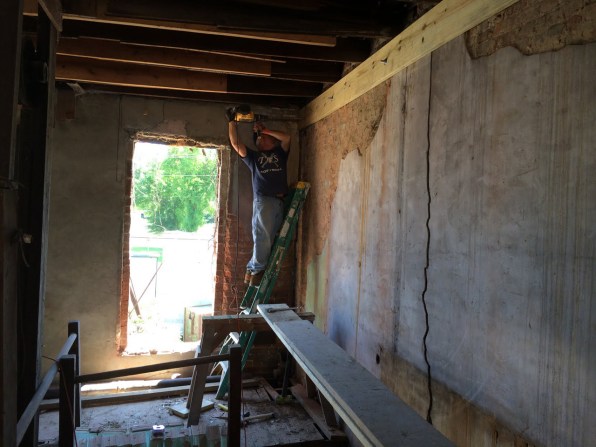 Coughlin and van Beuren bought an old department store and turned it into a grocery store, cafe, and apartments. They later bought five more vacant buildings, fully remodeled them, and leased them out to new local businesses. In 2016, they added a free coding school for local students to the former department store.
All of this is possible partly because real estate there is very affordable; old commercial or industrial buildings in need of a lot of work can go for as little as $10-$12 a square foot.
"The entry level price is pretty cheap," says Mickey Howley, who bought an empty storefront with his wife in 2002, and turned it into an art gallery. "Here, if you want to do something creative, you can really get in on the ground floor and own a building . . . if you have a place where you can pay for it even if it's not doing that great, you can push that creative direction a little bit more. It's kind of economic freedom that these small towns still have."
With enough people doing the same thing–a group of around 20, in a town of 3,350–the small downtown revitalized. About 30 historic commercial buildings, out of around 100, have been renovated.
"I think the biggest thing that has changed here is the attitude about what's possible," says Howley. "I think there's really a can-do spirit and we're going to do it ourselves. If you wait for someone to help you, it will never happen."
While the businesses aren't wildly profitable, the town sustains them. Coughlin says it's a different sense of what "success" means than in most of the country.
"I grew up in New England, and I spent a fair amount of time on picket lines with my father outside the machine tool shops that he worked in," says Coughlin. "I remember the first time he explained to me that a company could be functioning and could employ, full-time, 100 people who were supporting 100 families, who were consuming and paying taxes and supporting a town, but by the metric of the investors, if they didn't make more than that, they were a failure. I think if you had anybody who was trying to take money out of this town, there is no money really to go anywhere. But if you have someone who's living here, and we are, all of our endeavors, they support our life."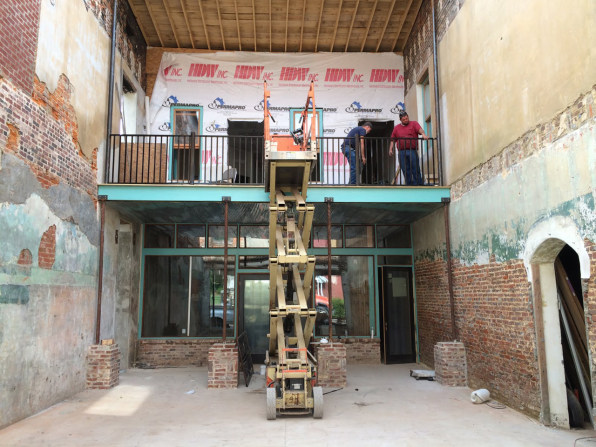 You won't see a Main Street business owner with the latest iPhone, or a fancy car, and they don't go on expensive vacations. "But they're buying their kids clothes for school," says Coughlin. "If a band comes through town, they have their $10 to get in. It's just different priorities. If you backed up 50 or 80 years, then this is a fully functioning economy."
Now, some of the renovators are beginning to focus on education. "We're kind of running out of stuff to fix up now," says Howley. Coughlin, who quit a tech job in nearby Oxford, Mississippi, to work on Main Street, helped start the new coding school, Base Camp Coding Academy.
"There's a lot of bright, really good-hearted kids in Mississippi that have nothing around them like they would if they were on one of the coasts," he says. "The opportunities just very rarely trickle this far into the mainland."
Another project is turning an empty building into an art school and studio space. "We want to take the kids here and give them the intellectual or creative opportunities that they have not had–they had to go elsewhere to get if they wanted that," says Howley. "We've already done the economic fix stuff, that's on a roll, and the old houses, and now it's like, okay, what do we do for kids and keep it going?"