For those working on the front lines of global health, there's one overriding indicator of progress: the mortality rate for children 5 and younger. By looking at the outcomes of the youngest and most vulnerable population (largely in developing countries), we know if the resources being dedicated to health programs are truly making a difference.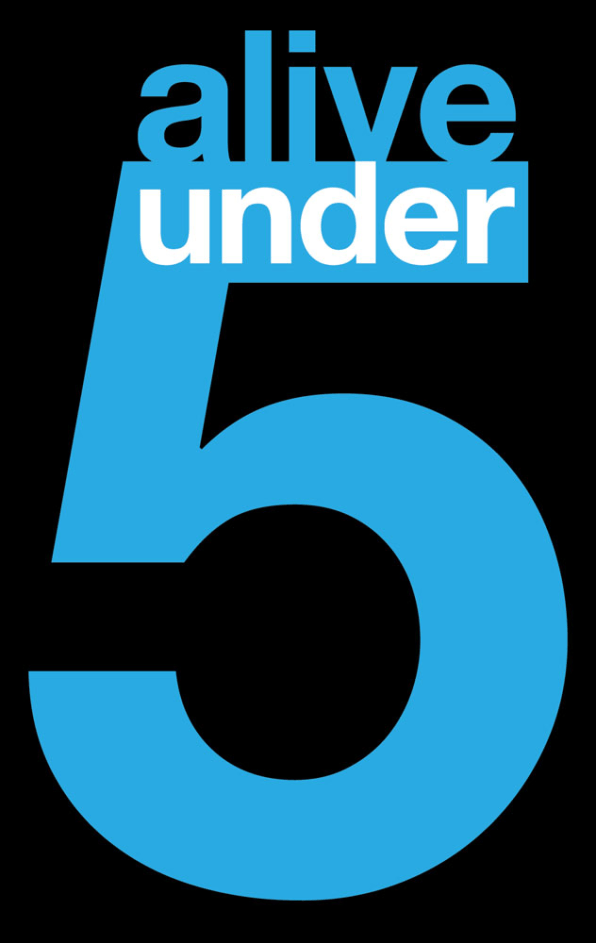 The most recent data tells an incredible (and incredibly hopeful) story of what smart solutions, cooperation, and long-term commitment can do for society. Since 1990, the number of children worldwide under the age of 5 who are dying has declined by more than half–that's an estimated 122 million children whose lives have been saved.
But outside of global health circles, almost no one is aware of this breathtaking development.
The Bill & Melinda Gates Foundation, in partnership with the Institute for Health Metrics and Evaluation (IHME), and FastCo. Works, Fast Company's custom content studio, aim to change that with Alive Under 5. The project features five all-star designers humanizing the data and bringing these compelling stories to life in hopes of engaging a larger audience.
In the images below, see how Gail Anderson, Michael Bierut, Stephen Doyle, Chip Kidd, and Debbie Millman visually interpreted the recent progress and lingering challenges of the world's poorest children. And read how Bill and Melinda Gates addressed these issues in their annual letter for the foundation this year.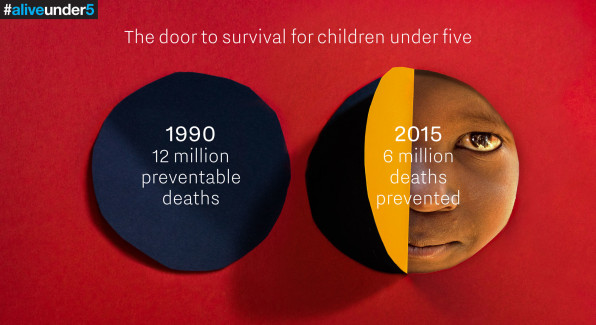 The Big Picture
Stephen Doyle
Melinda: "Every September, the UN announces the number of children under five who died the previous year. Every year, this number breaks my heart and gives me hope. It's tragic that so many children are dying, but every year more children live."
Stephen Doyle is the creative director of the design studio Doyle Partners.
Maternal Health
Debbie Millman
Melinda: "From 2008 through 2015, Rwanda, one of the poorest countries in Africa, cut its newborn mortality by 30%. What were they doing? A few things so cheap that any government can support them: breastfeeding in the first hour and exclusively for the first six months. Cutting the umbilical cord in a hygienic way. And kangaroo care: skin-to-skin contact between mother and baby to raise the baby's body temperature. These practices led to big drops in newborn deaths."
Bill: "This link between saving lives, a lower birthrate, and ending poverty was the most important early lesson Melinda and I learned about global health."
Debbie Millman is a designer and the host of Design Matters.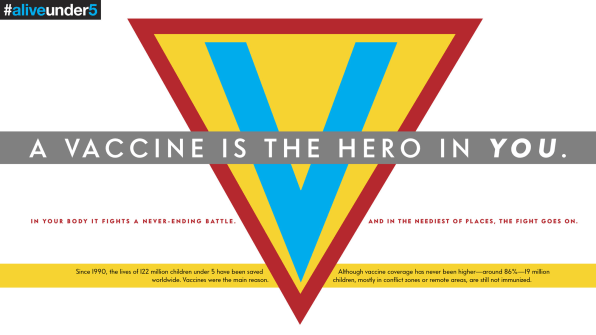 Vaccines
Chip Kidd
Melinda: "Coverage for the basic package of childhood vaccines is now the highest it's ever been, at 86 percent. And the gap between the richest and the poorest countries is the lowest it's ever been. Vaccines are the biggest reason for the drop in childhood deaths."
Chip Kidd is a graphic designer known for his groundbreaking book jacket designs.
Diarrhea and Pneumonia
Gail Anderson
Bill: "It blew our minds that millions of children in Africa were dying from diarrhea, pneumonia, and malaria. Kids in rich countries don't die from these things. The children in Africa were dying because they were poor. To us, it was the most unjust thing in the world."
Gail Anderson is a designer, writer, educator, and partner at Anderson Newton Design.
HIV, Tuberculosis, and Malaria
Michael Bierut
The numbers around HIV, tuberculosis, and malaria–three of the biggest killers of children in the developing world–speak to great progress but also the urgent need for more work. According to the IHME, over the past 10 years, deaths due to HIV/AIDS have been reduced by 55%, tuberculosis by 39%, and malaria by 47%.
Michael Bierut is a partner at Pentagram, a co-founder of Design Observer, and a teacher at Yale School of Art.
To dive into the data around these global health issues, visit IHME. And for a detailed look at the inspiration behind the project, read this excerpt from Bill and Melinda's annual letter.
Bill and Melinda: "People ask us all the time how they can help in the fight against child mortality–and we are always proud to recommend making a donation to UNICEF, an organization that is successful at serving families and children worldwide. We hope your gift will help inspire others to get involved as well."
---
This article was created for and commissioned by the Bill & Melinda Gates Foundation.