It wasn't always the case that your average elementary school bake sale doubled as a hotbed of political activism.
But these are, of course, extraordinary times. The new administration ran on a vow to "drain the swamp," but now the swamp appears to be metastasizing.
And so like-minded, similarly alarmed parents are finding one another and banding together to resist what they see as unfortunate and dangerous new policies.
The two women behind a recent protest of Senator Chuck Schumer's matador-ing of Trump cabinet selections got to know one another because their kids attended the same day care in Brooklyn.
More recently, the writer and journalist Susan Orlean has rallied several parents whose kids go to the same school as her children around the idea that protesting comes in many different sizes. It doesn't always have to be million-person march on the Mall in D.C. It could, for instance, start as a simple Instagram feed.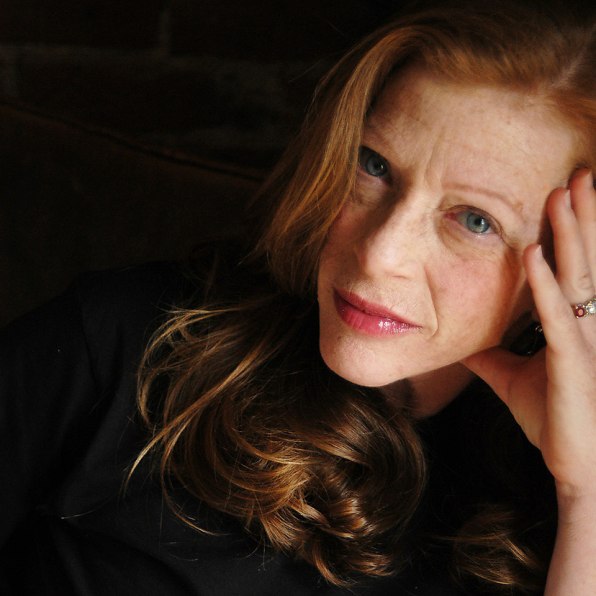 That idea struck Orlean soon after the election of our 45th President when she and several friends in Los Angeles attended an event hosted by television writer and creator Beau Willimon's activism-powering Action Group Network.
"You don't have to go for impeachment," Orlean recalls as part of the message that night. "There's the bite-size approach, too. And whether it remains small or grows, it doesn't matter—it's about doing something that makes us have a sense of community."
The specific community that Orlean and her posse of about 10 friends and fellow parents have created is the Instagram My Sign My Story. As the name suggests, it's both a visual archive of the creativity and passion Orlean and others saw at the Women's March, and a platform for protesters to tell the tale behind their image, if as an abridged version.
The narrative aspect of Orlean's idea is what distinguishes it from several other Instagram feeds featuring protest signs. Orlean began wondering about the stories behind the signs the night before the January 21 protest march. She was at a Los Angeles Micheals gathering materials for sign-making—and she was far from alone.
"There were a ton of people," the author of The Orchid Thief, among many other books and articles, says. "And this was on a Friday night! It was actually kind of fantastic."
Orlean's hunch that there were compelling accounts of sign-making to be collected was re-enforced the next day at the march. The breadth of expression moved her.
"My favorite was this two-year-old kid—he was holding up a sign that was just scribbles. It was unreadable, but pretty funny."
A call to her agent soon followed. In the interest of speed and efficiency, a book idea was scrapped in favor of a website and Instagram. The response has overwhelmed Orlean and a handful of people helping manage the feed. She says they have some 700 submissions awaiting posting.
"So many people have said to me that they didn't know what to do with their sign, and they didn't want to throw it out," Orlean says. "But in many cases, the signs are really big."
This is not the first time Orlean has shown herself to be a tech-savvy citizen. She joined Twitter way back in 2007, and continues to actively engage with her 314,000 followers.
Words and ideas in the real world, meanwhile, can prove trickier to get right than in the pithy confines of social media. Orlean says she struggled a bit figuring out what she wanted on her own protest sign. In the end she landed on a one-syllable rejoinder aimed at our new, word-challenged president: "Sad!"
"Sometimes," Orlean notes, "the simplest idea is best."