The tech industry has poured an estimated $1.2 billion into diversity initiatives over the past five years, according to Intel and Dalberg's 2016 Decoding Diversity study, yet the investment has barely moved the needle. Racial and ethnic minorities today secure only 1% to 2% more available jobs in the industry than they did 15 years ago, according to the same report. There are a wide variety of theories as to why this is the case, ranging from a lack of diversity in executive leadership teams to an exclusionary corporate culture, but the bottom line remains the same.
In fact, the industry known for propelling the world forward continues to lag behind the rest of the American private sector's workforce when it comes to diversity—by about 16-18 percentage points, according to the Decoding Diversity study—and some are beginning to question whether there's more that can be done.
"If the tech industry considered it an important enough goal and objective, they would address it much differently," said Michael Connor, the executive director of Open MIC, a nonprofit organization that attempts to shape policy through shareholder and investor advocacy. "When there is a problem companies identify very clear goals, they set their sights and they go after it. They also, more often than not, align executive and staff compensation to the achievement of those goals."
That is the key difference from the other problems the tech industry has solved, according to Connor, and one theory as to why the needle has barely moved: a lack of motivation for those already at the top.
The business case for diversity has been well established in recent years. Intel and Dalberg's 2016 Decoding Diversity study suggests that the tech sector "could generate an additional $300 billion to $370 billion each year if the racial/ethnic diversity of tech companies' workforces reflected that of the talent pool." A recent McKinsey & Company study also found that companies in the top quarter for racial diversity are 35% more likely to have financial returns higher than the national median in their industry, while gender diversity boosts performance by an additional 15%.
But in spite of programs designed to build the talent pipeline within educational institutions, revised hiring practices and increased unconscious bias training, minorities leave the tech industry at 3.5 times higher rates than white men.
Carmen Scurato, the director of policy and legal affairs at the National Hispanic Media Coalition, says the tech industry has taken some positive steps forward with regards to training and hiring more a diverse workforce, yet once hired its not uncommon for minorities in the tech industry to feel like they're being pushed out. "Once they're in these people are promoted less and get paid less," she says. "If you don't feel valued than you'll look to another opportunity where you do feel valued."
Open MIC released a report this week that outlines the financial benefits of championing diversity among leadership teams, and encourages shareholders to demand tying executive compensation to workforce diversity.
According to Pat Miguel Tomaino, the associate director of Socially Responsible Investing at Zevin Asset Management LLC, investors are starting to wake up to the connection between workforce diversity and company success.
Like most investors, Tomaino's job is to identify potential areas of risk, and make bets accordingly. "A company that is not nailing diversity doesn't have the proper searchlight going out into the market to get the best people," he says. "That's what we call a human capital risk." When it comes to existing portfolio companies, Tomaino believes it is the shareholders' responsibility to put pressure on the executive team to tie compensation to diversity targeting in the hopes of seeing more dramatic results.
Tomaino adds that major Wall Street investment firms and financial institutions like Goldman Sachs and Morgan Stanley are also taking a greater look at environmental and social risk factors when considering where to invest their capital. "That represents an even bigger pot of money that is committing, at least in words, to the importance of these issues," says Tomaino, who explains that while most are yet to make serious commitments, many have begun investigating these environmental and social risk factors further.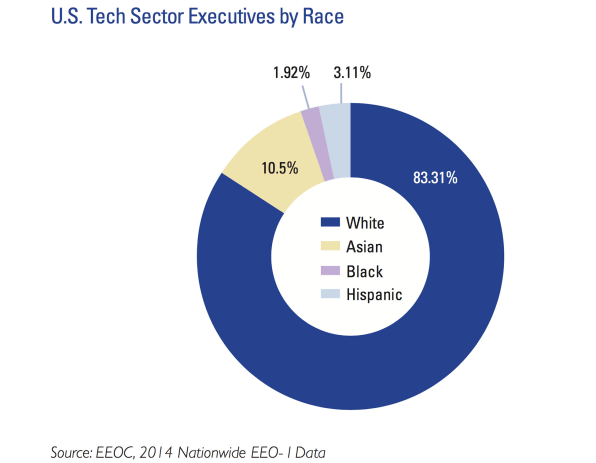 Though diversity has been a persistent issue in the technology industry, Tomaino argues that it's becoming even more relevant for one of his major portfolio companies, Apple Inc. Apple recently announced its intention to double down on its services offerings (such as iCloud, iTunes, Apple Music and the App store), an effort that will depend on the company's ability to anticipate and deliver on personalized consumer expectations. "That's where having diverse teams, teams that look like your customers and can anticipate changing tastes, is going to be critical," suggests Tomaino.
As a result, Zevin Asset Management, along with a small group of shareholders, recently presented Apple with a resolution that encourages increased diversity among the company's executive leadership team. It also proposes following in Microsoft's footsteps and tying employee diversity goals to executive compensation.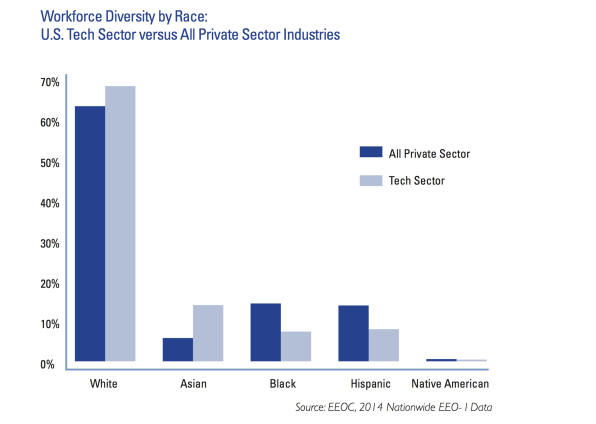 "We haven't overprescribed how the company should get there, but we need more assurances as investors that the tone the company is setting at the top is aligned with where it says it wants to go with regards to diversity," says Tomaino.
While Tomaino isn't banking on the proposal receiving approval, he believes it will, at the very least, send a clear signal to Apple's leadership that failing to address the issue of diversity could directly impact their bottom line.
"Diversity is an area we want to see the companies in our clients' portfolios lead in, because it's one of those litmus tests for tone deafness," he says. "If the company is failing to articulate its goals with regards to diversity and providing a satisfactory plan for getting there, than we have concerns that that's not the only issue they're failing to pick up on."
As many companies and investors have learned, "tone-deafness" can be a legitimate financial liability, making it an increasingly important consideration for investors in the tech industry.