JuniorMiniatureSaucepan? Nah.
ChefWonderfulJellyfish? Not quite.
CommanderBaffledBlouse? Bingo.
I've just chosen my randomized, anonymized screen name in Lego Life, a new social network built by Lego. And like everything else about the service, it's been carefully designed to make seven-year-olds laugh–and keep them safe from the worst of the internet–all while paradoxically coaxing them to leave their screens and go play with more Lego bricks.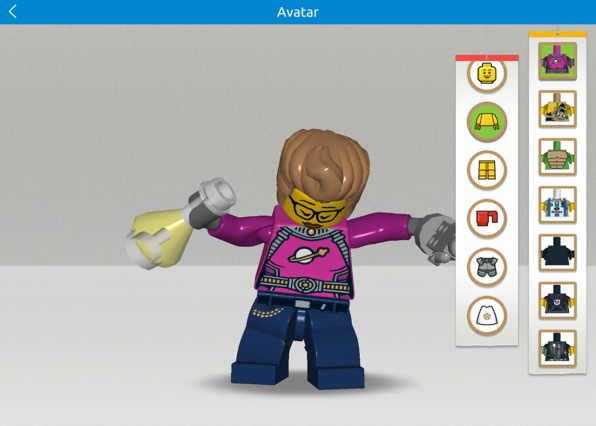 Lego Life has been in conceptualization for the last three years and in hard development for one. The platform represents a new way of thinking for the toy company, which makes $5.4 billion a year through a mix of toy sales and licensing deals with video game and movie studios. Lego has enjoyed multi-platform success only rivaled by companies like Disney, but there's one thing that it has failed at again and again: online platforms.
Most notoriously, Lego Universe launched in 2010 as Lego's ambitious multiplayer game, allowing kids to adventure and build Lego structures online via PC or Mac. Minecraft would launch a year later as a better designed, but totally no-name alternative to shared building. Yet by 2012 Lego Universe would shut down its own servers, while just two years later Minecraft would sell to Microsoft for $2.5 billion. Today, Lego even makes Minecraft-themed sets–an ultimate demonstration of Minecraft's coup.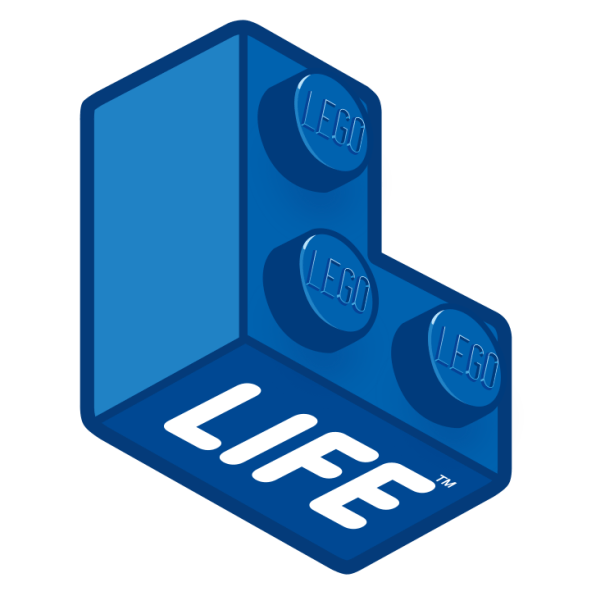 "Lego Universe was something that had been re-perfected so many times it was behind the times. Obviously Minecraft came out and was a much more compelling platform," says Rob Lowe, senior director of Lego Life, who hails from the BBC and, before that, Nintendo. "The main difference on [Lego Life] is we've been able to take a native digital approach on how we launched it. What we're launching is bordering on a minimal viable product, and we've been allowed to do that in a company that in every other way only releases perfect sets of Lego bricks."
Lego Life is not a building platform meant to digitize or replace the experience of physical bricks the way Lego Universe was. It's a social network aimed at Lego's demographic bread and butter, kids ages 7-12, who are too young for Snapchat, Instagram, and Facebook–kids who Lego hopes it can spur into being even more into playing with real Lego bricks, not just pixelated blocks.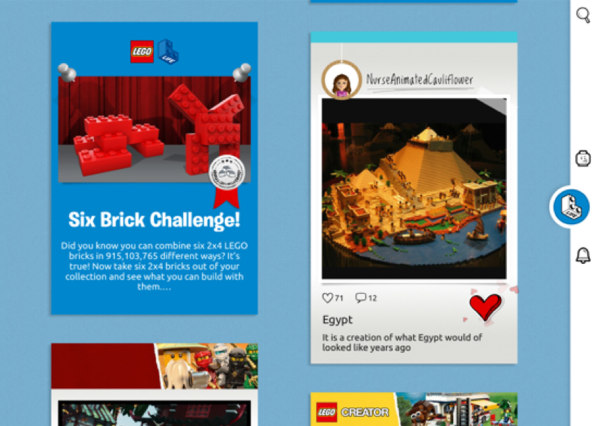 "Obviously platforms like Youtube are huge and always the best way of reaching kids with content," says Lowe. "But it's not exactly the best place to hang out and comment. It's like the wild wild west. That's why we made [Lego Life]."
Lego Life is something like a hybrid of Pinterest and Instagram, where kids can post pictures and videos of things they've built or places their minifigs have gone, where Lego Batman has the influential power of Kim Kardashian, where you "like" a post by tapping the standard heart icon, but if you choose to unlike it, the app responds with a fart.
The long-term experience is inherently built like a game. The more you post, the more skins and objects for your personal minifig avatar you unlock. The rest of the experience is like a social network built with innocence and training wheels. Everything posted has to be strictly Lego-related. And each piece of content–photo, video, or text–goes through a three-step filtering process to ensure it's appropriate for kids. First, a third-party company software-scans images for faces and text, while scrubbing the words for vulgar content. Anything it flags meets a human for review. And then, anything that's still borderline–say, someone takes a photo of horses and just sticks a few Lego stickers on to the scene before posting–goes right to human eyes at Lego to determine if it's right for the experience. None of this is overkill. Developers behind Lego Universe reported that scrubbing phallic imagery was a real problem for the game–which may be why, at launch, Lego will be putting human eyes on everything before scaling with more automation.
"I think there are not many companies focusing on under-13s, because it is hard," says Lowe of all this moderation. "When that [age] is so core to our audience, it needs someone like us to come around and do it. Because I don't think there's that much incentive for Snapchat to release an under-13 version, for instance, but there is for us."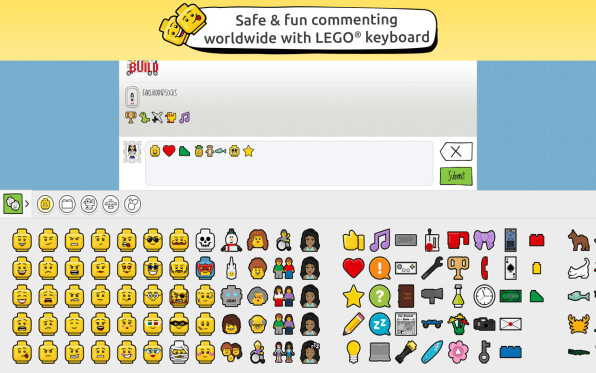 To make communication safer across the board, Lego has developed its own emoji set that can be used for commenting, sans approval. Think Lego cartoon faces, stickers that offer simplicities like "Wow," and nary an eggplant or peach to be seen. "We're sure kids will eventually work around the emoji language and do rude things with it," Lowe laughs. "So we're going to moderate it." If some crude meme develops from Lego emoji, Lego can just block it or tweak the emoji.
As for using the app, there is no doubt that a combination of suggested content, hashtag-driven groups, and endless images in your feed could suck Lego fans into deep, obsessive dives just like any other social network. But out of either respect for limiting screen time, or the understanding that Lego's revenue is built from selling bricks rather than social networks, Lego is trying to get kids to go build by issuing "challenges," like "minifig on the move," a prompt to take your minifig into the real world and photograph it.
"We know we're taking a bit of a risk. We're creating an app that asks the kids to put the iPad down for 20 minutes. But we think that building with Lego bricks is fun and enjoyable," says Lowe. "Especially when you give a kid restraints, and when you combine with rewards, and a progression system, I think it will be an interesting experience for kids to get into." Furthermore, in the future, Lowe says that Lego Life can serve as a hub for other connected Lego apps–allowing kids to share code snippets from Lego Boost robots, like a kid-friendly Github, for instance.
Lego Life is out today. It's free to download on iOS and Android. And just so you know, kids over the age of 13 can still sign up. I asked.
[All Images: via Lego]