Rebecca Brachman's startup is trying to develop the first drugs that can prevent mental illness, not just treat it. Matilda Ho founded China's first online farmers market. Lauren Sallen is using big data to study mass extinctions in the fossil record.
All three women are part of the 2017 class of TED Fellows, a program that brings together young innovators from around the work to support their work (and give them a full pass to a TED conference). The program, which launched in 2009, now includes 414 fellows from 87 countries.
Here's the class of 2017.
Karim Abouelnaga, based in the U.S., founded Practice Makes Perfect, a program that connects younger students with mentors from their neighborhood to keep learning over summer break.
Christopher Ategaka is the Ugandan founder of Health Access Corps, which helps fund and support healthcare professionals in Africa so they can afford to stay and work in their own communities.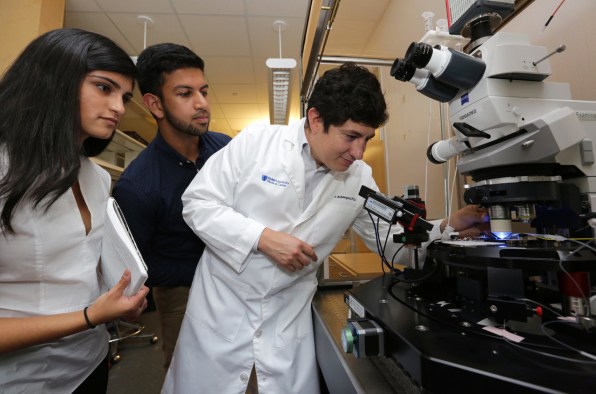 Diego Bohorquez, an Ecuadorian neurobiologist, studies the connections between the brain and the gut–and the impact those connections have on behavior and diseases such as autism.
Rebecca Brachman, a neuroscientist, co-founded a biotech startup called Paravax that's working to develop vaccine-like drugs that could increase resilience to stress and prevent mental illnesses like depression.
Kayla Briet uses her Native American, Chinese, and Dutch-Indonesian roots as inspiration for her artwork, creating films, virtual reality, and music.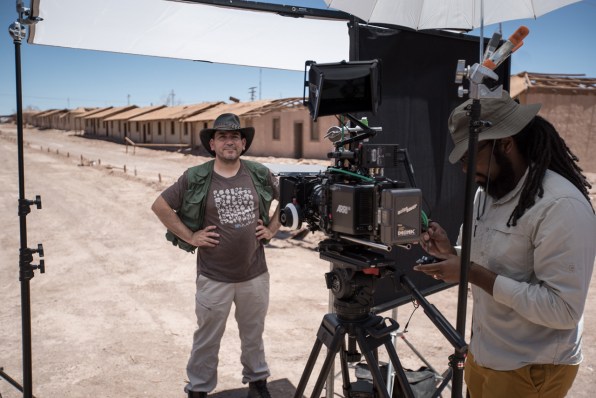 Armando Azua-Bustos, a Chilean astrobiologist, studies microbial life that has evolved to survive in the harsh climate of Chile's Atacama Desert–and what that can teach us about life on Mars.
Reid Davenport, a documentary filmmaker in the U.S., tells stories about people with disabilities, incorporating his own disability into his work.
Damon Davis, a filmmaker, musician, and visual artist, focuses on the experience of being black in America. Whose Streets, his documentary about the 2014 protests in Ferguson, Missouri, will premiere at Sundance 2017.
Matilda Ho founded Yimishiji, an online "farmers market" for China, and Bits x Bites, China's first accelerator focused on food tech, which invests in startups addressing challenges throughout the food system.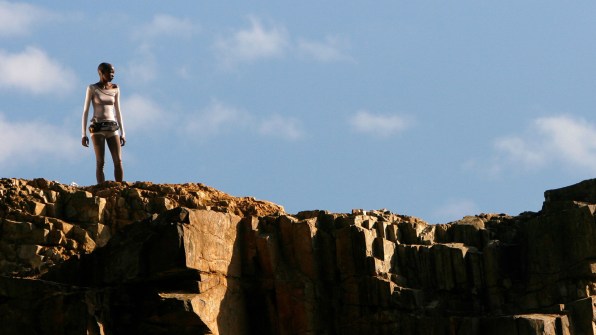 Wanuri Kahiu, a Kenyan filmmaker, tells stories about Africa through science fiction.
Mei Lin Neo, a marine biologist in Singapore, studies rare, endangered giant clams that live in the Indo-Pacific. Her research helped lead to restoration efforts in coral reefs in Singapore.
Lauren Sallan, an American paleobiologist, uses big data approaches to study the fossil record and better understand the causes of past mass extinctions–and what they can teach us about extinctions occurring today.
Anjan Sundaram, an Indian investigative journalist and author, reports on conflict and dictatorship around the world. In 2009, Sundaram began training journalists in Rwanda, but nearly everyone he worked with was arrested or forced to leave; a 2016 book tells the story.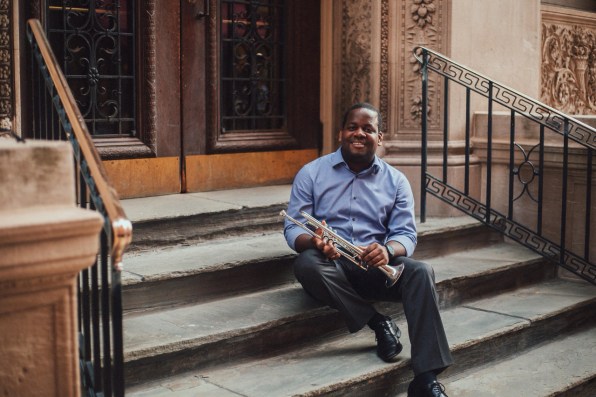 Stanford Thompson, an award-winning trumpeter, founded Play on Philly, a music education program for underserved youth in Philadelphia. Students involved in the program have been proven to do better academically and have fewer absences at school.
Elizabeth Wayne, a biomedical engineer and STEM advocate, researches delivering genetic material to diseased cells to treat cancer. She also co-hosts a podcast called PhDivas about women in higher education.
The TED Fellows program also includes a group of senior fellows, selected from past fellows for their extraordinary work. See the full list here.