Urban design has a long history of perpetuating racial and economic inequality, and the burden of bad streets is still being disproportionately borne by underserved populations. According to a new report, pedestrians in the United States have a higher risk of being killed by cars if they're people of color, aged 65 or older, uninsured, or from a low-income household.
The report, called "Dangerous by Design 2016," is authored by the National Complete Streets Coalition, a working group within the nonprofit Smart Growth America, which supports socially equitable, environmentally responsible, and economically healthy urban design strategies. The report focuses on designing streets for multi-modal transportation, and ranks every state and more than 100 major metropolitan areas by what it calls the Pedestrian Danger Index, or PDI, which assesses the likelihood of a car hitting a pedestrian by comparing the rate of pedestrian deaths in an area to the rate of people who walk to work. (SGA calls this the best available measure of how many people are likely to be out walking every day.)
"The leading goal is equity in implementation for all avenues of transportation," says Emiko Atherton, director of the National Complete Streets Coalition. "It really is about not only treating everyone equitably, but also encouraging departments of transportation to focus on the most underserved."
This year, as in past editions of the report, the most dangerous places for pedestrians are often found in Sunbelt states that experienced a substantial boom in the postwar era (aka the interstate era). "Our roadway system was really built post-WWII with one vehicle in mind," Atherton says. "The federal highway systems and state roads were designed for moving cars, not people."
Florida, Alabama, Louisiana, Mississippi, New Mexico, and Arizona top the list of most dangerous states for pedestrians. The worst cities for pedestrian safety are all in Florida, with the Cape Coral-Fort Meyers metropolitan area at the top of the list followed by the Palm Bay-Melbourne-Titusville, Orlando-Kissimmee-Sanford, Jacksonville, and Deltona-Daytona Beach-Ormond areas. (The "safest" areas are Colorado Springs, Colorado; Portland, Maine; Madison, Wisconsin; the Boston-Cambridge-Newton metro area in Massachusetts/New Hampshire; and Provo, Utah.)
But this edition of the report focused on more than just the geography of the most dangerous places for pedestrians. It also delved into the social justice, public health, and economic equity issues surrounding urban design. Put simply: Bad street design is disproportionately impacting historically marginalized groups in America. SGA's findings bring a renewed sense of urgency the problem–and another reason to focus on designing safer streets.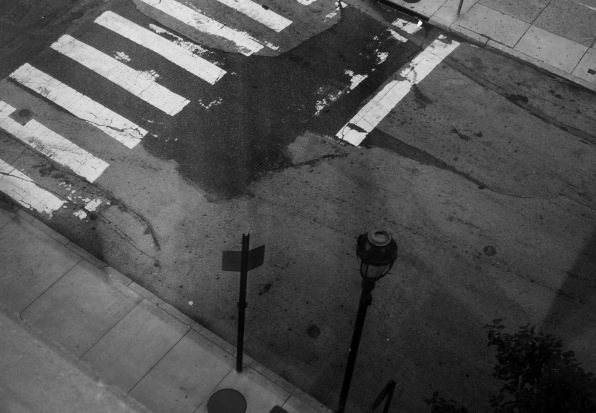 The study found a correlation between the Pedestrian Danger Index and race, median income, age, and insurance. For example, non-white individuals are overrepresented in pedestrian deaths in 42 out of 49 states and D.C. Native Americans represent just 0.7% of the U.S. population, but they account for 2.7% of pedestrian deaths; African-Americans are 12.2% of the total population but 19.3% of pedestrian deaths. White non-Hispanics compose 62.8% of the population but only 53.1% of pedestrian deaths. SGA's study also found a correlation between a metropolitan area's median income and PDI: the lower the income, the higher the PDI.
The way we design streets is a significant factor in this alarming problem. Many of these deaths occur on streets with fast-moving cars and poor pedestrian infrastructure. People walk along these roads despite the clear safety risks—a sign that these streets are not designed to serve everyone in the community . . . So long as streets are built to prioritize high speeds at the cost of pedestrian safety, this will remain a problem. And as the nation's population grows older on the whole, and as we become more diverse both racially and economically, the need for these safety improvements will only become more dire in years to come.
Additionally, uninsured individuals are more likely to live in metro areas with high danger indexes. The public health is another important part of the equation According to the CDC, obesity disproportionately impacts children from lower income families. The surgeon general has focused on walking as a way to combat the obesity epidemic, but how are people expected to walk if the infrastructure isn't there to support this type of activity?
"Streets without sidewalks or pedestrian crossings, with wide lanes that encourage people to drive fast are simply designed to be dangerous for people walking," the report states. "People walk along dangerous roads despite the clear safety risk. This is not user error. Rather, it is a sign that these streets are failing to serve the needs of everyone in a community."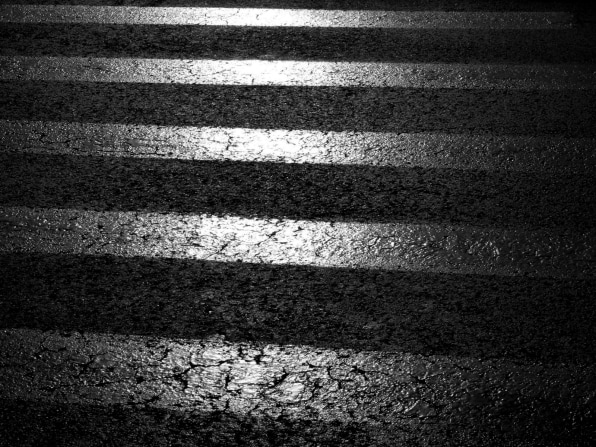 So what can we do to create safer roads? Complete streets are a path forward. When a street is "complete" it means that it's designed such that it's safe for all users, of all age groups, and for all ability levels. This might mean a street includes any number of the following: lane striping, bicycle lanes, paved shoulders, signage, crosswalks, pedestrian control signals, bus pull-outs, curb cuts, raised crosswalks, ramps, and traffic calming measures.
We've all likely witnessed the effects of streets that aren't designed with people in mind. I've seen wheelchair users travel in bike lanes; vehicles double-parked blocking bike lanes and also impeding traffic on one-way streets; sidewalks too narrow to handle pedestrian congestion, thereby forcing people to walk in the streets; streets so dangerous that bikers ride on the sidewalk; sidewalks that abruptly end; crossing-signal intervals that are barely long enough for an able-bodied person to swiftly cross, let alone someone older and slower; blind corners at intersections–and the list continues ad infinitum.
Interventions like medians, reducing the number of traffic lanes, and lowering the speed limit have been shown to reduce both fatal and non-fatal crashes, according to SGA's report. However, these life-saving safety measures have generated considerable backlash from drivers who often make anecdotal claims that they make congestion worse and, since they supposedly impart a false sense of security for bikers and pedestrians, make streets more dangerous.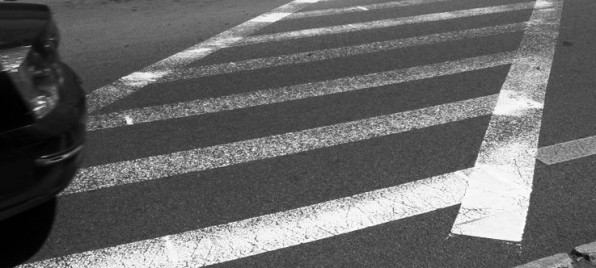 But consider this: Florida, which has topped SGA's list as the most dangerous state for walking since it began tracking the data in 2009 and was named the most dangerous state for bicyclists by the CDC, has made it a priority to fix its dangerous streets. Since establishing a statewide Complete Streets Implementation plan in 2015, Florida has seen its PDI decline 5.8 points from 2011 levels; and metro areas have also seen significant improvement.
Data alone isn't always a compelling enough argument for integrating traffic-calming mechanisms in streets. But a recent ruling from the New York State Court of Appeals might add a sense urgency. In December, the court decided that New York City and other local governments could be held legally liable for failing to redesign dangerous streets, a potential boon to the complete streets cause. Meanwhile, the Dangerous by Design report comes at an opportune time, as the incoming administration's policies and agenda on infrastructure take shape. In its conclusion, SGA mentions that many of the roads examined for the report were built with federal money and to federal guidelines. Amending those guidelines for safety could have a profound effect for years to come.
During his tenure, outgoing transportation secretary Anthony Foxx has been a vocal advocate for more equitable placement of new roads to better connect communities in need to opportunities and resources. The placement of roads and highways and the associated social justice implications–like freeway construction through low-income and minority neighborhoods–have been researched and documented. The next battleground is safety, and designing streets so that they become conduits to better serve the underserved. What good are new jobs if the communities that need them can't access them safely?
"What we need to create are systems of opportunity for housing, employment, and places to recreate," Atherton says. "[The country's] transportation network provides access to that. Transportation is social justice issue, it's a safety issue, it's a workforce issue, it's housing–there's an incredible link between them."
Mitigating decades of car-first transportation planning and design will involve changing the priorities of federal lawmakers, state and local governments, and transportation engineers. SGA hopes that its report is an eye-opener to designers, policymakers, and constituents, positioning safer street design as the backbone for healthier, more prosperous communities. I hope it provides the right ammunition in the fight to remake streets for people.