The YWCA likes to say it's in the business of achieving "equity for all." "I would love to put our organization out of business. Nothing would make me happier," says its CEO Dara Richardson-Heron.
Richardson-Heron is a doctor by training. As a child, she recalls being struck by watching her grandparent's doctor. He was a good doctor and helped her grandparents, but she "wanted to do something that would impact large groups as opposed to just the individuals" she could see by herself.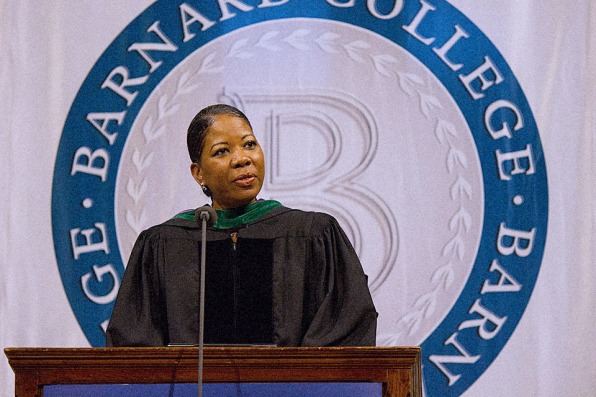 A Doctor for Millions
In 2003, Richardson-Heron then took on breast cancer as the CEO of Susan G. Komen and found incredible fulfillment being able to advocate for 2.8 million women who have had breast cancer, including herself. She was working to address a critical health care issue at a systemic level and be a champion for the cause in the media and back on Capitol Hill. "For me, the bigger the challenge, the more passionate I am to try to overcome it."
Getting to the Root of An Issue
In medical school, Richardson-Heron learned how to "identify root causes of problems" and then "make sure you attack the most serious thing first and prioritize." Working with women and health care, she increasingly came to realize that to really attack the issue, she had to look beyond medical solutions and understand the context of their well-being.
Now, at the helm of the YWCA, she is able to serve more than 2 million women and girls through 225 local associations. Through their programs and advocacy, she is working to increase the health and safety of women and girls, but she is equally focused on racial justice and economic empowerment. She now believes "you can't talk about one without the other."
The YWCA offers broad programs across their network, but much of Richardson-Heron's effort is focused on using the YWCA platform to affect national policy. "I look at broader trends like how we're able to impact legislation and the general metrics of success for both gender and racial equality."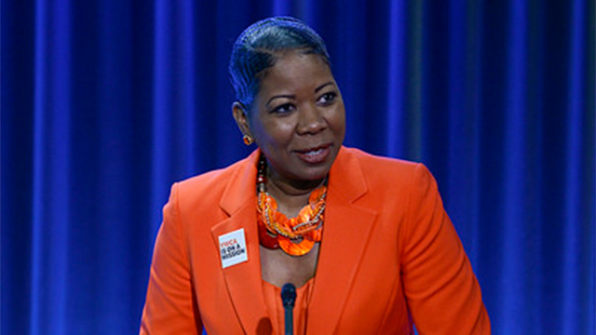 Societal Progress is Slow
Richardson-Heron admits that she is regularly asked to justify the need for the YWCA to donors and stakeholders. She just reminds them of "what would the world be like if there weren't organizations like the YWCA who have been there on the front lines. I think we would be in a far worse place."
She is confident that her work is having an effect but admits it's not easy to measure sometimes. "Certainly I'm not at all pleased with where we are," she says, alluding to the headlines from the 2016 presidential race and community relationships with police.
For doctors, like the one who served her grandparents, you can see progress with each patient you restore to health and gain fulfillment. For leaders like Richardson-Heron, however, the challenge is often to remain patient and find ways to remind themselves and their teams that they are making progress. She has designed her job to ensure she constantly gets the feedback and input to ensure she is on the right path.
Since starting at the YWCA just under four years ago, she has visited 75 of their offices. "When I go into a community and hear directly from the people who benefit from our services and see our leaders who are extremely passionate about our work, it reminds me that this is not a job, it's a responsibility."
Leading a Movement, One Person and Day at a Time
Richardson-Heron challenges her team to embrace the vision of being able to one day shutter the YWCA's doors, to not see the organization as the goal but instead making the goal to create lasting change in society. She wants her team to be in love with this mission, not the organization.
It is easy to say but much more challenging when your team faces the constant challenges of running a network of nonprofits that has been around since 1855. There are budgets to be raised. There are local chapters in crisis. There are constant people issues. There are legacies that slow progress and distract everyone from the big picture.
When she talks to her colleagues, she tries to pull the conversation up. She challenges them to put issues in the context of the broader world and the needs of women and girls. She helps them practice what she learned in medical school–finding the root cause and solving what really matters. You have to "take it one day at a time, don't get discouraged, and keep moving forward until you achieve the intended outcome. Only incremental change leads to larger sustainable change."
---
This article is part of a series of articles by Aaron Hurst exploring how leaders find purpose and meaning in their jobs. Last fall, Hurst's company, Imperative, released a global survey of the role of purpose at work, in partnership with LinkedIn Talent Solutions, which found that those who are intrinsically motivated to find purpose in their jobs consistently outperform their colleagues and experience greater levels of job satisfaction and well-being, regardless of country, gender, or ethnicity. They are also 50% more likely to be leaders. This series will profile those leaders, and how they connect with what's meaningful to them in their role and the organizations they lead.
Aaron Hurst is a globally recognized entrepreneur and authority on social innovation. He is the CEO of Imperative and founder of the Taproot Foundation. His book, The Purpose Economy, is now available as a paperback.