Imagine donning a special high-tech suit that digitally transports your consciousness to a robotic body in a remote area where you can physically impart your skills and knowledge without having to travel.
That's the hope of the $22 million Avatar XPrize, sponsored by Japanese airline ANA, as a way of managing its industry's potentially disruptive technologies, solidifying its brand as a connector of cultures, assisting humanity, and—in a seemingly counterintuitive way of going about it—encouraging travel.
"We're asking for a technology that combines robotics, haptics, VR, and AR. We want to send your consciousness into a humanoid" in another part of the world, says Hiro Miyagawa, ANA's marketing senior director.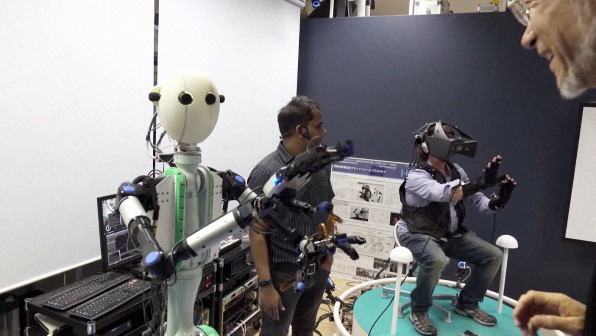 "If you're a doctor, you can give medical care to a villager in Africa; a teacher can educate people without access to schools," Miyagawa says. "One robot can turn into a doctor, teacher, mechanic, rescuer, etc. without harming the person or have him sacrifice time to travel to that location. Maybe later, it might work for business purposes."
As a commercial boost, such technology can inspire people to want to see the real deal. "AR and VR are coming; we want to disrupt ourselves instead of being disrupted from the outside," Miyagawa continues. "As an airline, we're in the industry of transporting people from point A to B. But we're not a transporting company; we're bridging cultures, bringing people together for face-to-face encounters. That's what the airline industry should adapt to. I think we can coexist. The avatar technology can be another option for the airline industry."
The Avatar XPrize is the latest competition from XPrize, a Los Angeles-based non-profit that designs and manages public competitions to come up with technologies to benefit mankind.
The choice came after a year of competitive evaluation. Nine teams worked for six months to craft new prizes sponsored by major conglomerates. XPrize whittled those ideas to three launch-ready finalists, who then presented their ideas to a group of CEOs, philanthropists, and XPrize board members over a two-day summit in September. The chosen prize was announced at the TEDxLA earlier this month.
"For me, ANA's was the sexiest and future-forward prize," says XPrize founder and chairman Peter Diamandis. "It's on par with the Ansari XPrize for spaceflight and it's going to change all of your lives."
The Ansari XPrize—the first and most well-known of the contests—was a $10 million prize for a reliable, reusable, privately financed manned spaceship. Breakthroughs from this competition lead to a private space industry worth over $2 billion. The Paul Allen-backed Mohave Aerospace Ventures won it in 2004, and Richard Branson licensed the technology to create Virgin Galactic.
Diamandis says the Avatar competition is even more notable given its sponsor. "This is virtualizing travel," he says. "Most companies don't have the vision to look at the technologies that are going to disrupt them. It's like Kodak forgetting they were in the business of preserving memories. They invented the digital camera, but ignored its long term potential, because they thought of themselves as being in the paper and chemicals business. They went bankrupt because they ignored the digital camera.
"Companies of the future need to be able to see where the puck is going and reinvent themselves in that direction."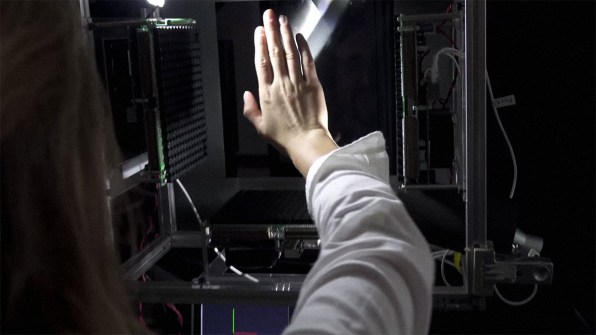 Extrapolating this technology even farther into the future moves to territory solely occupied by extreme science fiction—Avatar, Isaac Asimov's Fantastic Voyage, or The Twilight Zone, depending on your take.
"Imagine putting on a full haptic suit, headgear with audio and visual inputs that plugs your consciousness into a robot in another location, so you can look through the robots eyes and listen through its ear, and move the robot the way you would move," says Diamandis. "It's embodying that robot. As robots become more humanlike, and can be programmed to behave more like specific individuals, it might be possible to occupy numerous robots planted in various locations, and feel and touch, and hear with their sensors."
It gets even crazier. "It's Ubering yourself into that avatar body to be of service to someone," says XPrize CEO Marcus Shingles. "Maybe you could make a super tiny avatar and swallow it and do the surgery from inside someone's body."