Many Americans decided to give peace a chance at the end of 2016.
In response to a discordant political season, lots of people have shown a desire to close out the year in a giving way. Planned Parenthood reported 80,000 new donations three days after the election. The ACLU announced the greatest outpouring of support in its history (even more than after September 11, 2001). New York Cares, a volunteer management nonprofit, and 826 Chicago, part of a nationwide children's literacy initiative, reported noteworthy surges of volunteer signups between November and December. Even Christmas card trends reflected a shift toward goodwill. The card company Minted reported that in the Washington, D.C., area, a design called "Floral Peace," which depicts a peace sign created out of greenery, was the first non-photo holiday card in the history of the company to become a top seller.
Businesses have also found ways of giving back. Patagonia announced that it would give away 100% of its Black Friday online and in-store purchases to environmental defense charities. "In these divisive times, protecting what we all hold in common is more important than ever before," read a company statement. The initiative beat company expectations, raising $10 million instead of the forecasted $2 million.
But companies don't need to be as massive as Patagonia to give back in meaningful ways, both to the country and to employees. This year, managers of businesses of all sizes are finding ways to make this holiday season in particular more meaningful. Here are a few examples.
For Heather Kelly, CEO at the San Francisco public relations firm SSPR, it just didn't feel right sending out the company's usual holiday thank you gift to clients: chocolates. "We're buying these chocolates, we're shipping them all over the world, there's an environmental impact that sucks, and best case scenario: Our contact opens them, sticks them in the company kitchen, and maybe brings it up at a company meeting," she says.
So this year, SSPR sent clients an email stating that in the spirit of the season, the company would make a donation in their name to one of five charities SSPR employees chose, which included The Dave Thomas Foundation for Adoption, the Environmental Defense Center, and a puppy mill rescue. For clients who didn't like this option, the chocolates were still available.
Kelly says her team was excited about this new route, and she received enthusiastic responses from her clients as well. In the first 24 hours alone, the email generated over a 50% open rate, with about 50% of those recipients replying to the email and selecting a charity. Companies that had responded for 20 years with radio silence to the chocolates promptly responded to the email. "Within minutes, I had nearly a dozen emails from clients saying, 'Wow this is so great,'" Kelly says. "It is relationship building and it is doing good."
So far, no clients have requested the chocolates.
This year, Michigan-based M&O Marketing skipped its annual Christmas party. Employees felt it was time to do something bigger that would make a difference while raising company morale. So on November 9, the company began to raise money for Game on Cancer, the official charity of the Detroit Lions.
The collective effort was massive, thanks in part to the creative ways employees got involved in fundraising. Aimee Spencer, director of public relations, held an online contest to name her new dog, pledging a dollar for every vote cast (the pug mix ended up being named Gus). Lexxa Romano, new business annuity case manager, has a cosmetology license and auctioned off haircuts for her coworkers, eventually lining up 17 scheduled "clients" in five days and raising almost $400. "I was pretty busy," she says. The collective effort raised funds and morale: Prior to the challenge, Romano and Spencer, who work in separate departments, rarely interacted. After the challenge, Spencer says, "I got to know Lexxa a lot better. We're all working better as a team."
Compared to the couple of hundred dollars a month the company used to raise for Jean Days, M&O hit its goal of raising $5,000 for Game on Cancer in just one month. That was before company owner Dennis Brown announced that M&O would match all donations. The company ended up raising $11,000 and celebrated at Detroit's Ford Field, where, unlike previous holiday parties, employees' families were welcome.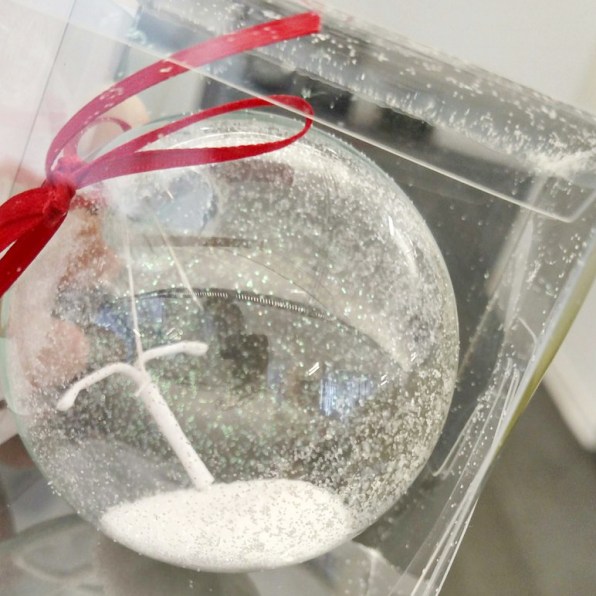 Voodoo Manufacturing, a 3D printing factory in Brooklyn, donated its services to the National Organization for Women by printing 250 plastic IUDs pro bono to be used in Christmas ornaments for NOW's NastyorNice holiday gala.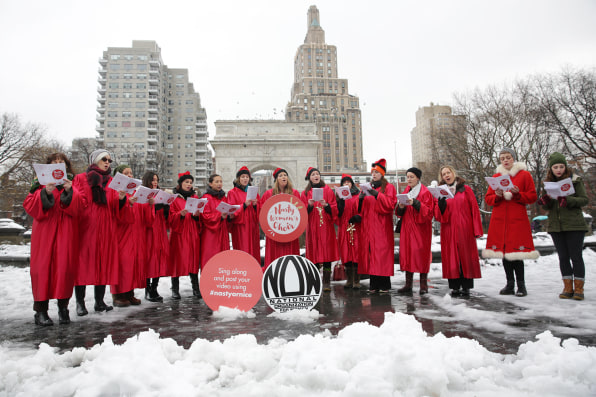 "This is all regarding the recent election and possible changes that are happening to the Affordable Care Act," says company cofounder Jonathan Schwartz. "A lot of people are concerned that after Trump makes changes to it, contraceptives may not be covered by insurance the way they are today." Schwartz also felt this was a way for his (currently) mostly-male company to help out women. "We took this as an opportunity to learn more about IUDs, and to further appreciate what is required of women to use them."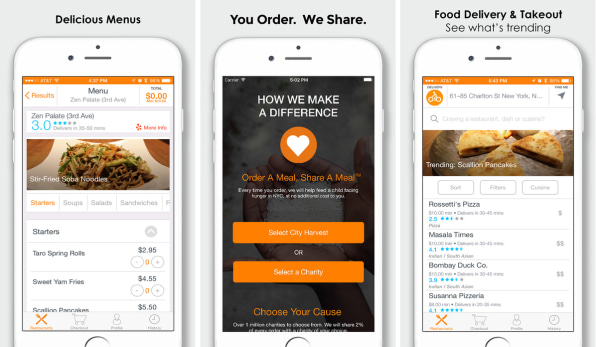 For every order placed on Sharebite, a New York food delivery startup that hopes to rival GrubHub, the company donates a meal to local kids who often go hungry. In December, the company announced the goal of feeding 1 million kids in 2017, pledging to donate five meals per order for the 2016 holiday season instead of the typical one.
Additionally, as Pakistani-Americans, Sharebite founders Mohsin Memon and Ahsen Saber hope that their company's mission—and their faces—serve as a bridge to the rest of their New York City community at a time when reports of Islamophobic hate crimes are on the rise. "Ahsen and I are both Muslim Americans," says Memon. "The best way to fight Islamophobia is continuing to be who we are. Hunger has no religion and no race."