Photography can be a way to connect to the lives of people outside one's own experience. In 2016, Co.Design spoke to photographers who parachuted into subcultures around the world to bring lesser-told stories to light, from the dressing rooms of the Westminster Dog Show to today's most faithful Elvis fans to the eerie costumes at Japanese folklore festivals. After a year ruled by fear and anger, these photo essays underscore one art's key functions in society: to build empathy for people who are different from ourselves.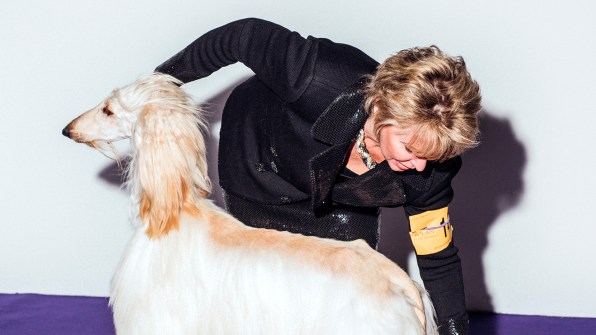 The High-Maintenance Beauty Routines of Westminster Show Dogs
New York-based photographer Cait Oppermann spent two days at the Westminster Dog Show, documenting the hair curlers and blow outs given to dogs large and small. "It's very human what some of the longer haired dogs undergo," Oppermann told Co.Design. Human trainers and groomers were on hand to make sure every hair was in place before the dogs went before the judges and competed for the honor of Best in Show.
Behind the Scenes at the World's Largest Religious Trade Show
The 17th annual Koinè International Exhibition of Church Furnishings, Liturgical Items, and Religious Building Components was held earlier this year, and the Milanese photographer Louis de Belle was there to capture the multitude of rosaries, crosses, and other spiritual paraphrenalia on display. The photographer's favorite? An electronic rosary for people with arthritis. "You just press a button and pray along," De Belle told Co.Design. "Devotional objects and figurines have no limits, especially in Italy."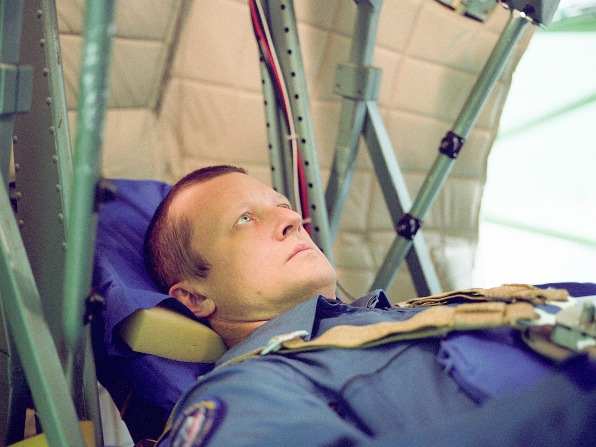 A Glimpse Inside Russia's Secret Cosmonaut Training Centers
In the 1960s, the Soviet Union built two cities around its cosmonaut training centers. Russian photographer Maria Gruzdeva discovered that they've remained remarkably unchanged, and in her photo series Direction-Space!, she documents the lives of today's cosmonauts and their families against a retro-futuristic backdrop. "Being surrounded by previous generations, it's like touching history," she told Co.Design. "They use the same simulators as they did in the 1960s, and people live and work there generation after generation."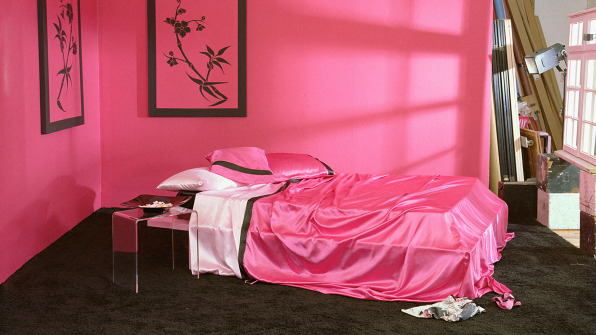 Empty Porn Sets Reveal the Strange World of XXX Interior Design
Jo Broughton's photographs at first appear to be empty classrooms, bedrooms, and hospital rooms. But they're actually vacant porn sets stripped of their performers, a relic of a pre-internet era of pornography and a window into the interior design of sexual fantasy.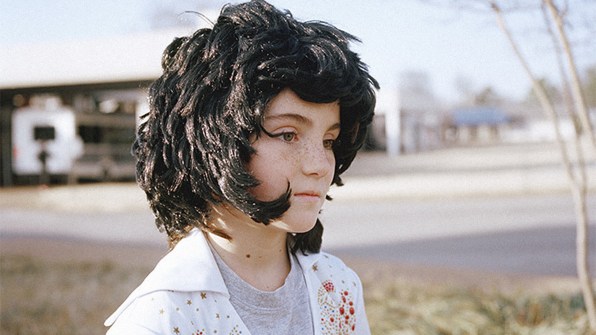 What Today's Rabid Elvis Fans Look Like
The French photographer Clementine Schneidermann visited conventions, costume contests, and private homes' memorabilia collections in order to capture Elvis fandom at its most fervent for her photo series I Called Lisa-Marie. The portraits reveal more than an obsession–loving Elvis is a lifestyle.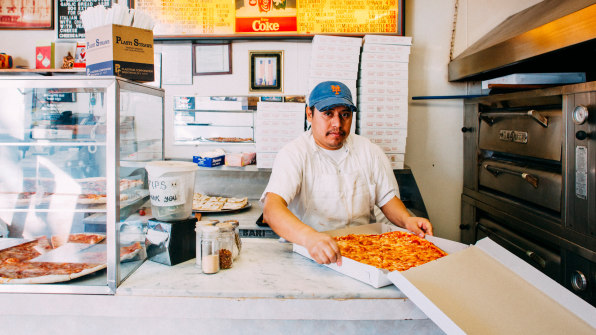 An Ode to New York City's Glorious Old-School Pizza Parlors
Five New Yorkers set out to document one of the staples of New York City's culinary scene: the mom-and-pop pizza shop. Five years later, they had a compendium of the pizzerias' facades, their pizza makers, and their pizza eaters. "Our goal was to document the neighborhood mom-and-pop pizzerias we grew up going to as kids," one of the photographers Gabe Zimmer told Co.Design "We love everything about these places, from the mirrored walls to the characters behind the counter, and we wanted to pay homage to them."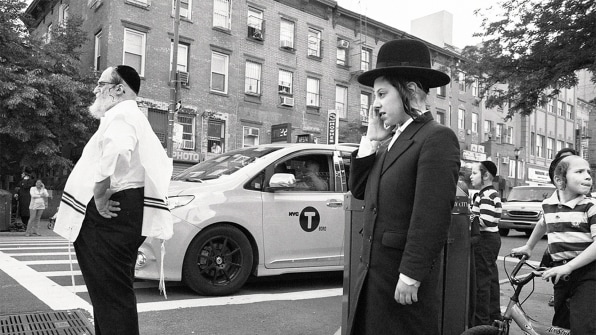 This Brooklyn Neighborhood Has Gone Virtually Unchanged Since World War II
The Brooklyn of today looks nothing like the Brooklyn of 70 years ago–except for in South Williamsburg, which remains an enclave for the Hasidic community. Photographer William Castellana, a native of the neighborhood, started photographing its inhabitants in 2014. "After looking at some of the images, I thought there's a wonderful story here brimming with life and tradition, and that really piqued my interest," Castellana told Co.Design. "The photos are really just about the everyday happenings on the street and the humanity that can be found there."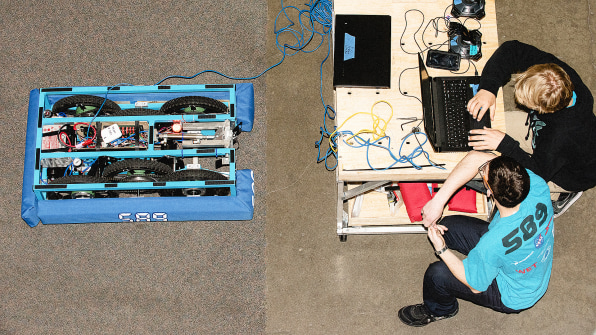 Behind the Scenes at NASA's High School Robotics Competition
The NASA-sponsored FIRST Robotics Competition brings high school students from the U.S. and South America together to pit homemade robots against each other–and the L.A.-based photographer Christopher Baliwas was court-side, documenting the aspiring teenage engineers' creations, and their awkwardness.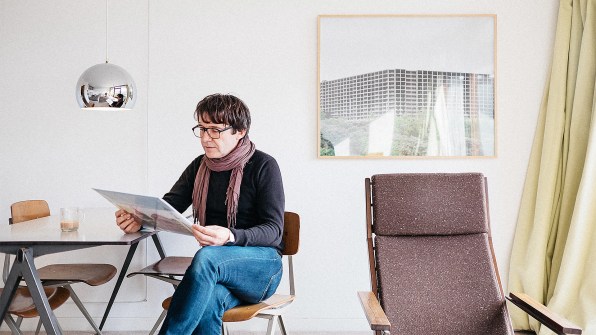 Portraits of the People Who Live In (and Love) Brutalism
Inside the walls of the dystopian-looking Barbican, London's best-known paeon to Brutalist architecture, things don't look nearly so dire. Photographer Anton Rodriguez, who has lived in the building for the past four years, decided to show his home's human side by photographing portraits of individuals and families who live there. He found that many of them had been there for years because they love the building so much.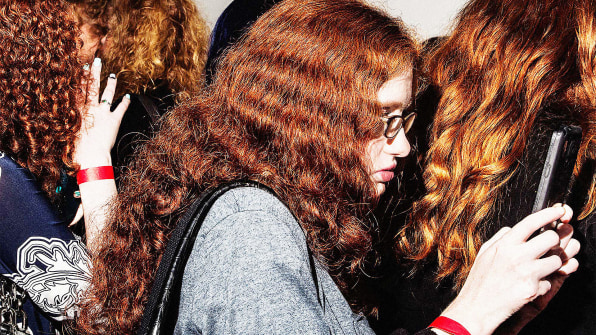 The Internet's Niche Subcultures IRL
Photographer Amy Lombard has spent the last three years documenting meetings–of pug enthusiasts, scrapbookers, paranormal researchers, and Pokémon fans. Her photographs of everyday social groups prove that the internet hasn't isolated us; instead, it's allowed communities of passionate, like-minded people to find each other. "When I went into the project, I was hoping to really map out all the interests that make up our larger culture," Lombard told Co.Design. "The more I tried to do it, I realized it was impossible."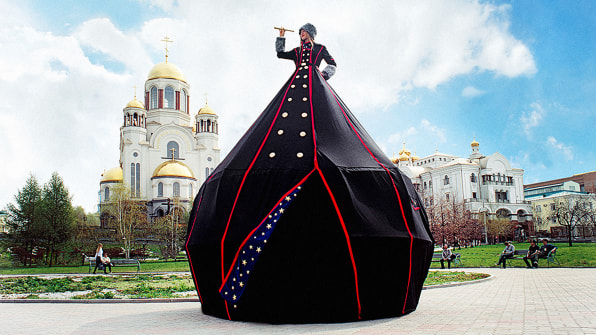 The Bizarre Wearable Architecture of the Tented Ladies
Robin Lasser and Adrienne Pao's photo project Dress Tent imagines women wearing dresses so large they double as tents. The two artists have created numerous installations, including a camouflage-bedecked dress tent and a greenhouse-inspired dress tent. "I would love if people came away with a sense of wonder and inspiration," Lasser told Co.Design. "I hope people came away thinking about their own bodies in relation to place, and their own sense of identity and social justice."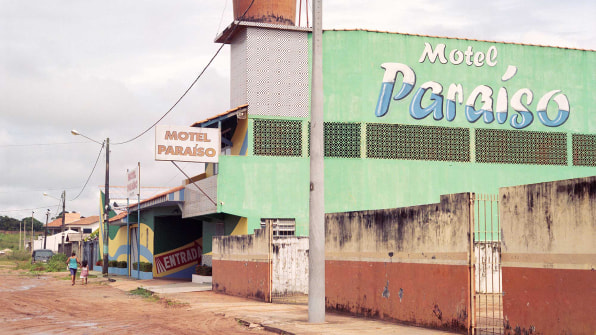 The Delightfully Campy "Love Hotels" of Brazil
In a culture where living at home until marriage is common, the Brazilian "love hotel" is a common sight. Dutch art director Vera van de Sandt and photographer Jur Oster's photo book Love Land Stop Time depicts these rent-by-the-hour hotels in all their cheesy opulence. "Most people found it very funny that we were interested in this specific topic, because for them a visit to a love motel is almost as normal as visiting a supermarket," van de Sandt told Co.Design. "In general, people have little privacy, so love motels are mostly cheap, sheltered places where couples can relax and be together. Besides that, many couples find motels, with their jacuzzis and big flat-screen televisions, exciting and fun."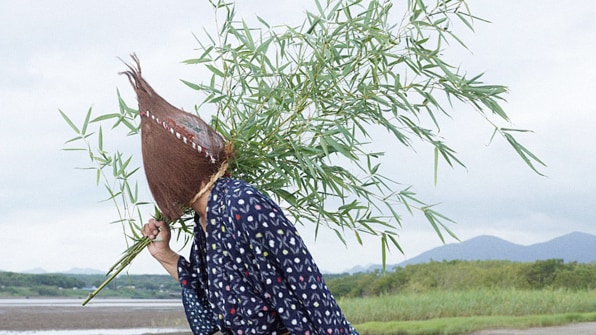 Portraits of the Afterlife: The Eerie Costumes of Japan's Folklore Festivals
In Japan, yokai are spirits of legend and folklore that are supposed to scare children into behaving–and they make great costumes for local festivals. French photographer Charles Fréger depicts these elaborate straw costumes in his series Yokainoshima. "I'm not an ethnographer, but I take photographs of the traditions around the world because I feel connected to the customs," Fréger told Co.Design. "I feel as though my work explores the contrast between life and the city and these rural communities, which continue to keep the old traditions alive, even if most of us are not aware of it."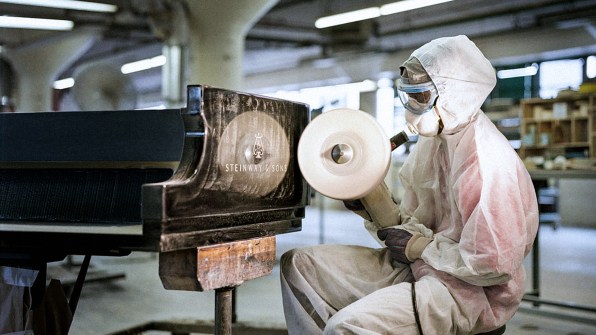 The World's Most Famous Piano Factory Is in Queens, New York
Photographer Christopher Payne's book Making Steinway takes you inside the piano factory in Queens, New York, and follows the journey of a single instrument. Vivid images reveal the complex woodworking, engineering, and painting that go into making the famous pianos the envy of any musician.