Vikram Gandhi doesn't sleep much. That's good, because you can't make a movie like Barry if you do–or, at least, you can't get a movie that was still in casting in March out to audiences around the world by December if your top priority is a good night's sleep.
Gandhi (whose day job includes making documentaries for Vice) and co-writer Adam Mansbach (who wrote the children's book parody Go The Fuck To Sleep) only finished the script in October of 2015. They quickly took it to producers Black Bear Pictures and began prepping in January. By March, they had the lead for their film that tells the story of a 20-year-old Barack Obama's first year in New York at Columbia University–newcomer Devon Terrell–as well as the characters who would flesh out Barry's world. Anya Taylor-Joy (The Witch) came onboard as Barry's girlfriend, Charlotte; Ellar Coltrane (Boyhood) signed on to play his roommate; Jason Mitchell (Straight Outta Compton) as a classmate; Ashley Judd as Obama's mom. It was an exciting project, and one that needed to reach audiences no later than December–while Obama was still in office–to remain as relevant as Gandhi wanted it to be. So he skipped sleep, finished the film in August, and took it to the Toronto International Film Festival in September, and reached a partnership with Netflix that would get it to audiences with a month left in his presidency. Gandhi was assured that Barry would be relevant–and then Donald Trump won the election.
"Even just watching the trailer on November 9, I got chills, because I realized how relevant all the scenes in this movie are, and how important this movie has become because of the landscape we live in," Gandhi says. Barry is a personal story, drawn largely from the search for identity Obama explored in his 1995 memoir, Dreams From My Father. Until after the election, though, he didn't know that a film that explores what it means to be a mixed-race American in a hostile environment would on the meaning that it has after the election of Donald Trump.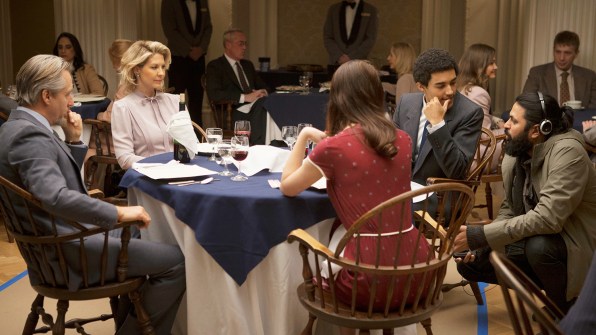 "I wasn't interested in making a movie about the president, or a political movie," Gandhi says. "I was interested in telling a story about race in America, and a personal story about a coming-of-age protagonist that we don't usually see in the movies–a mixed race kid who doesn't have a specific identity, which is who I think Barry was at that time. But over the last month, in a post-election America, a lot of the themes that are in this movie that were personal struggles about identity in this one character, all of those things have become and now are deeply politicized. So the issue of what it means to be American in a country whose rhetoric is now one of white nationalism becomes a deeply political message."
Barry may have taken on political meaning, but it's not a movie about politics. In fact, it's fairly steadfast in avoiding that. If Southside With You–the other movie to come out in 2016 about a young Obama–was Before Sunrise with Barack and Michelle, Barry is like a cross between a Star Wars prequel and Richard Linklater's Everybody Wants Some!!, where a young man going away to college in the early '80s meets a cast of colorful characters as he attempts to find himself.
Bringing up the Star Wars prequels to a filmmaker as a direct point of comparison is a little uncomfortable, but Gandhi seems to understand the analogy, and he has his own take on it that's not too dissimilar.
"This is, in a weird way, a superhero origin story," he says. "When you think about superheroes, what every character has is a deep secret that alienates them from the world and makes their life difficult, and they have to make a choice: are they going to go and fix the world or go into isolation? And they struggle with that their whole life. And so in a lot of ways, this is like the creation myth of a superhero. For Barack Obama, the alienation of coming from such a diverse background, and holding in torments of figuring out where he belongs, and the secret is not knowing his father. In his memoir, and in memoirs of other people who knew him at that period, he talks about living like a monk, and isolating himself a lot from regular campus life. So there's a lot of similarities between the way a superhero is portrayed in his origin story and the way that he's portrayed here. We just don't see the epic proportions."
Barry doesn't have epic proportions in it. Part of the appeal of the film is that it'd work as a coming-of-age story even if we didn't know that Barry was going to go on to become Barack, and that Barack would go on to become the 44th president of the United States. The film eschews the sort of signposting that similar movies might have taken (there's a scene in Southside With You where Obama gives an impromptu inspiring speech to a crowd at a black church). When he talks politics, he's mostly skeptical or uninterested; he talks Ronald Reagan and Jesse Jackson with his classmates, and watches New York Mayor Ed Koch debate on television with Charlotte, but there are no straight lines drawn from the experiences of Obama at Columbia to the life he'd end up living.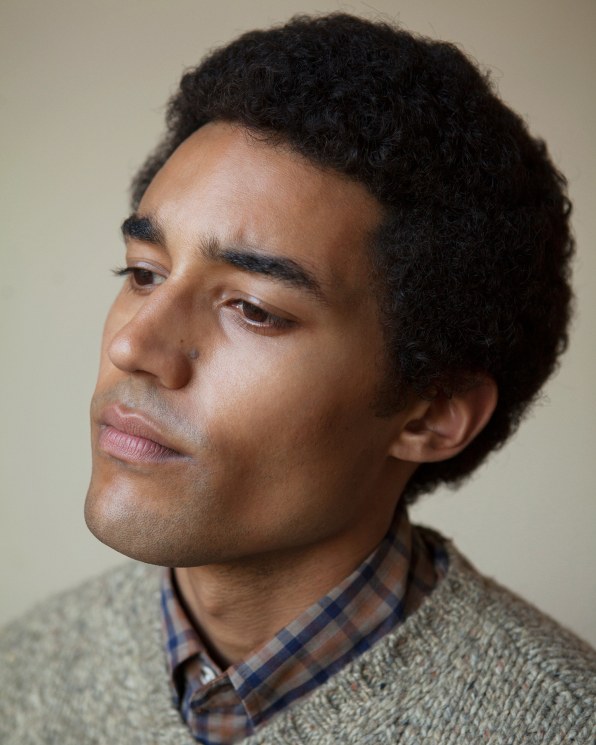 That was important to Gandhi, and it's something he remained true to by focusing on capturing the emotional core of Dreams From My Father and the other stories about Obama at that point in his life.
"Most of the information is taken from things I've read and researched, articles, podcasts. He doesn't really talk about his girlfriends at the time, but there are interviews with people who knew him, so we took all of that. But one thing I really didn't want to do was say, 'Let me figure out who that person is, and their impact on Barack Obama, so we can recreate a causality of how he became president.' That was not of interest to me," Gandhi says. "Really, what I was looking for is the emotional heart of what he was going through. There's a bit of just using common sense and trying to figure that out. My job was to really empathize with Barry through everything I knew about him, and construct that from the inside out."
To that end, Gandhi didn't worry too much about making sure that each character in Barry's life matched up one-for-one with a specific person Obama knew at Columbia. "The secondary characters around him are all very much inspired by real people," he says. "But I just wasn't trying to say one thing or another about who those people were. Charlotte represents a couple of women that he dated in college. The experiences represent the things that he spoke about experiencing, but I didn't want to go down the road and say, 'Well, he dated this one girl, and she told him this, and then he got this idea in his head that one day…' And I think our natural tendency is to go there. So I really resisted that and just try to tell the story as true to what he's going through."
That's an important choice to make in telling the story of someone who means as much to America as Barack Obama does. Gandhi might not have expected it at the time he started work on Barry–few people did, anyway–but the film is likely to be a part of how people understand Obama, and it's coming at a time when his legacy is in question after the events of early November. But every political story is ultimately a personal story, and understanding Obama as a person, and the way that his early experiences shaped that person, tells us more about the political moment that made Obama possible–and, perhaps, about the moment that leaves his legacy a question–more than a story about the inspiring Senate campaign of 2004 or historic presidential run of 2008 could.
"Barack Obama is the first black president, right? That's been spoken of. That's how he'll be remembered. But the story is so much more complicated than black and white. It is just deeply unique and very American," Gandhi says. "He's from a mixed-race background. He grew up in Hawaii and Indonesia. He never really knew his father. His mother's from Kansas. He moved to New York in 1981–the most violent year in New York history–and lives on a Dominican / Puerto Rican block and goes to an Ivy League university only blocks away from one of the centers of black America, which is Harlem. Inevitably, he's thrust into this situation, exposed to even more diversity and more opportunities and more directions that he could go–and he chooses after this period of time to become a community organizer. So the circumstances of who Barack Obama is, and his upbringing, is stranger than fiction. And in a weird way, this incredibly unique background makes him not isolated–there was a period of time where he was isolated, but it makes him a universal figure, and it fills him with a universality. And it's just fascinating that that's the case."