Hidden Figures is a frustrating movie–not at all because of the plot or actors, but because it's a reminder of how easily such a phenomenal (and true) story could fall through the cracks.
Adapted from Margot Lee Shetterly's book of the same name, Hidden Figures tells the story of three black female mathematicians working at NASA in the thick of the Space Race with Russia. What Katherine Johnson (Taraji P. Henson), Dorothy Vaughan (Octavia Spencer), and Mary Jackson (Janelle Monáe) accomplished during their time at NASA would be considered noteworthy achievements by any standard. However, when you put their successes in the context of living in 1960s Virginia, it becomes all the more incredible.
As inspirational as a story may be, its salability in Hollywood is another matter entirely for some producers. In this case, would audiences at large really gravitate toward a movie about black women doing math in the '60s? Hidden Figures producer Donna Gigliotti thinks yes.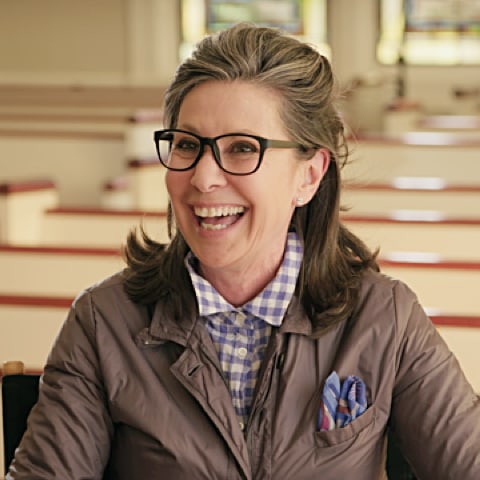 "The truth is that it was sitting out there hiding in plain sight–there's no question about this," says Gigliotti, whose producing credits also including Academy Award-winning films Shakespeare in Love and Silver Linings Playbook. "This is the great thing about being independent with funds available to option material and commission screenplays–I could take a leap like this. Every studio in the world, it was on their book reports. They weren't leaping up and down to do this. That's what independent producers can do is look around the corner and say here's something that's really interesting and nobody else is paying attention."
Gigliotti knew her gut instincts were on the right track when Pharrell Williams and Octavia Spencer became adamant proponents of the project.
During a general meeting with Mimi Valdes, the chief creative officer of Williams's I Am Other label and production company, Gigliotti offhandedly mentioned that she was working on this film called Hidden Figures. Valdes instantly assured her that Williams, in some way, shape, or form, would do anything to be a part of the movie.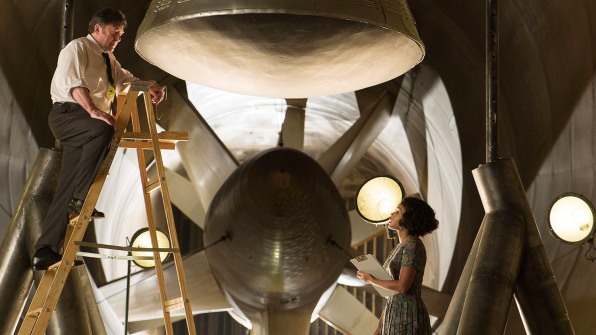 "I have been around the movie business for a long time, so when people say stuff like that, you think, oh, yeah, sure," Gigliotti says. "[Valdes] said 'he's obsessed with space, he's a big proponent of STEM initiatives, he grew up 10 miles from where this actually happened in Virginia, and he loves women, so I'm just telling you, you better be prepared.'"
No more than an hour after their meeting and Williams, who is now a co-producer and co-composer for Hidden Figures, was on the line for Gigliotti to tell her exactly what Valdes stated at the beginning.
With Spencer, Gigliotti met with her after she read the script, even though at the time there was no director attached.
"She said to me, 'I'm not sure which role I want to play in here because they're all so wonderful.' When an actor says that to you, it really puts the wind in your sails because you think, I'm many things but an actor isn't one of them–they think in a very particular way," Gigliotti says. "That endorsement was encouraging to have from creative people like that, saying you're onto something special here."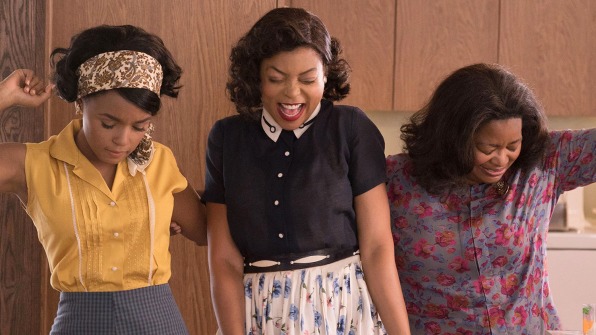 Gigliotti eventually found a director in Theodore Melfi who apparently loved the script so much he pulled himself out of the running to be the next director for the Spider-Man reboot to helm Hidden Figures.
"At that point you think to yourself, well, this is very interesting because now I have a group of people who are all telling me the same thing. And honestly at that point it went to studios who wanted to make the movie, finance the movie, greenlight the movie–that was across the board," Gigliotti says. "Sometimes it happens where you've touched something in the zeitgeist, and that's what you're responding to when you see the movie. You say, wow, this is great because it touches people in ways that are meaningful to them."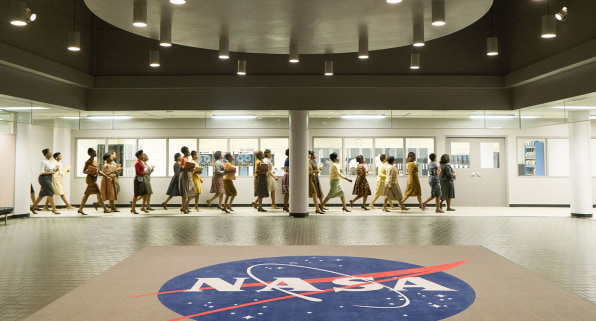 Hidden Figures's journey from an obscure blip on a literary scout's list to a possible Oscar contender underscores that persistent feeling that there are ample stories led by women, women of color no less, that are worth telling–they only need a producer willing to take that leap.
"Studios are owned by big corporations. Big corporations are about the bottom line. When you look at the box office results and see Rogue One did $155 million over the weekend, why wouldn't you go and chase those kinds of numbers?" Gigliotti says. "Occasionally you can say, let me show you there is a story out here that I think has validity and integrity and it has an audience. I am down on my knees praying that [Hidden Figures] will do enormous business because it's entertaining and empowering at the same time. But the real truth of it is that I'd like to prove that women can power a movie to great success, that African-Americans can power a movie to great success. You don't have to keep making movies for white boys."