Madrid this year began spending millions to expand its parks, but soon just about every unused space will be covered in plants. It's a move to help the Spanish capital adapt to the effects of climate change. Greenery soaks up rainwater, serves as a natural insulation for buildings, and even reduces the urban heat island effect. Elsewhere, Singapore and New York City are experimenting with built-in greenery and living walls.
Big building projects are great, but there's also an enormous need to think smaller. In the U.S., more than 500,000 people are homeless, and a quarter of those are children. The solution? Give homeless people a home (obviously). The good news is that startups and established organizations in the U.S. are working toward that goal.
The city of Seattle, where homelessness has long been a crisis, is testing a tiny house village on a plot where a single-family house used to sit. Of course, 14 tiny homes isn't nearly enough to give the thousands in King County a roof over their head, but it's a start.
The Bay Area (which is home to a zero net energy homeless shelter), too, is turning to the tiny house movement to deal with its own challenge. "On any given night during the year, there are about 1,400 homeless people who need shelter in Oakland," says city council member Abel Guillen, who's experimenting with flat-pack houses as a quick and affordable response (in addition to acquiring around 17,000 new affordable housing units over the next eight years).
And houses for the homeless weren't the only inspiring innovation we say this year: In Panama, Robert Bezeau and his team of volunteers have collected more than a million bottles off the island chain's beaches, which have found new life as walls and roofs (later covered in concrete) for a village project in the middle of the jungle.
"It's a crazy idea," he says. "I admit it's a crazy idea. But what is crazy? What is right, what is wrong? It depends how you see things. I see things different."
Bring on 2017, the year we build a better world.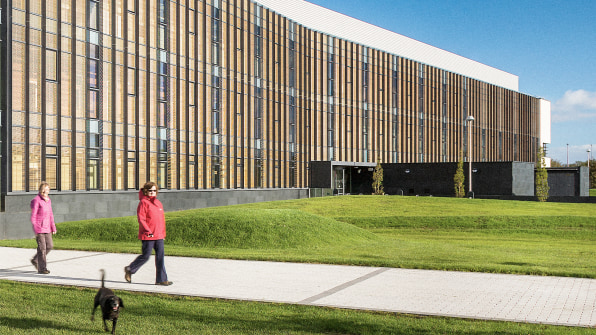 1: These Are The 10 Best Sustainable Buildings Of 2016
From labs to museums to libraries, these buildings all save enormous amounts of energy and water—and are better to work in, too.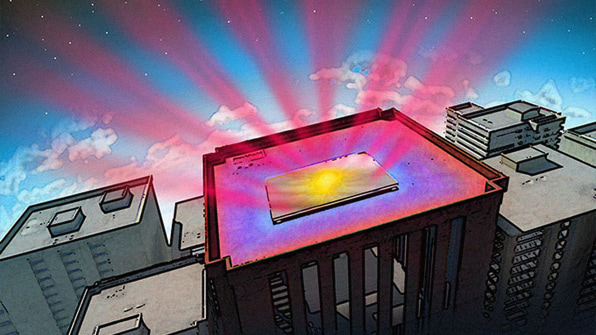 2: This Incredible Building Material Shoots Heat Into Space (So Buildings Need Less AC)
What if—instead of keeping our buildings cool from the inside—the heat just bounced off them back to where it came from?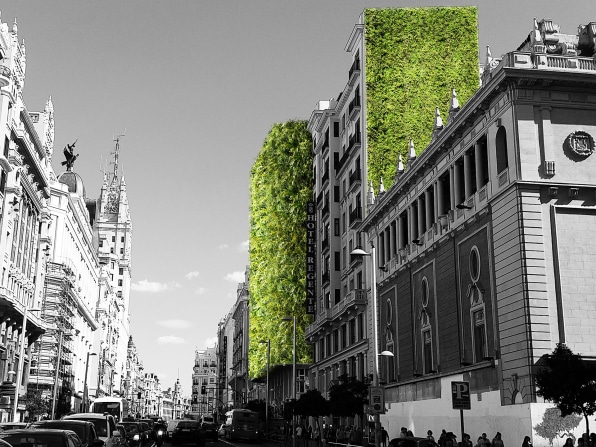 3: Madrid Is Covering Itself In Plants To Help Fight Rising Temperatures
Vacant lots, city squares, a former highway, and even regular city streets are going to be filled up with trees and plants—everywhere you look.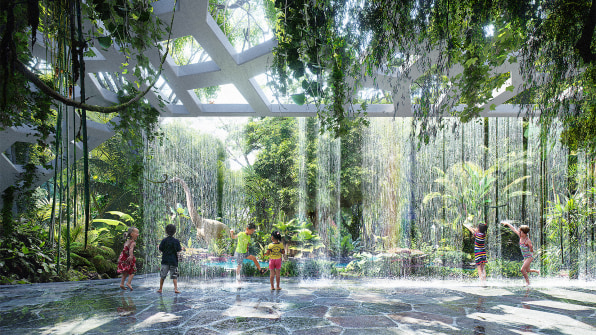 4: The World's Youngest Rainforest Is Growing In Dubai
What's the latest surprise to sprout from the desert in the Emirates? A tropical climate.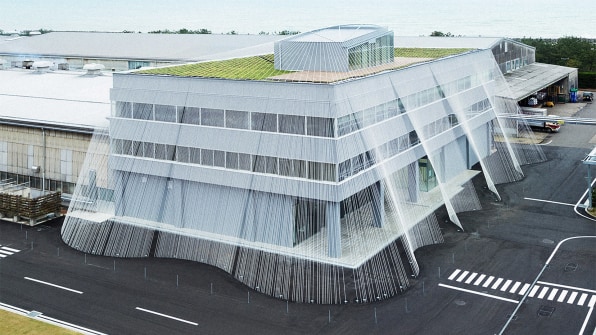 5: This Quake-Proof Japanese Building Uses A Net Of Rods To Prevent Shaking
A new building reinforcement method is as visually interesting as it is practical.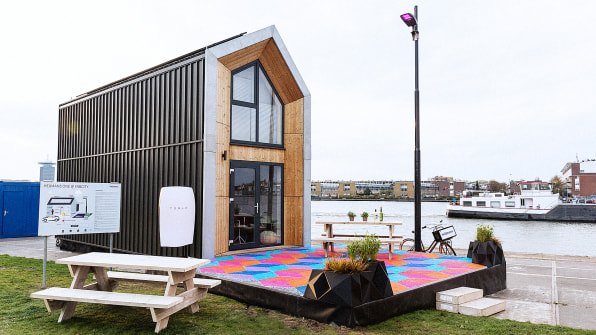 6: I Tried Living In This Tiny House On A Vacant Lot In Amsterdam
The Heijmans One might be the solution to housing crunches in cities. As long as you don't mind a little crunched housing.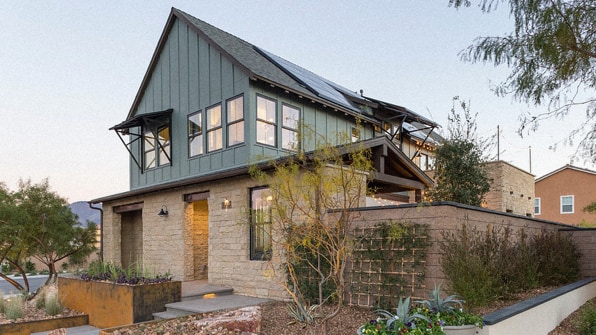 7: Is This The House That Will Turn Millennials Into Homeowners?
Millennials are having a hard time entering the real estate market (because the generations before them destroyed it). This affordable, sustainable house is trying to change that.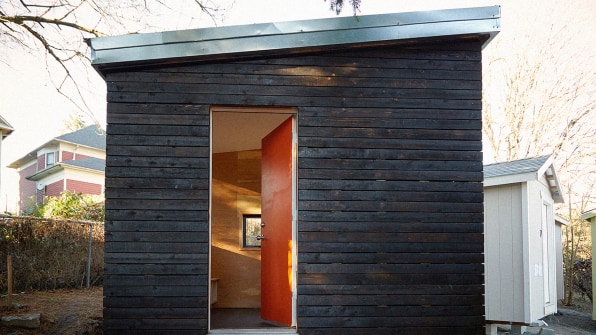 8: This Village Of Tiny Houses Is Giving Seattle's Homeless A Place To Live
The best way to stop homelessness is to give them housing. In a city with limited space, you have to get creative.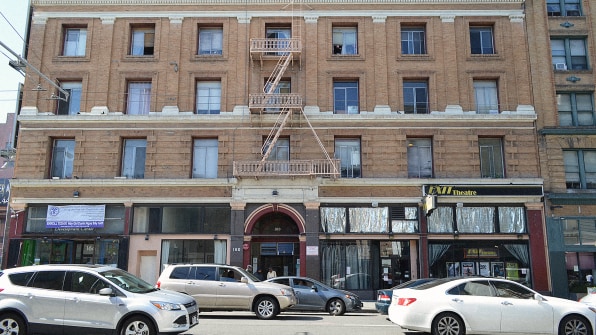 9: An SRO In San Francisco's Tenderloin Is Getting A $3 Million Zero Net Energy Redesign
The William Penn Hotel, built in 1907, could prove a model for how to make affordable housing sustainable and more pleasant for residents.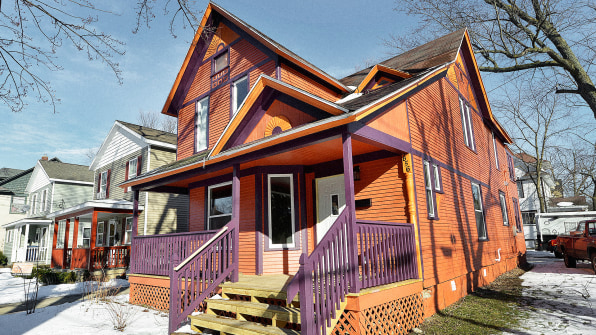 10: In Grand Rapids, This Nonprofit Buys Abandoned Houses For The Homeless
For Well House, the model is simple: give people a decent place to live and the rest will follow.
11: Meet The Man Building A Plastic Bottle Village In Panama
One house = 20,000 bottles removed from littering the beach.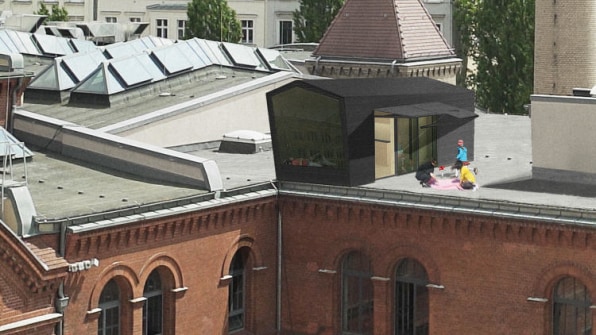 12: Can These Rooftop Cabins Solve Urban Apartment Shortages?
Cabin Spacey wants to convert the tops of Berlin's buildings into a new source of housing.