If one thing spoke to the complicated contrasts of this year, it's our story about the Rural Studio's $20K House project, created to be a well-designed place to live for a price people can afford. The response was enormous: People are desperate for solutions to stagnating wages and shrinking safety nets, and the idea of a comfortable home they could afford perhaps seemed like a glimmer of a dying American dream. Same with the response to this house, designed specifically to get millennials into the housing market they mostly cannot afford to enter.
Before the idea of "economic anxiety" became a joke about Trump voters, you could see it in stories like this photo essay on a town ravaged by the opioid epidemic, or in the now infamous video of Carrier employees losing their jobs, which–before it was an anti-trade political football–was simply another example of corporate greed run rampant.
In the spring, we said the solution to create a more equitable society was what we called a post-work economy, with a basic income, redistributive taxes, and strong protections for workers and the environment. The only way to deal with stagnating wages, rampant income inequality, and the increase in automation was a radical rethinking of our entire capitalist system:
"It's likely that many people will recoil from the ideas of post-capitalism because capitalism is such a normative part of life in America and in much of the advanced world. Most of us here, left and right, believe in the idea of free markets, because we've been told that is what allows the economy to grow, and how people should be: free in our interactions. The fact is that capitalism—with its tendency to income inequality, information monopolies, and financial power—is running out of steam. It's time to start thinking about something new."
Instead, we're about to enter an era of hyper-capitalism, where worker protections are thrown out and income inequality is enabled at the highest levels of government. But while there may still be a little more steam than we would like, the steam will still run out–and instead of having a new system in place, we may just be woefully unready.
To contrast that with some better news, there are the constant innovations and ideas from cities and companies that stand in contrast to the directions of national politics. There is ReGen, an amazing, future-looking, fully closed-loop neighborhood outside of Amsterdam. It grows its own food and powers itself. It's a model for a future, sustainable community. Madrid is covering the entire city in trees to help clean the air and increase quality of life. A genius project in India is trying to stop car crashes by slowing down drivers with optical illusions. You can sign a lease to live in apartments around the world.
Here's to 2017, where hopefully many more of these kind of projects continue to bloom, and everyone will finally get a $20,000 house.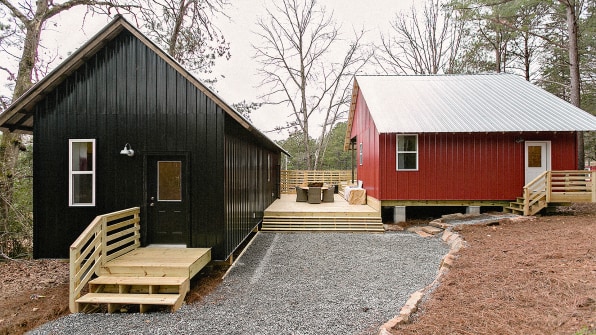 1. This House Costs Just $20,000—But It's Nicer Than Yours
Rural Studio's $20K House has such innovative design that it's changing the entire housing system—from mortgages to zoning laws.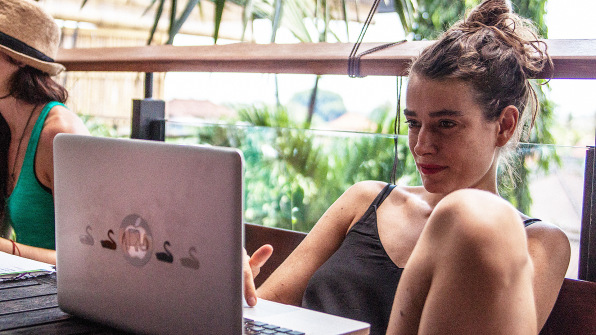 2. Instead Of Renting An Apartment, Sign A Lease That Lets You Live Around The World
Roam provides short-term apartments with a communal feel, for today's digital work-from-anywhere nomad.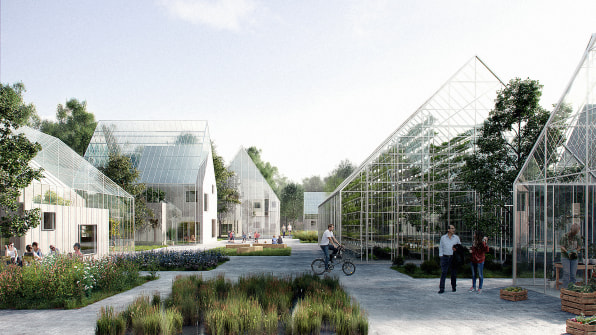 3. This New Neighborhood Will Grow Its Own Food, Power Itself, And Handle Its Own Waste
ReGen Village, outside of Amsterdam, doesn't need a grid or food systems. It's a model for a future, fully closed-loop settlement.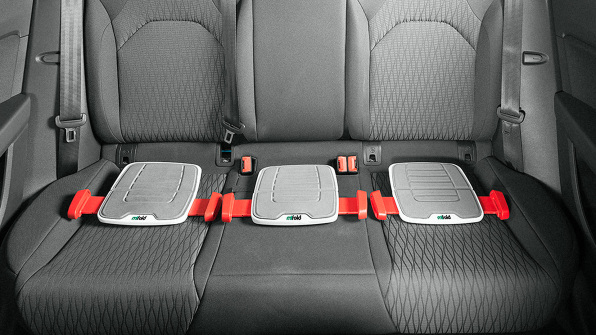 4. This Smart Kids Car Seat Solves All Your Annoying Car Seat Problems
Cheap, light, and small, the Mifold also changes how the car seat operates, to make it easier to use.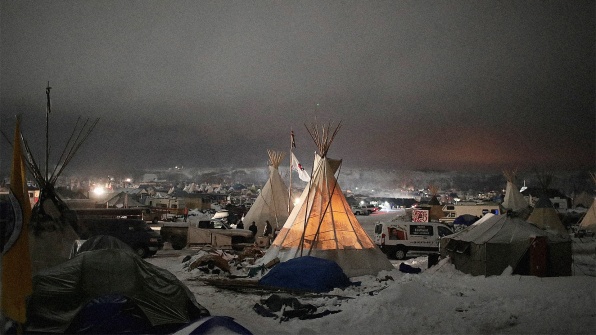 5. While Eyes Were On Standing Rock, The Dakota Pipeline Was Being Drilled Under Another Water Source
While the pipeline may have been halted in North Dakota, construction workers just finished drilling under the Des Moines River, which supplies the water for half a million people in Iowa.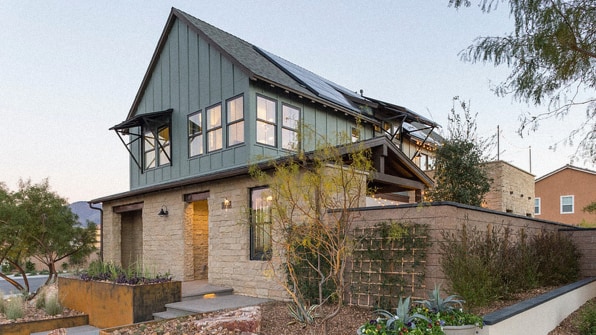 6. Is This The House That Will Turn Millennials Into Homeowners?
Millennials are having a hard time entering the real estate market (because the generations before them destroyed it). This affordable, sustainable house is trying to change that.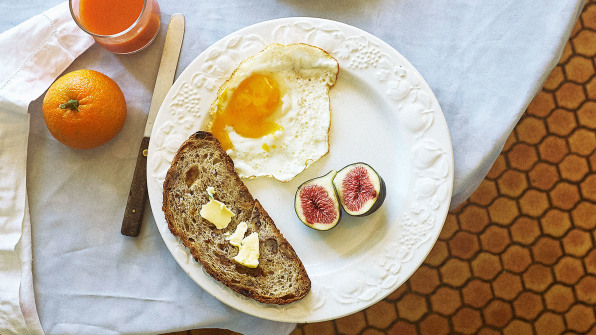 7. Want To Lose Weight? Eat Like These People: More Fiber, More Fat
MyFitnessPal sifted through 4.6 million users to find the ones who lost the most weight, and then compared their diets to the rest of us.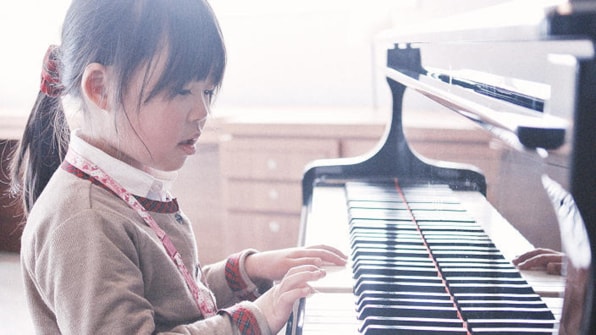 8. The Secret To Learning New Skills Twice As Fast
The key is not only lots of practice—but lots of varied types of practice.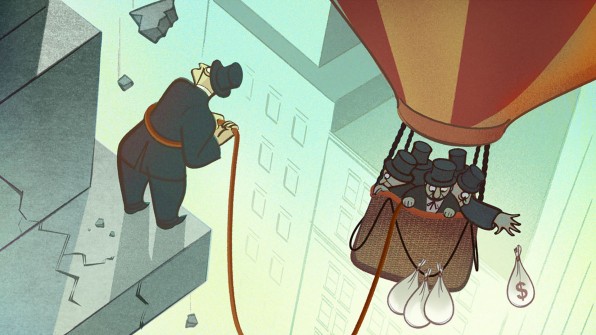 9. Welcome To The Post-Work Economy
For the future economy to work, we need to get rid of our unhealthy fixation on what work and jobs mean to our self-worth.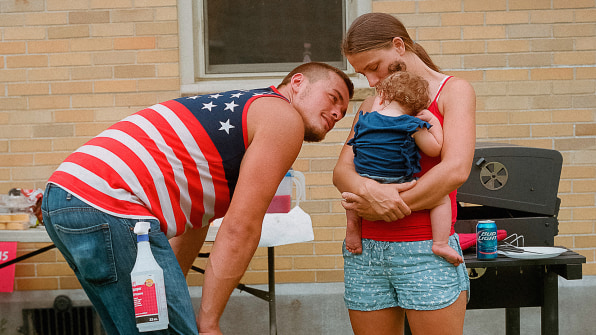 10. Witness Life In A Small Town At The Center Of The American Opiate Epidemic
These photos document life in Portsmouth, Ohio, after the factory shut down. First came the pills. And then the heroin.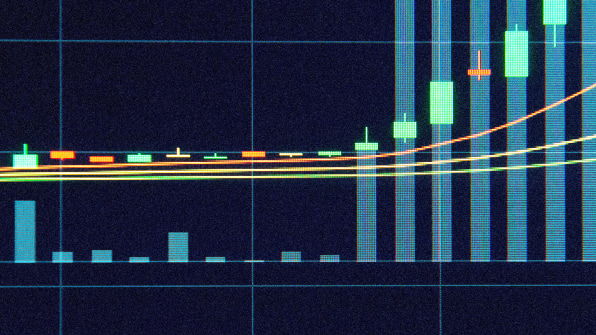 11. All The Money In The World, In A Single Chart
A million dollars isn't cool. 1.2 quadrillion dollars is cool. (In other words, you might want to get into derivatives.)
12. Watch 1,400 Workers Lose Their Jobs At Once—Because Their Jobs Are Going To Mexico
The global economy hits home, and it's not pretty.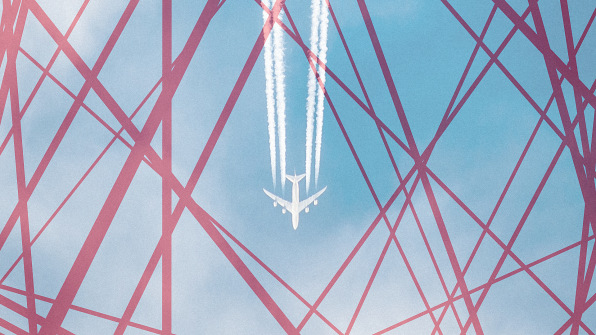 13. Social Network Algorithms Are Distorting Reality By Boosting Conspiracy Theories
Talk of Facebook's anticonservative stance is in the news, but the issue of what news social networks choose to show us is much broader than that. Just ask the anti-vaxxers.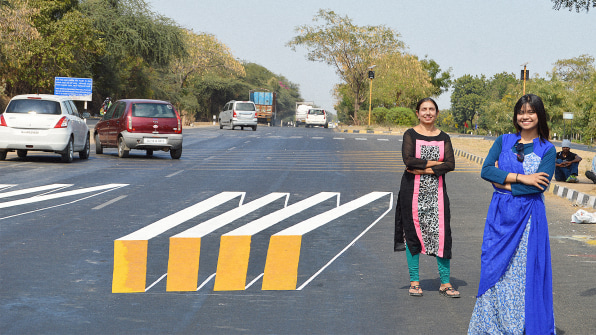 14. These Optical Illusions Make Drivers Slow Down For Crosswalks
Is that a crosswalk or a roadblock?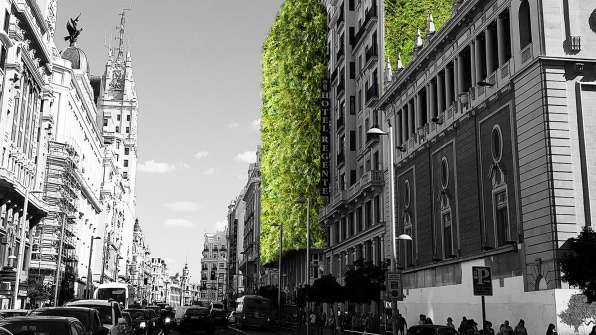 15. Madrid Is Covering Itself In Plants To Help Fight Rising Temperatures
Vacant lots, city squares, a former highway, and even regular city streets are going to be filled up with trees and plants—everywhere you look.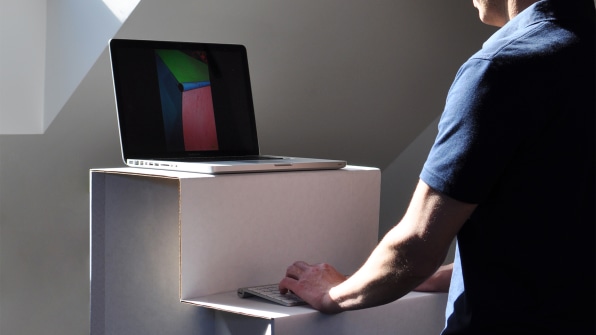 16. This $25 Cardboard Sit-Stand Desk Means You No Longer Have An Excuse To Sit
The Oristand is the latest cheap device that lets you stand or sit with minimal fuss.