There is so much to see at the Martin Scorsese exhibition at the Museum of the Moving Image. A few highlights: The boxing gloves and belt that Robert De Niro wore when he played Jake LaMotta in Raging Bull, a letter Jean Luc Godard wrote to Scorsese and the dining room table and chairs at which Scorsese's parents Catherine and Charles sat and talked about their lives as immigrants in their son's 1974 documentary Italianamerican.
But the most fascinating item on display—at least in my opinion—is a storyboard that the director created when he was just 11 years old. It lays out in great detail—and vibrant color—his vision for The Eternal City, an epic film about royalty in ancient Rome starring the likes of Richard Burton and Alec Guinness.
The young Scorsese had a brilliant imagination and was full of ambition, and when you look at this storyboard hanging on the wall in a museum surrounded by memorabilia from the real films that he would grow up to direct—films like Taxi Driver, After Hours, The King of Comedy, GoodFellas, The Aviator, and The Departed—you can't help but be happy for and proud of the boy who so clearly and prophetically envisioned himself making great movies.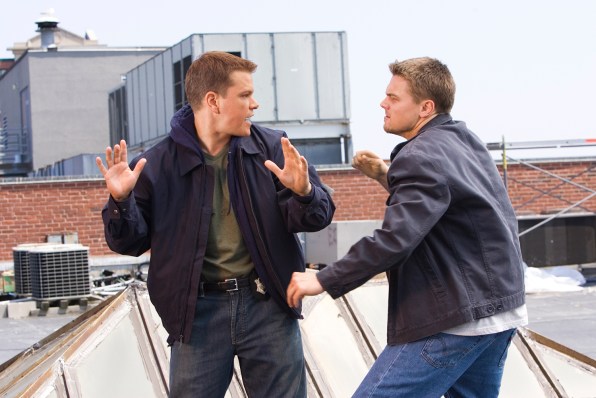 Scorsese isn't merely a director, of course. He is a legend, one of the most influential filmmakers of all time, which makes it surprising to learn that Martin Scorsese—as the exhibition now on display at the Museum of the Moving Image in Astoria, Queens through April 23 is simply called—is actually the first major museum exhibition focused on the director and his work.
It didn't originate in the United States as you might expect but in Germany, where it was first staged at Berlin's Deutsche Kinemathek—Museum für Film und Fernsehen. From there, the exhibit traveled to museums in Italy, France, Australia and Belgium before arriving in New York City, Scorsese's hometown.
Curators Kristina Jaspers and Nils Warnecke of Deutsche Kinemathek asked the director if he would approve of them mounting an exhibition of his work about five years ago. He didn't say yes right away. "He needed a lot of time to think about the idea that there would be an exhibition about him," Jaspers says, noting, "and we were very glad that he agreed."
The director placed only one limitation on the curators, according to Warnecke—he didn't want the exhibition to present a linear biographical narrative. And that was fine with Jaspers and Warnecke given that Scorsese's career story is one that is still in the process of playing out. In fact, his latest film, Silence, which casts Andrew Garfield and Adam Driver as 17th century Portuguese Jesuits, who go to Japan to find a master priest (played by Liam Neeson) gone missing, recently premiered at The Vatican and opens in theaters on December 23. "He is here, and he lives, and he is, I think, more creative and busy than he was ever before," Warnecke says.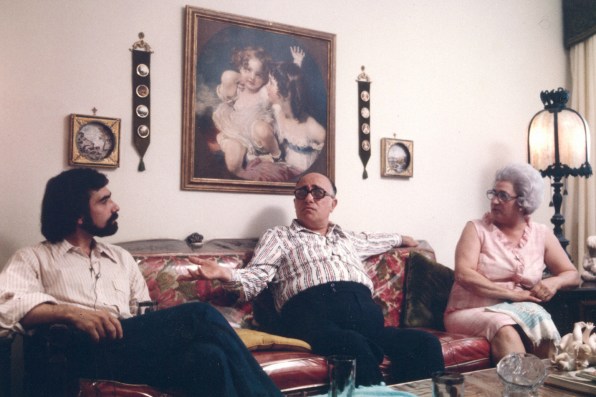 So rather than go with a straightforward biographical tour, Jaspers and Warnecke have created an exhibit divided into categories through which they examine what inspires Scorsese to tell stories and the recurring themes present in his work. A section titled "Brothers," for example, looks at how the idea of brotherhood—Scorsese's brother Frank is six years older than him and always looked out for his younger sibling—repeatedly surfaces in films ranging from Raging Bull to GoodFellas. "It's very typical Scorsese," Jaspers says, noting that the brothers in his movies aren't always blood brothers—sometimes they are men who are bonded through friendship or circumstances.
The influence his upbringing as a Catholic has had on Scorsese's filmmaking is evident in the "Lonely Heroes" section of the exhibition, which focuses on the conflicted protagonists in films ranging from The Last Temptation of Christ to Taxi Driver and shows how the characters in Scorsese's films grapple with sin and work toward redemption.
An area of the exhibition dubbed "New York" looks at the role the city where Scorsese was raised—he spent the first eight years of his life in Corona, Queens, before his parents moved to the family to Manhattan's Little Italy—plays in his work. It is the setting for films like Taxi Driver and After Hours, but as Warnecke points out, Scorsese has never been one to dazzle filmgoers with scenic shots of the New York City skyline. "He always dives deep into the streets, the apartments," Warnecke says. "He's not so interested in showing how beautiful and grand the city is. He wants more to show how dirty it is, how hard it is to survive here."
Other parts of Martin Scorsese focus on Cinematography, Music and Editing, walking museumgoers through Scorsese's approach to each and showing how he collaborates with other artisans, most notably, his long-time editor Thelma Schoonmaker.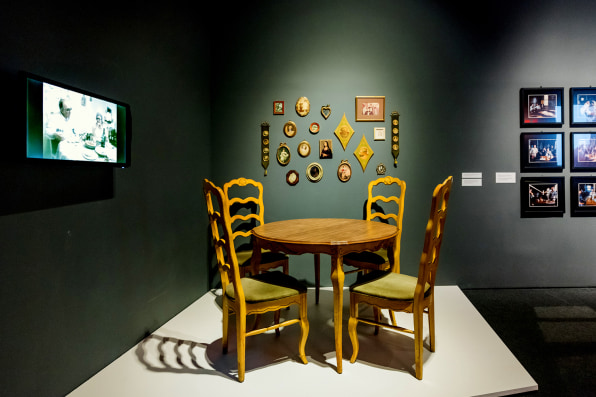 There are more than 600 items on display throughout the exhibition, with much of the material provided by Scorsese's archivist Marianne Bower from his vast personal collection. Jaspers and Warnecke also sourced several items from the Robert De Niro Collection and the Paul Schrader Collection, both housed at the Harry Ransom Center at The University of Texas at Austin.
Scorsese's storyboards—and there are several from movies such as Mean Streets, Raging Bull, Taxi Driver, The Last Temptation of Christ and Silence on display—are among the most illuminating elements of the exhibit, according to Jaspers. "The storyboards are a key part. I love them. For me, it's like concept art. To have a look at the storyboards is also a view behind the scene, into his creative process," she says.
In addition to the exhibit, the Museum of the Moving Image is presenting Martin Scorsese in the 21st Century, a retrospective of Scorsese's most recent films. Part I of the retrospective, which runs December 16-30, will feature screenings of Gangs of New York, Shutter Island, The Departed, The Aviator, The Wolf of Wall Street and Hugo.