UPDATE (3/3/17): Arnold Schwarzenegger announced that he will not be returning as the host of The New Celebrity Apprentice, essentially blaming President Trump for his decision.
In an interview with Empire magazine, Schwarzenegger states:
"With Trump being involved in the show people have a bad taste and don't want to participate as a spectator or as a sponsor or in any other way support the show. It's a very divisive period now and I think this show got caught up in all that division."
No word yet on whether or not President Trump will remain as an executive producer on the show or if NBC will continue the series after a drop in ratings and sponsorships.
---
President-elect Donald Trump will retain his executive producer credit on the upcoming season of The Celebrity Apprentice, raising a few ethical questions for NBC.
Production company MGM has yet to disclose the financial terms of Trump's position on the show he help to develop with creator Mark Burnett. Presidents receiving royalties from side ventures like book deals is certainly not unheard of. What's more concerning is Trump's unwillingness to fully break from his business interests–and NBC's potential conflict of interest.
---
---
In 2015, NBC cut ties with Trump following his derogatory remarks on Mexican immigrants, which led to a legal tussle over the Miss USA and Miss Universe pageants, joint ventures of Trump and NBC. The pageant was eventually sold to WME/IMG with Fox picking up broadcasting, but The Apprentice and was still in a grey area. Trump stepped down as the host of The Celebrity Apprentice last year to focus on his presidential campaign, yet it was unclear, until now, if he would retain any affiliation with the franchise.
If NBC was so quick to distance itself from Trump with the Miss USA and Miss Universe pageants, why can't they fully dissolve their relationship with him concerning The Apprentice? Follow up question: Does NBC even want to pump the brakes on a character they've abetted for more than 10 years?
Although MGM will be covering whatever payment Trump will receive from The Celebrity Apprentice, it's obviously still in NBC's best interest for the show to continue to pull in high ratings. Trump may not directly be involved with The Celebrity Apprentice this season, but he's already proved to be poison for the NBC brand and has aided in underscoring the murky barriers of media conglomerates.
Trump's blatant disregard to divest himself of his business ventures is problematic on its own, add to that NBC's glaring conflict of interest between promoting The Celebrity Apprentice and covering Trump's presidency and things get even more tangled. A recent Bloomberg poll found that 67% of Americans think Trump should choose between being a businessman and president. Trump has said he has plans to step down from his businesses but hasn't offered any specific details as of yet. Ethics experts are calling for Trump to sell off his business completely, advice that should extend to his relationship with NBC.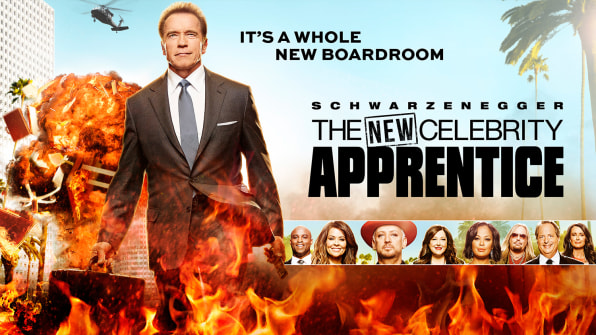 How a conglomerate that owns both entertainment and news divisions will fairly cover a man who has a stake in the former should raise some kind of alarm.
NBC News already showed dubious judgement earlier this year when it was revealed that editors had the footage of Trump making vulgar comments about women during a 2005 taping of Access Hollywood–also owned by NBC–four days before The Washington Post broke the story. A network executive claimed at the time that NBC News held off on publishing the story so their lawyers could finish reviewing the material. Adjust that through a more skeptical sense and it may come across that NBC was hesitant to air its own dirty laundry, a theory that could be supported by the alleged lockdown Burnett imposed on The Apprentice staff when a former producer tweeted there were far worse examples of Trump's behavior on The Apprentice compared to what was said on Access Hollywood. Even the resulting fallout from Access Hollywood scandal was enormously skewed in Trump's favor. The fact that former host Billy Bush was fired from NBC yet Trump has stayed on as the executive producer of an NBC show doesn't quite add up.
NBC has spent 12 years promoting Trump as the consummate businessman through The Apprentice despite his failed ventures, shady deals, and stacks of lawsuits that say otherwise. It's as if Trump's less-than-savory practices and characteristics were rounded down to create a ready-for-TV billionaire fully equipped with sassy barbs. But there's an enormously stark division separating pre- and post-election Trump. After a year of creating seismic political and cultural shifts with a campaign that flew in the face truth and basic logic, Trump shouldn't be allowed to play the part of the entertainer or businessman anymore, in any capacity.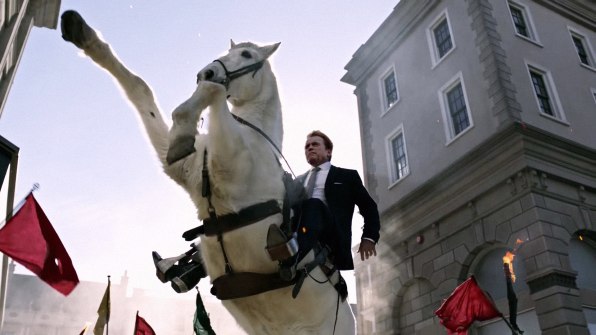 It's difficult to determine just how toxic Trump's name will be to the TV empire he helped to create or whether at any point during the season his name will even be mentioned beyond the credits, but it's questionable as to how NBC will cover Trump in the coming years and why the network would even want to keep pumping a cash cow when the milk has long soured.
Fast Company has reached out to NBC for comment.