The month of December, perhaps more than any other time of the year, is the ultimate tightrope act for bosses. Be too loose with keeping your employees on track and risk hurting business. But be too strict and face coming off as a Grinch, and possibly damage employee morale long after the holidays have ended.
So how can business leaders motivate employees to stay productive and motivated during the holidays? We spoke to 10 CEOs across myriad industries to reveal their best practices. Here's what they had to say, in their own words:
"This time of year is especially busy for our business, with our entire team working extra hard to sell, produce, and ship out product in time for the holidays. This can mean working late nights and weekends to make sure everything goes smoothly. We strive to reward and balance this extra effort with positive recognition of everyone's contributions, extra time off once the work is successfully completed, and of course having fun together as a team with a big holiday party. This year in particular, we're going to a nearby fun park where we can relieve any built-up stress with laser tag or a competitive go-kart race. We're true believers in 'work hard, play hard,' getting things done and celebrating successes together."
— Mark Buff, CEO of Mohu the Cord Cutting Company
"The holidays can create a lot of stress for employees–with holiday shopping to finish, family gatherings to prepare for, and traveling to visit loved ones. In order to combat these stresses, which can reduce morale and productivity, we encourage our teams to work remotely as needed. This is something we offer throughout the year but is particularly important during the holidays when a rigid schedule or commute can become an extra burden.
"To further promote this, our company even offers VR staff meetings that enable employees from across the country to connect and collaborate even when they're physically far away. This kind of flexibility gives our employees peace of mind that they're doing their jobs, while also taking part in everything the holidays are about. Furthermore, for those employees who still come into the office for work, we hold in-house happy hours, which we've found not only help to ease stress and celebrate the holiday season but encourage team building and creativity within the office."
— Abi Mandelbaum, CEO of virtual reality company YouVisit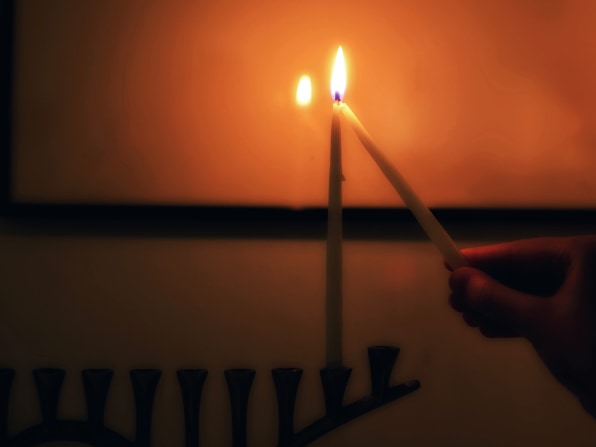 "Providing adequate time off to allow employees to recognize holidays and volunteer opportunities are important. I encourage employees to recognize the various holiday periods and respect the time off that is needed to celebrate Christmas, Hanukkah, and Kwanzaa, to name a few. I also provide employees with the opportunity to take paid time off to volunteer in their communities, and our culture committee works with each facility to arrange food and/or clothing donations or to adopt a local family in need. I found that when employees are able to spend time with family or to care for others in need, that is the motivator that gets them through the stress of the holiday season."
— Tim Estes, CEO of cognitive computing company Digital Reasoning
"At a time of year when team members are often thinking about the year ahead and what their New Year's resolutions will be, set them up for success by helping them learn something new in a fun, stress-free way. If there is a skill specific to your business that's essential for employees to master, turn it into a game or friendly competition rather than bringing them to a seminar. Or if there is something everyone in the office has been buzzing about–like the "escape room" challenges growing in popularity–take them to a totally out-of-the-box activity or class rather than a traditional holiday party to give them the chance to learn while stepping out of their comfort zone as a team."
— Sue Yannaccone, president & CEO of ERA Real Estate
"The holidays should be about enjoying more time with family and friends. As a CEO, I don't want to take this special time away from employees, but I also expect employees to strive for their goals like any other month. At BetterWorks, we strike a balance between finding time for all the holiday festivities and work by staying really transparent around our goals. I encourage managers to set realistic expectations given employees' travel and vacation schedules this month, and do their best to remove the pressure of a daunting to-do list, especially if things can be pushed to early next year. When employees have a streamlined list of goals and objectives, even in the midst of holiday distractions, their motivation to reach those goals stays high."
— Kris Duggan, CEO of enterprise software company BetterWorks
"As a SaaS company, the holiday season coincides with our busiest time of year as our customers go through open enrollment and our development team pushes our autumn and winter software releases. During this time and throughout the year, I make it a point to ensure our associates are well fed and recognized for their hard work. But for the holidays we go all out and offer on-campus shopping where we bring in top local vendors. It alleviates the shopping stress for our associates and supports local businesses. We'll even wrap the gifts for our associates with a free gift-wrapping service. Celebrate is a core value and during the holidays, we burn off stress with a fun desk decorating contest, including prizes and a hot chocolate bar served up by the management team."
— Shawn Jenkins, CEO of Benefitfocus
"I prefer to embrace the fact that year-end is generally unproductive the last few weeks so plan for it. Set deadlines to wrap up things before the holidays. Be realistic about what can get done so expectations are accurately set. Use the end of the year to 'clean out'–email, folders, etc.–so that you can come back refreshed at the start of the new year. Coordinate office celebrations to include everyone and try to keep festivities to one day so employees don't feel obligated to contribute throughout the hectic month."
— Christine Robins, president & CEO of outdoor grill maker Char-Broil
"Keeping your team motivated during the holidays is tricky. I like to use the end of the year as a time of reflection to celebrate the things that we learned, the customers we closed, the products we improved, and so on. I practice this by scheduling individual meetings with team members so we have the chance to connect on a personal and professional level.
Also, it is equally important to reflect on the things that were not done well in the past year and how we as a team can improve them. I believe this gives the whole team an opportunity to realize that there is more to do collectively and opportunities to build a better company. The end of the year is a perfect time for this since people are naturally reflecting on what the next year will bring, and as a leader, you can share the broad scope as opposed to the details that employees focus on. Lastly, I send an annual letter (borrowed this idea from Bill Gates and Warren Buffet) to the whole company, as I believe it is important to communicate a sense of momentum so employees are excited and want to push ahead now as opposed to waiting for the new year."
— Manish Shah, CEO of health technology startup PeerWell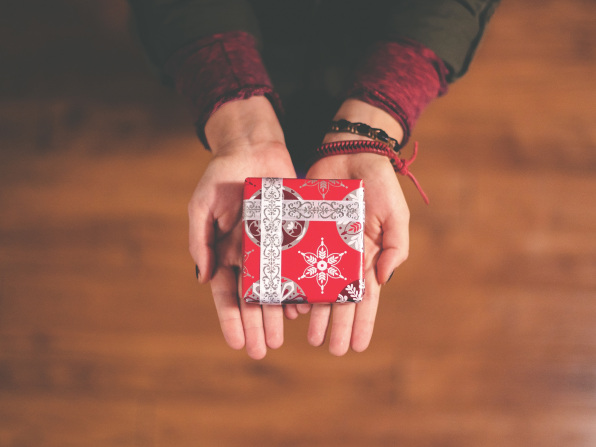 "Every Friday at the end of a long week through December I set up a treasure hunt for the staff around the office. The presents aren't just chocolate, they're specific to each individual member of staff, which could be a Starbucks voucher for my member of staff who can't start her days without coffee, or a bottle of a certain brand of wine that another member of staff loves. 
 
These little touches really go a long way with employees and it not only brightens up the end of the week but they leave the office with a smile and it makes them start the weekend happier and ultimately it's a great talking point for Monday morning."
– Jayson Jaurigue, director and founder of Eight Ray Music
"Setting a schedule with clear deadlines, and delineating specific expectations to be met during the holidays is essential. Not only does this help staff understand what is expected of them and the targets that should be met, it significantly alleviates stress during an exceptionally busy period. Having specific tasks set for allocated dates allows workers to be productive, but also ensures they can balance their work with home life, and fully appreciate their much deserved time to relax. It is important, however, to have a flexible schedule to allocate for holiday obligations and to allow for potential disruptions. Allowing this flexibility reduces stress, whilst simultaneously motivating staff to carry on working. At Smart PA, workers are allowed to go home early on a Friday–a tangible and immediate goal, which ensures motivation."
– Sarra Bejaoui, director of operations and cofounder of administrative support firm SmartPA