In the fight against climate change, every action helps, especially the everyday choices you make at the cash register. A study published earlier this year in the International Journal of Environmental Policy and Decision Making found that consumers are becoming more conscious about the carbon footprint of their products they buy and use. Considering that the building industry is responsible for over 30% of all greenhouse gas emissions and on top of that there's the carbon footprint of all the stuff you buy to fill those buildings, now's a great time to buy products that are friendlier to the environment at some point in their lifecycle, whether its in how they're made or how they perform.
It feels good to give and receive gifts–less so when you think about how consumerism is degrading the environment. Scientists' warnings about global warming-accelerated sea-level rise are is no longer theoretical. And a Trump administration all but ensures that the environment will place last among national priorities. This year many of us are looking for ways to be extra conscientious about what we buy.
There are a handful of traits savvy buyers can sleuth when trying to buy design that's gentle on the environment. Look for locally made products (researchers have found that products manufactured in China have bigger carbon footprints than the same products fabricated elsewhere), items fabricated from up-cycled or reclaimed materials, and durable goods that won't end up in a landfill any time soon. Secondhand finds are another smart bet. Independent designers and global manufacturers have been conducting remarkable experiments for conceptual products that have a smaller footprint than their conventional counterparts.
After learning that the leather industry wastes about 90% of its materials, Jorge Penadés designed a furniture series made from scraps compressed into a marble-esque finish. Meanwhile in Amsterdam, the studio Odd Matter created tables made from an aggregate of recycled plastic called Jesmonite. This philosophy of material invention is shared in StoneCycling, a Dutch building materials start-up that recently expanded into housewares. Adidas recently unveiled a pair of biodegradable sneakers, building on the eco-friendly theme it explored in its shoes made from ocean plastic–a material furniture designer Brodie Neill used in a bespoke table debuted at the London Design Festival this September.
In the spirit of mindful design, we've rounded up a handful of our favorite giftable home decor items that are a bit kinder on the Earth than conventional products.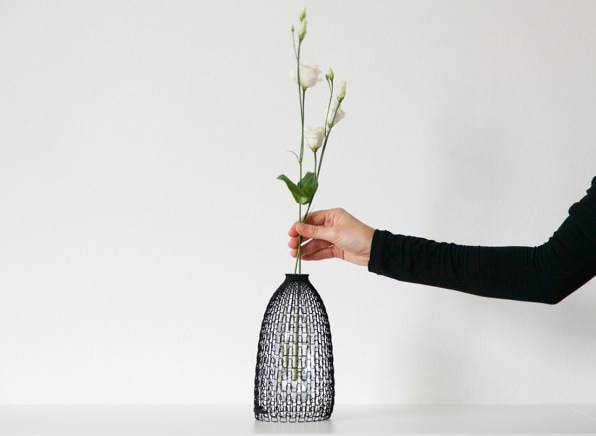 Vases That Give Plastic Bottles A Second Life
Milanese designer Libero Rutilo came up with a clever way to repurpose plastic bottles: turn them into a vase with a gorgeous screw-on, 3D-printed, crochet-inspired shell. Using a bio-based substrate to fabricate the vases is gentler on the environment than a mass-produced plastic tchotchke. You have the option to buy the digital file (about $11) and 3D print it yourself, or you can send the file to a 3D printing company, like Shapeways (about $40), to have a physical object sent to your door.
tessapicks.com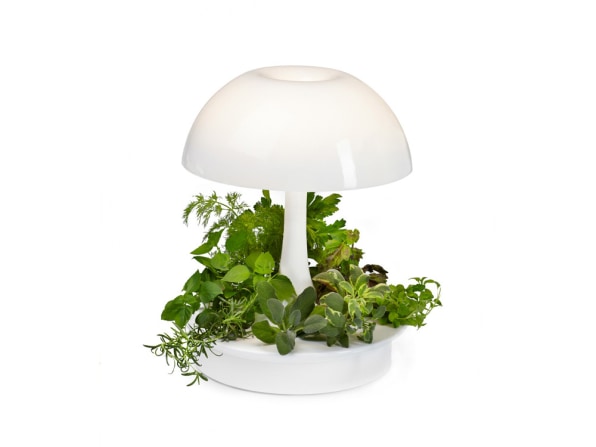 A Table Lamp That Also Grows Plants
Growing your own food is one way to help avoid industrial agriculture, which often uses loads of pesticides and artificial fertilizers and requires a carbon-heavy distribution network. Tending a full garden isn't realistic for most of us who live in cities, but a few herbs are doable. The Ambienta table lamp by Daniel Pouzet ($270) is part LED-illuminated table lamp and part hydroponic system that grows up to six plants. As an added bonus, the recipient will reap the psychological benefits of seeing greenery. Find the Ambienta lamp at MoMA Store.
Furniture And Decorative Objects Made From Reclaimed Glasses And Lunch Trays
Kim Markel once worked in environmental policy but traded the D.C. grind for a creative space in the Hudson Valley and started her second act as an artist designer. Driven by a desire to invent beautiful new things, but conscious about not contributing to the planet's waste problem, Markel found a way to turn reclaimed plastic into a tactile, seaglass-like material that she uses in chairs, mirrors, and vases. Prices start around $130. Buy the products here.
A Bright Way To Eliminate Packaging Waste
As obsessed as we are with the unboxing experience, there's no denying that all that pretty packaging leads to a lot of trash. Recognizing how products contribute to landfill, the Dutch design studio Waarmakers challenged itself to create a product with zero waste. Enter the R16 light fixture, a handsome assemble-it-yourself design whose cardboard mailing tube actually becomes part of the finished piece. The lamp (about $212) is available in brown or black and you have the option of selecting a warm light temperature or daylight brightness. Buy the R16 Lamp here.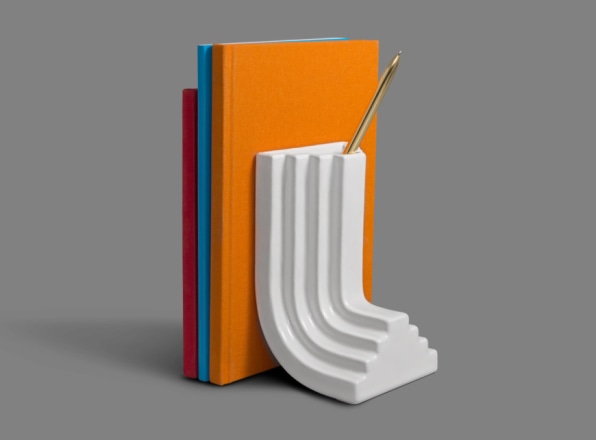 Gorgeous Print-On-Demand Housewares
Traditional manufacturers predict how much demand they'll have for a given product, which often leads to excess inventory and waste. The 3D-printing start-up Othr avoids that trap by only producing a piece once someone orders it. The only downside to this process is a two-to-three-week lead time for some items. Founded by New York City–based designer Joe Doucet, the company works with some of the best contemporary practitioners to create tasteful objects using materials like ceramic and bronze–not flimsy plastic–which gives the products longevity. Othr's motto? Fewer and better things. We're partial to the Carlo Scarpa-inspired bookend by Ini Archibong ($280) and this icosahedron-shaped bottle opener by Fort Standard ($95). Find them at Othr.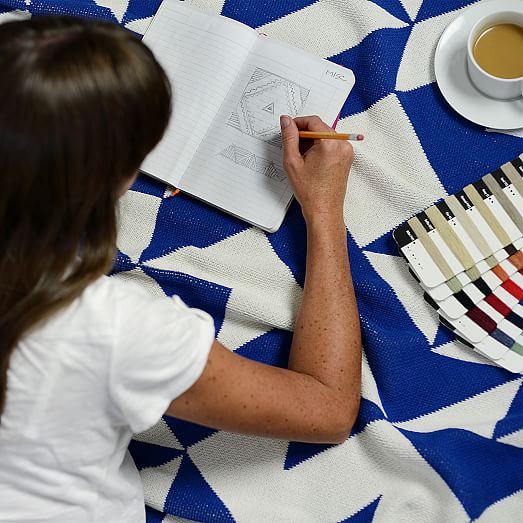 Big Style From Small Businesses
Buying design from local makers helps with the economic sustainability of a community. In a twist that builds on this notion, West Elm, one of the largest national retailers, has a program that boosts the work of independent designers from across the country. By bringing their products into their catalog, West Elm's Local program helps small businesses scale in a responsible way. While the roster of designers and available products changes periodically, right now we're fond of Happy Habitat's recycled cotton throws ($160) and Vintage Vogue Rain coasters ($25). Find them in West Elm's online store.