To build great products, you need input from the people and organizations that are actually going to use them. Successful tech companies have long understood how important this is, and they've created processes to do it. But incorporating feedback can be tough, especially if you're trying to fine-tune a product before it launches. Here's an inside look at how we do it at Google.
In tech companies large and small, early-stage feedback is a key step in product development. Getting the right amount of feedback matters, since product teams are often racing at breakneck speed and trying to hit a moving target. Not all feedback is actionable, either; the last thing you want to do is try to please everyone. But on the flip side, when you do identify a problem, do enough users care about it to make it a top priority fix?
At Google, we get early-stage user feedback in a few different ways. We first conduct formative and evaluative user research, then we move to a "Trusted Tester" program, which helps us gather feedback at scale, and finally we launch an "Early Adopter" program to scale even further.
It's at the Trusted Tester stage that some of the most interesting tweaks get made. That's when our product teams invite users in partner organizations to try out unreleased products and features as we develop them. Over the course of a couple of months, we get to see how our designs hold up in the real world. And the feedback we get–sometimes from a handful of users, sometimes hundreds–helps us improve our products before they launch. This is how it's shaped four products of ours as a result.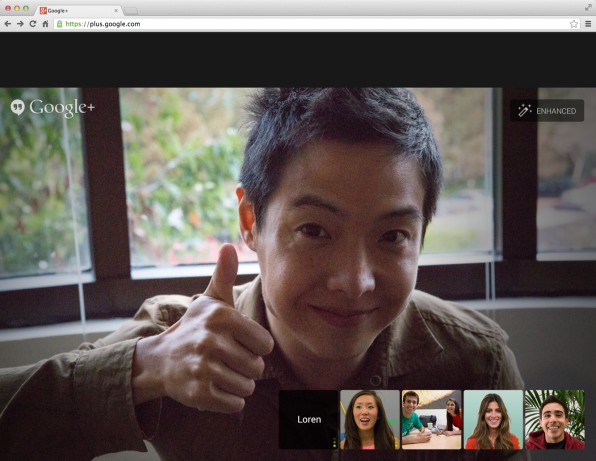 The Google Hangouts team wanted to make the tool more appealing to business users. Earlier this fall, they used the Trusted Tester program to validate key features, such as supporting larger meeting sizes and making it easier to join meetings by phone or video. These weren't just UX issues—they were essential for us to know whether we had a product-market fit.
The Hangouts team also invited several particularly engaged, large customers to have a seat at the table during the design process. They even visited some of those testers to watch how the product was used in action, providing valuable insights to improve usability.
By observing social interactions during meetings, our team saw the need for attendees to be able to easily mute participants who might create noise during a meeting. As a result, they reworked the UI and made the button for muting a remote participant more easily accessible than before. It's small tweaks like that that can sometimes add up to impact a user's overall experience.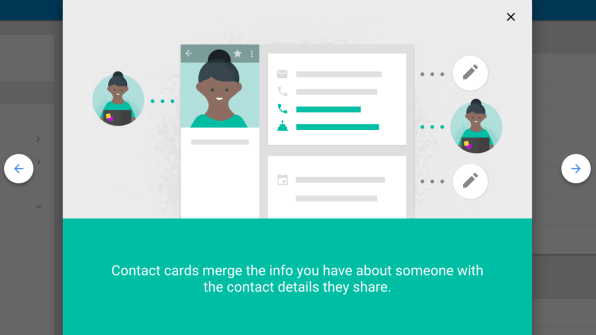 Last year, when the Google Contacts team was close to launching Contacts Preview for G Suite business users, which lets people manage all the contacts in their network, they used the Trusted Tester program to gather feedback. They found that while the new app provided a great experience overall, it didn't quite cut it for business users. Many felt it was missing a key feature: browsable directories.
The team had been planning to add that feature in a future release, but this feedback helped them decide it was a must-have. So when Contacts Preview launched for G Suite last March, it included a sleek browsable directory. That experience was a good reminder for us that it's important to balance the innovative and the essential. Shiny new features are great, but only if they complement what users consider necessary.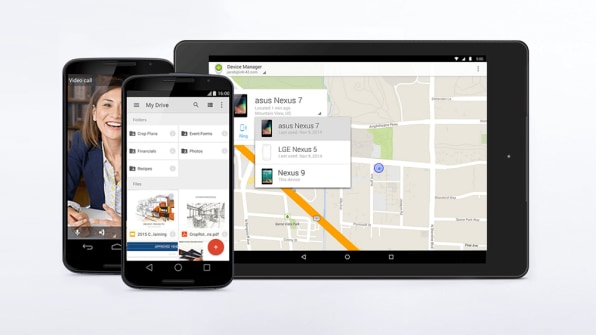 In October, our Mobile Management team launched support for bulk enrollment of company-owned Android devices. Before that, they invited several customers to try out the new feature.
One of them, a restaurant chain, was instrumental in uncovering a major bug that would've prevented the feature from working on any devices made by a particular manufacturer. The team halted the public launch until the bug was resolved and invited the customer to retest and validate the fix. It took four weeks to sort out but proved crucial when the feature launched.
In addition to being an early customer for this new feature, that restaurant chain is now one of its strongest advocates out there in the market. It's rolled out Android devices to all of its locations across the U.S and now manages them with our mobile management solution. We learned that Trusted Testers can actually check your engineers' work and spot things you miss, all while turning happy customers into early evangelists.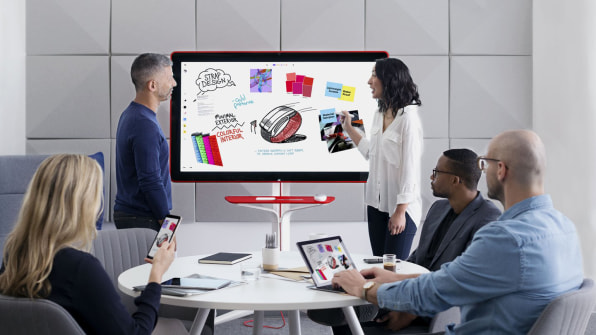 Jamboard is a new product that we think is pretty unique. It's Google's take on the digital whiteboard, blending hardware and software for a team-oriented experience that can make collaboration faster, easier, and more fun.
To develop it, though, we took a different approach to our Trusted Tester program. The team decided to go deep and focus on partnering closely with a smaller number of engaged customers. We ended up inviting just four of them to test Jamboard over the course of six to eight weeks.
Working with a small group helped the Jamboard team validate the product design, and there was a bonus to being more selective: When we publicly announced Jamboard and launched its Early Adopter Program in October, Google already had customers lined up–including Instrument, Netflix, and Spotify–that were proud to be publicly referenced as early testers. When it comes to gathering feedback, we learned, more isn't always better.
There's no one-size-fits all solution to user feedback when it comes to designing (and ultimately launching) great products. Qualitative research in the lab and quantitative insights based on user behavior matter a lot, but there's no substitute for actually getting the product in the hands of customers and seeing how it works. Good feedback complements and validates what you're already doing. Sometimes, it even transforms it. In either case, everyone wins.
---
Lucas Pettinati is director of User Experience at Google.