In 2013, when Jerry Stritzke took over as CEO of the retail cooperative REI, he decided to rename the position of the sales associates working in their retail stores to "Inspired Guides." He did this to underscore that their role really was to inspire shoppers on their learning journeys into the great outdoors. "It resonates. It's consistent with who we are," Stritzke says.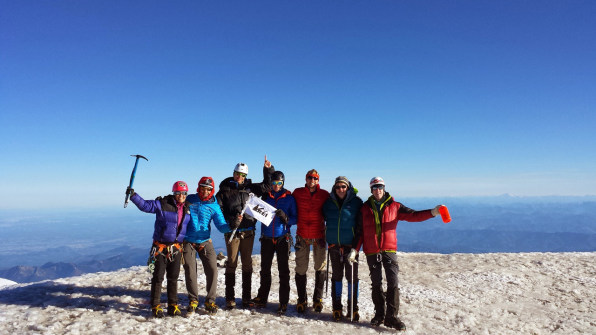 The new title sums up how Stritzke views the core value proposition of REI, whose customers can sign up to be members for a $20 fee and receive benefits including a yearly dividend. For the members, most of whom live in urban areas, it's not about the Patagonia jacket or new set of K2 skis. It's about awakening something in people that makes them feel more alive and connected to themselves, others, and the planet.
"As more and more people center their lives in major metropolitan areas, I think the pressure, or the need to go outside actually increases. The outdoors serve as our antidote to living in major cities."
CEO as Learner
Stritzke recalls how early in his career, he was asked to run Mast Industries, a global billion-dollar clothing business, that he says he was "completely unqualified" to lead. Rather than fake it, he says, it taught him to focus on the "power of learning, what it can do, and what it means to lead people and bring really brilliant people together for a common objective."
That experience led him to think of his value not in terms of a function but his capacity to learn. "I've become convinced that it is an attribute that I really admire in leaders. One, because it implies that you don't know everything, which I think is really helpful. Two, I think it also extends dignity and respect to everyone else, the idea that you can learn from anyone and everyone."
Today Stritzke feeds his curiosity and learning spirit by devouring 30 to 40 books a year. And, he accelerates his learning by surrounding himself with employees who bring "different points of view and create room for them to tell me that I'm full of shit."
"Anytime I get a controversial issue, it's not uncommon for me to go find two or three people that I know will see it differently than me before I respond or react. I end up with a more balanced perspective that I learn from. And I find over time it probably influences my view of the world."
As a case in point, when Stritzke was asked to make his first major speech to his peers in the outdoor industry, he decided to speak on the importance of nurturing female leaders. Knowing that his speech would hit a nerve in the male-dominated industry, he went one step further, announcing a $1.5 million investment to launch an Outdoor Industries Women's Coalition (now Camber Outdoors). Stritzke's pioneering move also inspired 60 other CEOs to sign on to the pledge, making gender diversity a priority in their companies.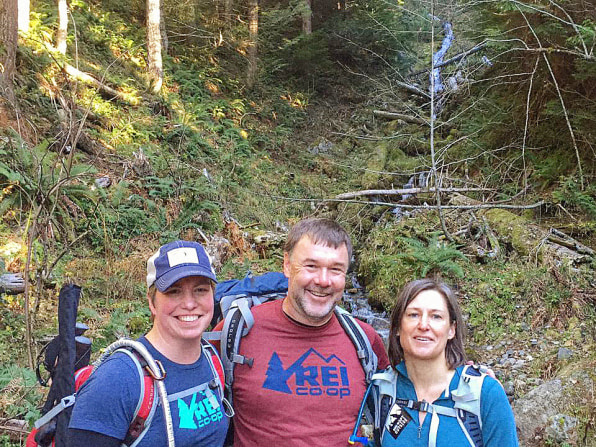 #OptOutside Campaign
It was this learning culture that sparked one of the greatest breakthroughs in REI's history. Last spring, Stritzke laid a challenge for his employees. He asked them "to come up with a concrete way to stand up for our values through an action."
That challenge became the impetus for the OptOutside initiative, through which REI insanely (or boldly) decided to close their stories during one of the top retail sales days of the year, Black Friday. The idea was to reimagine Black Friday as a day when employees, as well as customers, could instead connect with friends and family in the outdoors.
When REI launched the initiative, over the Thanksgiving holiday last year, they had no idea if it would work or if other retailers would eat their lunch. So the company was surprised when it created a flood of positive media coverage, incredible goodwill from their staff and members, and doubled the number of people applying to work at REI.
Incredibly, hundreds of companies, including retailers and nonprofits, have since embraced REI's bold move. And the idea has grown into a full-fledged campaign with its own hashtag. "It's become bigger than just REI, which is perfect," as Stritzke points out.
Inside Out
Despite all his reading and challenging debate in the office, it is in the outdoors where Stritzke finds he learns the most. "It's enormous for me personally . . . to be outside–wandering and exploring."
Even though Stritzke spends most of his workdays in an office, he finds creative ways of being outdoors as much as possible and uses these opportunities to connect with his team. For the last three years, he has climbed Mount Rainier with a group of 16 members of the REI team. It isn't the executives that often join him on these adventures, but the sales associates. "They're the people that challenge me about how much I'm getting out. We share a common passion, so I've loved that idea that I can put aside the CEO title for a bit and reach people that care about what I care about."
When he has a hard day, he has found a little trick that helps him reconnect to the outdoors and get the perspective he needs to be present. "I have picked up river rocks and rocks from around the world that were memorable to me, or significant to me. I have them in my office and I'll pick one up, carry it around if I'm struggling. It just grounds me."
Stritzke sees the outdoors as critical to healing our increasingly urban and polarized communities. "I really believe that if we can get outside and have these conversations, no matter how diverse our perspectives are, there's really an enormous amount of agreement of our love, care, and passion for what the role of the outdoors is and how important it is for life."
---
This article is part of a series of articles by Aaron Hurst exploring how leaders find purpose and meaning in their jobs. Last fall, Hurst's company, Imperative, released a global survey of the role of purpose at work, in partnership with LinkedIn Talent Solutions, which found that those who are intrinsically motivated to find purpose in their jobs consistently outperform their colleagues and experience greater levels of job satisfaction and well-being, regardless of country, gender, or ethnicity. They are also 50% more likely to be leaders. This series will profile those leaders, and how they connect with what's meaningful to them in their role and the organizations they lead.