Clicking "add to cart" may never be as pleasurable as browsing in a beautiful store, but in the age of overnight shipping and endless products at our fingertips, shopping for high-quality design online has never been easier. Design museums–like MoMA, the Walker Art Center, the Museum of Art and Design, and the Cooper Hewitt–have built out platforms that are just as compelling as a trip to the gift shop. With the rise of software services like Shopify and Squarespace, digital payment systems, and shipping labels that can be printed anywhere, smaller niche purveyors have the agency to bring their brick-and-mortar offerings online.
Even though shopping for design online is easy in theory, finding great products isn't intuitive. The big guys–Amazon and eBay–have gotten so big that it's impossible to sift through the hundreds of thousands of products and negotiate the sites' archaic UX. eBay has recently announced a plan to use AI as a personal shopper, but it's still in its nascent stages. This is where our guide comes in. We've handpicked our favorite online destinations for getting your design fix in places you might not have considered.
And if you're struck with pangs of guilt over buying online instead of at your local shop, consider this: E-commerce was once touted as the nail in the coffin for retail, but it's actually made stores more innovative as they wrestle with ways to lure shoppers to experience their brands in person. The skincare company Aesop has commissioned a who's-who list of architects to kit out their stores so no two are alike. Rebecca Minkoff has created a smart dressing room that uses technology to streamline and improve finding the perfect outfit. Tech company LittleBits transcended its reputation as a product for makers by building out a store that encouraged kids to play and experiment.
Here's our guide to the best design destinations the web has on offer.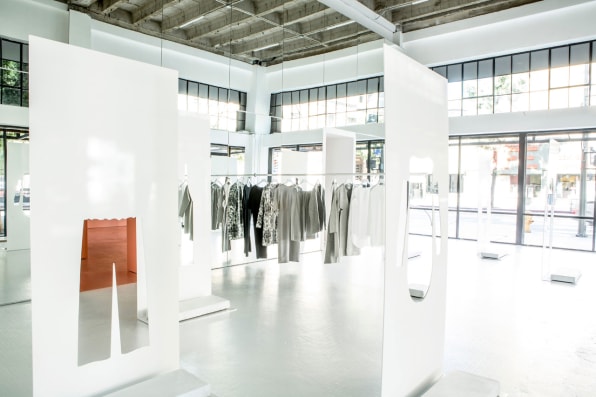 Austere, austere.co
For bridging Nordic design's old and new guard
A concept shop located in downtown Los Angeles, Austere is the brainchild of a Swedish expat, and it's known for pop-up retail, like this Snarkitecture-designed COS installation. The retailer sells furniture, housewares, electronics, apparel, and more from modernism's heritage institutions–think along the lines of the Finnish glassware company Iittala, the Alvar and Aino Aalto–founded brand Artek, and lighting from Louis Poulsen. And while Scandinavia's greatest hits are timeless winners, the real draw is contemporary design from companies that are tough to find stateside. Austere launched Biomega's sleek e-bike in the U.S.; Claesson Koivisto Rune's housewares line Smaller Objects; and electronics from startups Nocs, Teenage Engineering, and People People.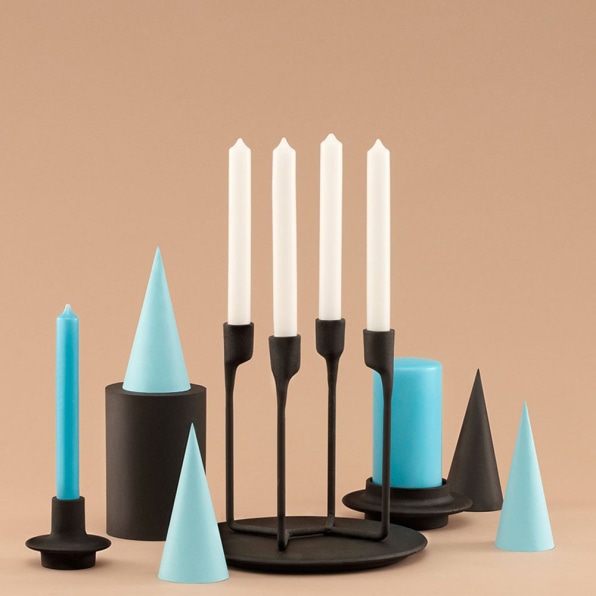 Huset, huset-shop.com
For everyday Scandinavian housewares that are steps above Ikea
Scandinavia's everyday brands are tough to find in American stores, but Huset has some of Co.Design's favorites in spades. We're fond of Menu's Spartan furniture, Stelton's stainless-steel serving ware, the accessories and decorative objects from Ferm Living, and tabletop pieces from Normann Copenhagen.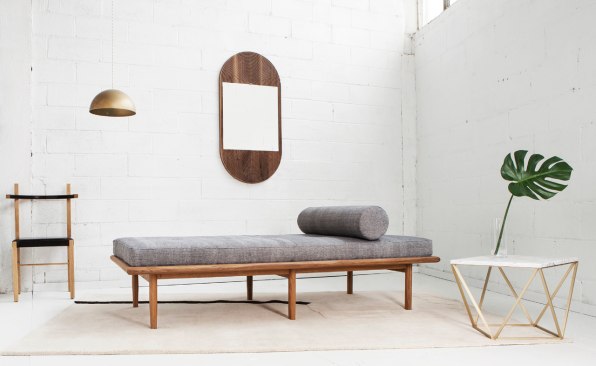 WorkOf, workof.com
For being an emporium of emerging American design
Independent designers have great ideas, but often lack the resources or time to promote and sell what they produce. Charlie Miner, founder of WorkOf, recognized that there was a healthy market for handmade design and built an online platform to better connect producers and consumers. Recently, WorkOf launched a to-the-trade portal to help interior designers and architects specify goods. The site currently has over 100 designers and manufacturers from all across the United States. Coast-to-coast highlights include speakers from Seattle's Joey Roth, desk accessories from Chicago's Field, planters from Washington, D.C.'s Trey Jones Studio, lighting from upstate New York's Allied Maker, and textiles from Brooklyn's Minna Goods.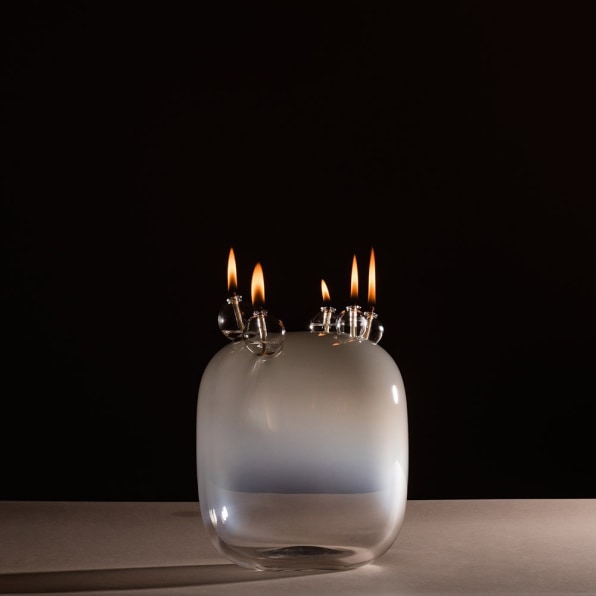 The Future Perfect, thefutureperfect.com
For its trove of taste-making aspirational design
What started out as a Brooklyn shop for punchy, quirky home design, the Future Perfect has evolved into a space for sophisticated (and splurgy) furniture, lighting, and accessories that merge design and art. While most of us can't outfit an entire home from the Future Perfect, a statement piece from the shop might become family heirloom no one else on your block will have. Think this fuzzy chair from Milan's Dimorestudio, art glass from John Hogan, monolithic tables from Lex Pott, and mirrors from Michael Anastassiades.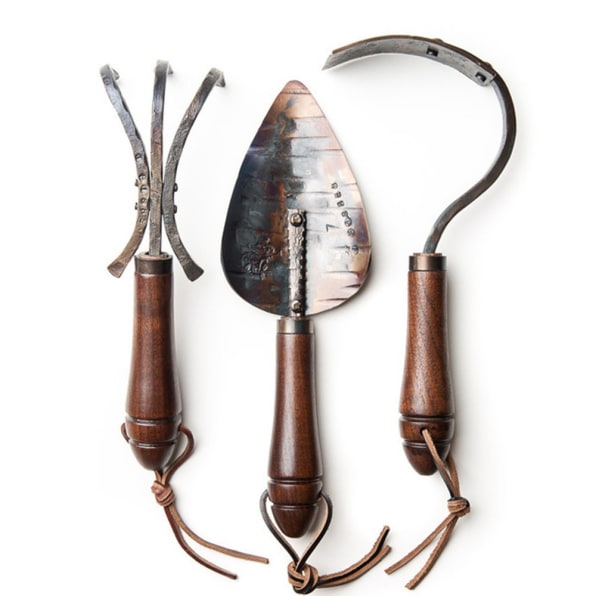 AHAlife, ahalife.com
For having the breadth of Amazon, but with a curated eye
AHAlife began as an online destination for luxury design but has broadened its approach and now offers a wealth of price points and an expanded catalog of goods. This year, AHAlife acquired Bezar–the online marketplace launched by Fab.com cofounder Bradford Shellhammer–and also scooped up Kaufman Mercantile, a retailer of heritage housewares. Find everything from gardening tools to laptop sleeves and watches.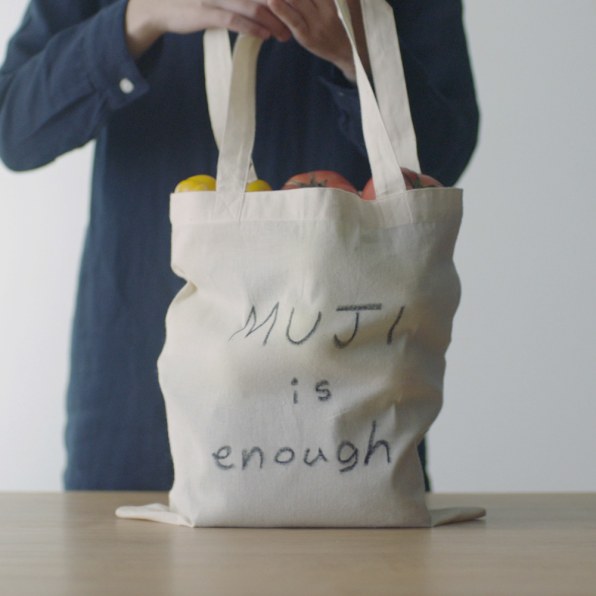 Muji, muji.us
For bringing inexpensive, inoffensive design to the masses
Muji is in the midst of an American expansion, but if a brick-and-mortar location hasn't made it to your city, there's an online shop that has virtually everything you need for your home: sheets, towels, kitchenware, bathroom accessories, and scent diffusers (of course). Best yet: If something catches your eye, you can probably afford it. The brand famous for its "no-brand" sensibility–no logos, few flourishes, neutral colors–is designed so it will go with all of your other stuff.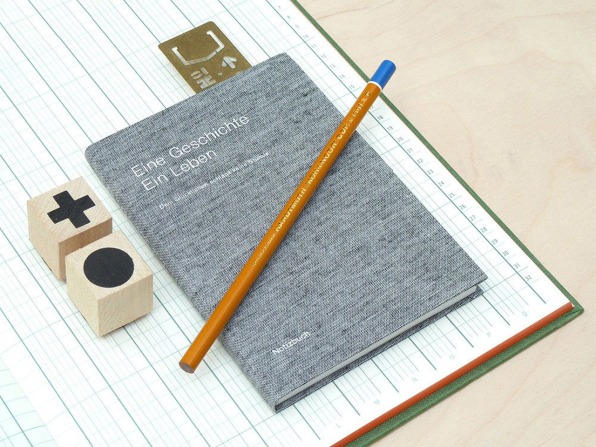 Present & Correct, presentandcorrect.com
For winning the best desked award
The British store Present & Correct has enough envelopes, paper clips, and retro erasers to get stationary fiends drunk on nostalgic ways of communication.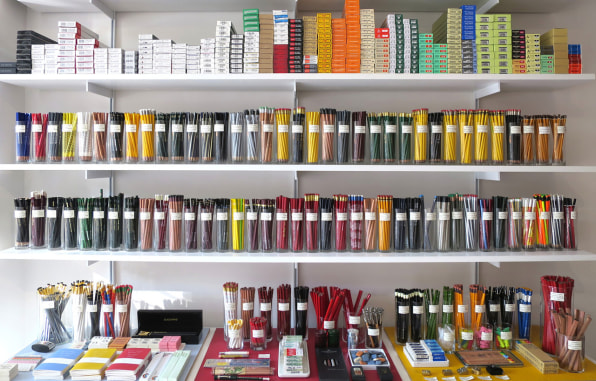 CW Pencil Enterprise, cwpencils.com
For on-point writing supplies
Caroline Weaver opened her New York City shop in 2014 and stocks pencils from manufacturers all over the world. With an assortment of jumbo sizes, vintage implements, classic #2s, and notebooks on offer, CW Pencil Enterprise is a go-to for scribblers and doodlers.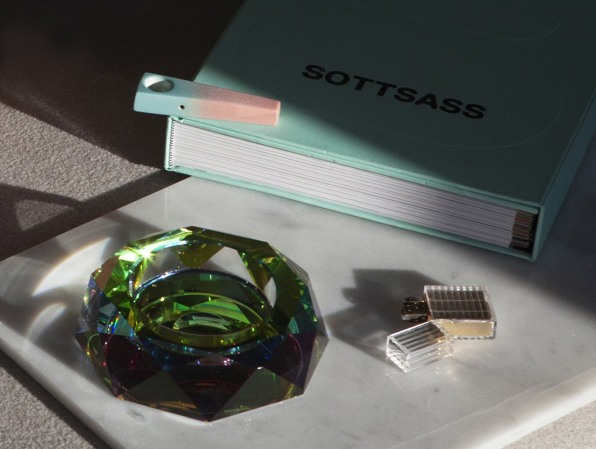 Tetra, shop-tetra.com
For high design
Tacky headshops used to have the market cornered on smoking accessories. Not any more. Founded by editors Monica Khemsurov, Eviana Hartman, and Su Wu, Tetra features handsome marble pipes, technicolor glass ashtrays, and sleek trays, among other things. There's plenty for nonsmokers, too, including incense burners, candles, and diffusers.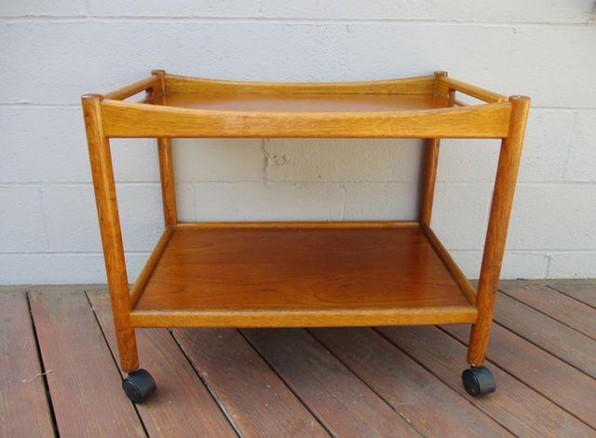 Chairish, chairish.com
For brand-new second-hand goods
Ordering vintage furniture online can be risky–shipping may be expensive and you don't really know the condition of what you're buying–but Chairish eliminates as many headaches as possible. The site vets every product that's listed, the photographs are clear, and dimensions are noted. The site is organized into useful categories based on object type, style, and in which city the piece is located. Find everything from Moroccan rugs to midcentury bar carts. The Chairish Vault portion of the site features a curated selection of the site's best listings.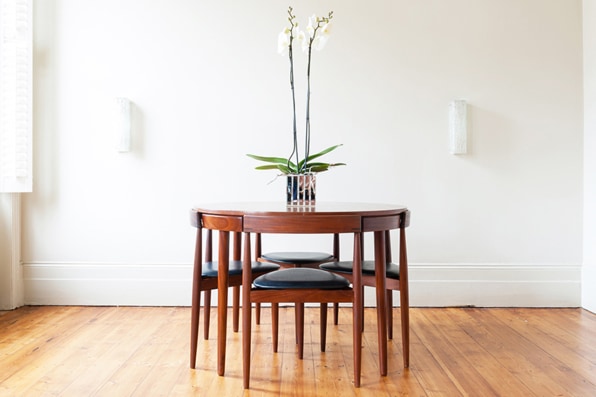 Pamono, pamono.com
For its collector's eye
While thrifting IRL can lead to some unexpected discoveries, one of the drawbacks is being limited by geography and what's available in the shops immediately around you. Pamono sources its vintage offerings from across Europe and ships to the United States. Because of the provenance, there's plenty that doesn't feel as familiar as what's in American marketplaces, like this Czech sideboard with pastel accents, this tiered table/plant stand from Germany, and this Italian brass coffee table.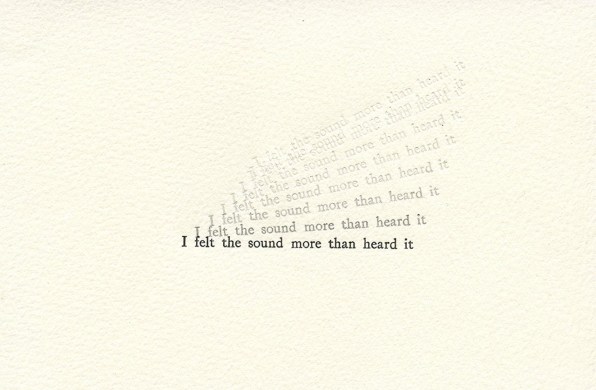 Uprise Art, upriseart.com
For beautifying walls at all budgets
There's a misconception that collecting original art is reserved for the rich. Uprise Art offers an assortment of paintings, prints, sculpture, drawings, and photographs, and everything is shoppable by price and medium. Scope out the site's Art Under $800 section for finds like Alyson Provax's typographic letterpress ($110), ink illustrations by Rachel Levit Ruiz ($470), and Chad Kouri's silkscreen prints ($525).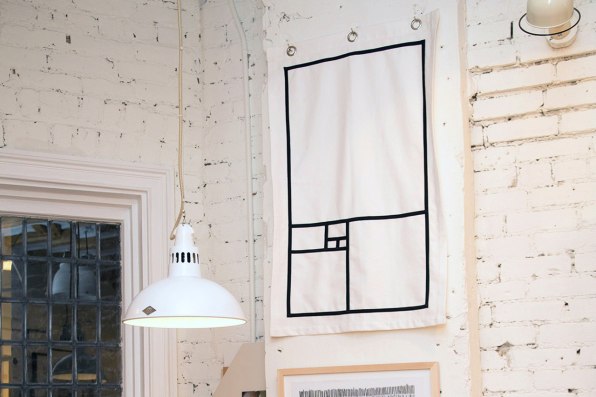 McNally Jackson's Picture Room, pictureroom.mcnallyjacksonstore.com
For picture-perfect prints
An offshoot of the legendary SoHo bookstore McNally Jackson, Picture Room has an impressive array of rare prints, editions, posters, and artwork by people in the design field. Find illustrations from Ronan Bouroullec, silkscreen prints and drawings by Bob Gill, and book jackets by Alvin Lustig.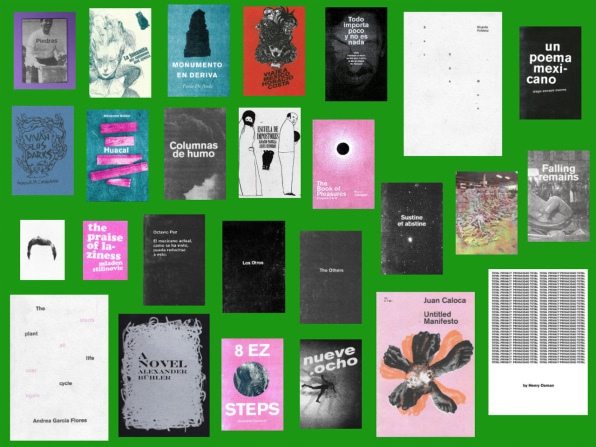 Printed Matter, printedmatter.org
For rare and obscure zines and books
A nonprofit founded in 1976, Printed Matter specializes in books as an art form and promotes the work of independent writers and designers, and small-press publishers–essentially everything you won't find at a generic museum book store, Barnes and Noble, or on Amazon.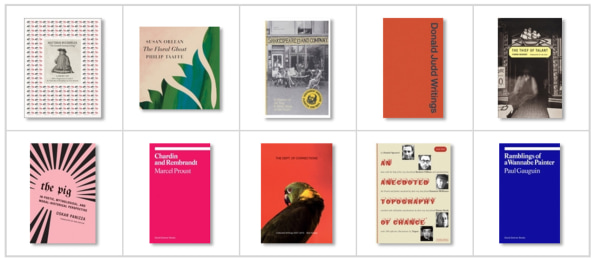 Artbook, artbook.com
For coffee-table worthy tomes
Beautiful glossy books abound at Artbook, a distributor of titles related to design, architecture, fine art, photography, and film. Over 100 publishers are represented on the site, and, while you could order many of these books through Amazon, Artbook's new arrivals section ensures you can stay on top of the latest offerings.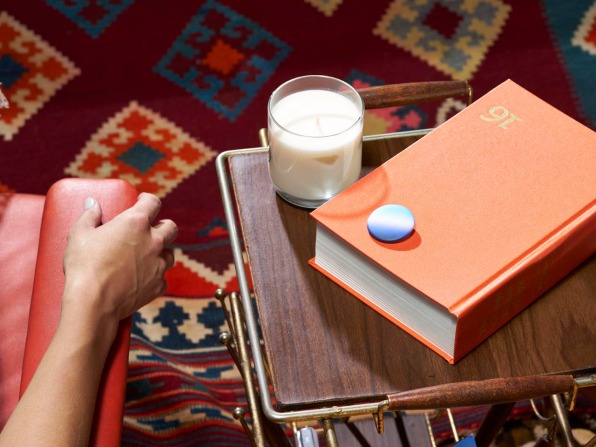 Keap, keapbk.com
For good scents
The next big thing in branding is scent; having a delightful aroma in your house or apartment can help make it feel even more "yours." Founded by two ex-Google employees, the Brooklyn-based company Keap wanted to do for candles what Warby Parker did for eyewear: cut out the middleman and pass the savings on to consumers. Filling a gap in the market–there's little between supermarket Glade candles and luxury products from the likes of stalwarts Diptique and Cire Trudon–Keap sells subtle scents that nod to the natural world. (Read: no saccharine apple-cinnamon smells here.) A single candle runs about $35 and the company also offers a monthly subscription. For every candle Keap sells, the company donates a solar lamp to communities in need through the organization SolarAid.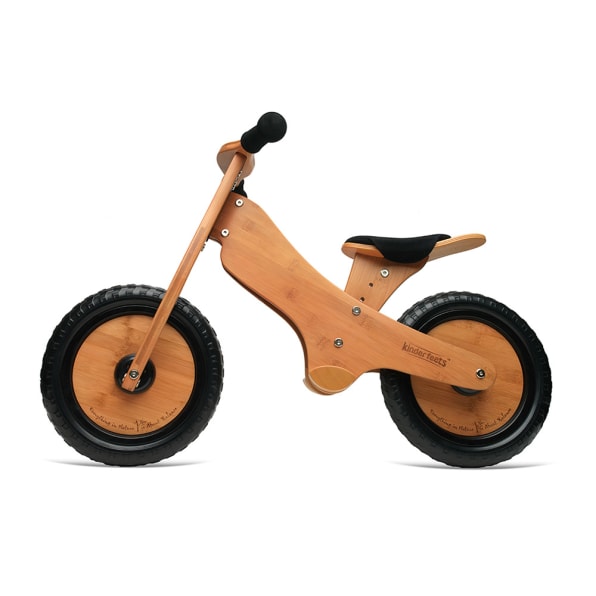 Giggle, giggle.com
For expensive kiddie gear your own child doesn't deserve
Giggle is a boutique children's store with locations in California and New York, and it has a range of meticulously curated toys, clothes, and accessories available online. Items range from pricey gear (this $1,500 Bugaboo stroller) to practical baby essentials (Aden + Anais swaddles) to frothy luxuries that would make Princess Charlotte feel like a pauper (this $176 unicorn sweater). Everything is tasteful and, of course, adorable. Our favorite part of the website is that you can sort everything by how "healthy," "innovative," "responsible," "space saving," and "travel friendly" they are–there's also a filter for "baby basics"–so you don't waste time sorting through products that fall outside your ambit.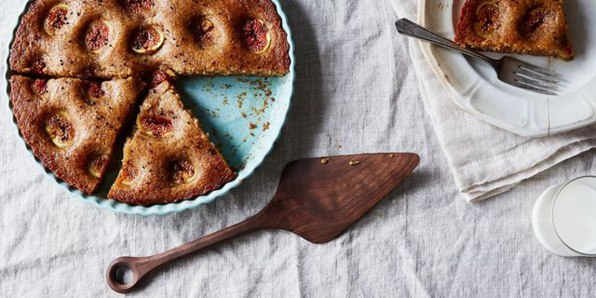 Food52, food52.com
For tables that looked ripped from a magazine spread
The popular recipe (and food porn) site Food52 also has a stellar e-commerce section with items for your kitchen and dining room. It's like shopping in a food stylist's cabinet. Find things that beg to be displayed on open shelves, like glass straws, marble cheese boards, copper mixing bowls, and wood cake stands.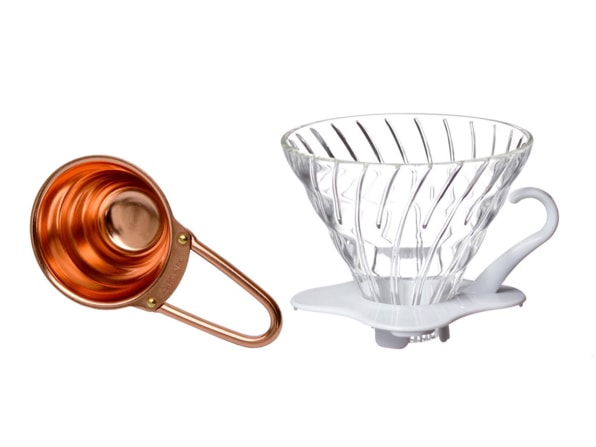 Umami Mart, umamimart.com
Tableware for Japanophiles
Umami Mart has carved out a niche for itself as a purveyor of barware sourced from Japan, which is famous for its cocktail and whiskey culture. Find classic Sori Yanagi kettles, can openers, and muddling spoons; sake cups and glasses; Hasami porcelain; and Hario coffee and tea accessories.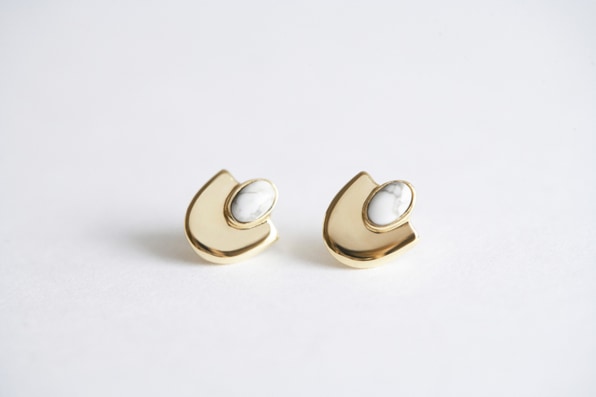 Of A Kind, ofakind.com
For getting things that few people will have
While some retailers operate a volume game, Of A Kind is about limited-edition fashion and accessories. Find jewelry, apparel, and accessories from independent designers who often produce runs of less than 100 of an item.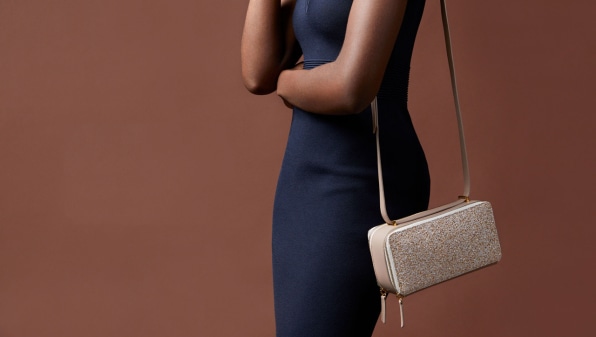 Want Les Essentiels, wantlesessentiels.com
For stylish, boardroom-approved bags
Twin brothers Byron and Dexter Peart founded Want in 2006 and have since built their brand into a go-to for people looking for bags, briefcases, and carry-ons that are minimal but not basic. Inspired by architecture, the products emphasize structured shapes, quality materials, and expert craftsmanship.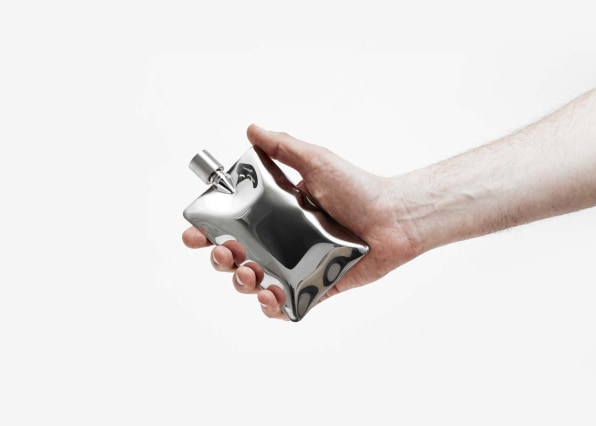 Areaware, areaware.com
For quirky design that's more clever than cheesy
A New York-based editor, Areaware is a go-to for affordable, giftable items from independent designers. The products are witty and always aesthetically driven: The Principals' liquid body flask, erasers that double as pencil stands, and architecturally driven toy blocks, to name a few. Sometimes it's to their detriment, like Bryce Willner's impossible-to-solve gradient puzzle and a Golden Ratio (aka design's biggest myth) finder.