On the morning of November 9, just a few hours after news broke that America had elected Donald Trump as its 45th president, Diego Zambrano was walking to the Supreme Court in downtown Brooklyn, where he would finally be made a citizen of the United States. When Zambrano made it to the courtroom with his wife, who was also being naturalized, the mood was somber. Zambrano hadn't expected that. Online, he'd read stories about how people would bring their whole families, laughing and crying, taking pictures. Instead, Zambrano says, "It felt like a funeral. Everyone describes it as a very special thing. It didn't feel like that. Everyone was tense. There was a feeling like we had barely made it."
Zambrano, who's been living and working in America for a decade, lives close to the Brooklyn Supreme Court, but even closer to Work & Co, the digital design firm where he's a partner. Since its founding in 2013, the firm has been the very picture of business success in the 21st century: It has won a slew of awards and all-star clients such as Google, Facebook, and Apple. It has swelled to nearly 200 employees across three offices around the world. But Brooklyn remains its largest and most diverse office—43% of the staff are foreign-born, and a huge percentage of those are in the U.S. on work visas. To Zambrano and his partners, Trump's ascendency didn't simply feel like an abstract threat to American values; it felt like an affront to the ideals that had built the company. Would the business be safe? If so, what role would the company bear in fighting for its ideals? These are questions that have loomed large at creative agencies across the United States over the past two weeks, and there are no easy answers.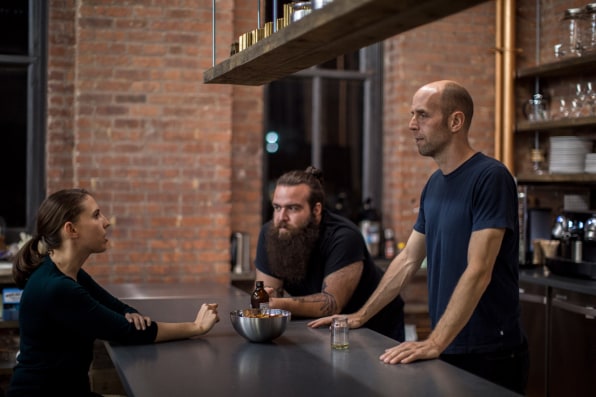 Gene Liebel, another of the co-founders, had to scramble to figure out what, if anything, the company would be facing. He spent the morning of November 9 talking with the company's immigration lawyers, who assured him that nothing would be happening quickly—and besides, both parties in American politics were so pro-business that it was unlikely that the O-1 visa, which allows those of "extraordinary ability or achievement" to work in the U.S., would change. Liebel also had to double check that their health insurance, which comes from a private provider rather than a public exchange, wouldn't be affected—because while it seemed clear that Obamacare had little to do with those at Work & Co, many foreign-born staffers couldn't make heads or tales of America's byzantine health care system, and didn't know that Trump's promises to rescind health care coverage didn't affect them. Soon after, Liebel sent out a company-wide email, to reassure employees that neither their visas nor health care would be affected—and, perhaps most importantly, that the company's commitment to diversity wouldn't change either.
Yet the coming week shed light on challenges whose scope and severity will remain murky for months, if not years. "The reality was more staggering than I realized," says Liebel. "There really is a tangible risk for us." Like many design agencies at the top of the industry's pecking order, Work & Co depends on the quality of its talent. But in design and UX, Liebel points out, "There aren't 5,000 people at that level. There are a few hundred." And so Work & Co's continued growth has always been predicated on the company's willingness to find talented people across the globe, and to pay however much it costs to bring them here—O-1 visas can cost upwards of $10,000 to sponsor, and it's a time-consuming, complicated process. And all the while, a prospective hire has to be confident in the possibilities to be found abroad. Part of what Work & Co has to sell is the very idea of living in America. "We're trying to pry people from places around the world," he says. "And Trump's presidency creates a layer of anxiety that wasn't there."
In that, Work & Co is hardly alone. In the days after Trump's win, Liebel huddled with many of the firm's clients—senior managers at some of the world's most admired technology firms. He'd always been careful not to talk politics with clients. But in the last week or so, it's been unavoidable—conversations begin with baited pauses, and by the end, everyone is complaining about what this all means. "I've never seen meetings get taken over by politics," says Liebel. "But that's what happened last week. There's downside risk for all the companies that need to recruit great engineers."
Jake Barton, whose interaction-design firm, Local Projects, recently won the National Design Award, spells it out in stark terms. His firm too has a large portion of foreign-born workers, on a variety of visas. "Jeff Sessions, Trump's nominee for Attorney General, isn't just against illegal immigration, but against legal immigration for high-end tech workers. Our community should be going bonkers," says Barton. "We were having a hard enough time getting smart people under Obama. Curtailing designers and software engineers is a catastrophe."
Liebel though is loathe to credit Trump with too much sway over his firm's future. "I almost don't like telling this story," he says. "I think you can't overreact. You have to do something."
Perhaps the Trump era will spur a revolution in civic engagement. Both Work & Co and Local Projects offer a glimpse at what designers and design firms have already done so far—and what they may do in the future. Before the election, Work & Co was on the cusp of securing a major project with a well-known nonprofit that aids women; the project had sent a wave of excitement through the office, for its potential impact and the nuanced challenges that come with rejuvenating the organization's digital footprint. And then came the election, which raised the specter that the nonprofit would come under Republican attack. Liebel and his partners quickly made the decision to fund the project themselves, should their client lose its funding. "There's no way we would let the election effect a project like that," says Leibel. Which is a scary thought for any fledging agency, even one as successful as Work & Co: Project costs hit the millions, once high-priced development costs are factored in, and the company has precious little cushion to absorb such a hit.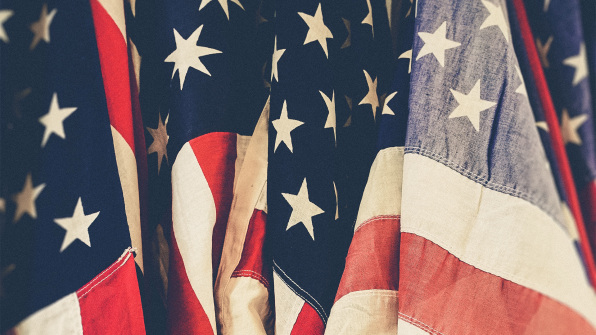 Jake Barton, at Local Projects, is taking a multi-pronged approach, seeking out new projects that might help give voice to America's shared values. And he is privately urging his own clients, which are predominantly museums, to consider a once-blasphemous thought: That there is no such thing as a generic, mainstream point of view, and that to stay relevant, nonprofit organizations will have to become more incisive. "Even setting aside whether it's the moral thing to do," says Barton. "People need and deserve some activism. Social media has proven the importance of being authentic, and that credibility is based on engagement."
Employees are beginning to find their own voices as well. At Work & Co, some have taken it upon themselves to circulate guides for registering complaints with their elected officials. At Local Projects, staffers have formed a "task force" meant to identify worthy civic projects. Are these small steps signs merely signs of self-soothing, or will they add to something greater?
Caitlin Lillie, Work & Co's talent director, was the first one into the office, on November 9. She spent her day sharing stories with anyone who wanted to, including her own. On election night, Lillie was on her way home in a cab, after attending an election party that had been intended as a Clinton celebration, but that had curdled as the results came in. The cab driver, of Southeast-Asian descent, was listening to the radio, quiet.
"It's not such a good night," Lillie said.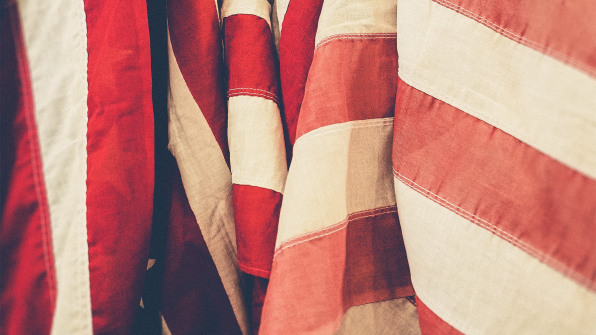 "It's a horrible night," said the cab driver. "I'm just listening to the radio hoping for better news."
Lillie was at a loss. "We just have to stick together," she managed. "This doesn't reflect what people around you think."
"I'm afraid he's going to ruin everything that I find so beautiful in America," the cab driver said. The conversation ended there, Lillie says, because, "I didn't feel like I could tell him he was wrong."
Sometimes when people run out of things to say, they start thinking of what they can do.