Video games, as an industry, are a massive financial juggernaut. While comparisons to the film industry are often loaded in gaming's favor (they usually compare the sales of consoles and software to box office receipts), the fact that people all over the world spend tens of billions of dollars on games every year makes it seem sort of strange that gaming is still seen as a niche world instead of the mainstream entertainment that it is.
That's something that Geoff Keighley, who started The Game Awards in 2014, is trying to change. The Game Awards are part traditional awards show–think the Oscars, but with fewer celebrities on the red carpet–and part E3, showing off the future of the industry as it recognizes the achievements of the past year. And this year's nominations, which were released today, showcase a number of those achievements.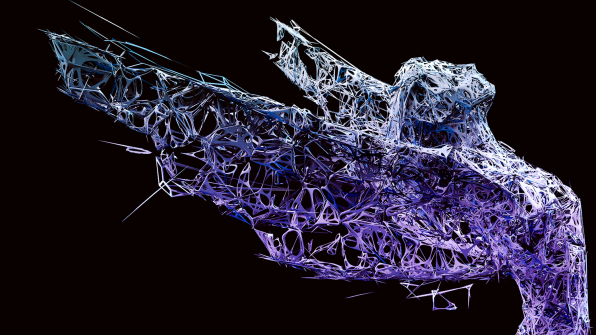 The nominations are stacked largely in favor of the hardcore gamer. The phenomenon that was Pokémon Go, for example, is only nominated in the "Best Mobile/Handheld" and "Best Family Game" categories, and not Game Of The Year. In catering to console games, though, the lineup is able to highlight the breadth of what goes into making great games. "Game Of The Year" looked at all creative and technical fields to come up with its list–DOOM, Inside, Overwatch, Titanfall 2, and Uncharted 4: A Thief's End–but like at the Oscars, those elements get broken down so that there are nominees for "Best Game Direction," "Best Narrative," "Best Art Direction," and more. (Uncharted 4, one of the year's biggest blockbusters, scored nominations among all categories.)
The awards also look at voice performance, "Games for Impact" that take on social issues, and breaks games down by genre, so sports games that are unlikely to top a year-end list are able to get some recognition alongside the immersive adventure games that the awards tend to favor.
It's not much different from how certain films are Oscar-bait for "Best Picture" nominations, while others are relegated to technical awards–mixed, perhaps, with a bit of the Golden Globes' approach to dividing dramas and musical/comedies. And, more progressively, the Game Awards also award a title that isn't even released yet with "Most Anticipated Game"–a list that, this year, will choose between God of War, Horizon: Zero Dawn, Mass Effect: Andromeda, Red Dead Redemption 2, and The Legend of Zelda: Breath of the Wild. Esports are also represented, as are fan-made games.
All of which suggests that the Game Awards–while pushing for the same sort of legitimacy for the industry that events like the Oscars, Emmys, Grammys, and Tonys bestow upon their own spheres–are also trying to consider how to incorporate as many of the elements that comprise the gaming world as possible. Anticipation of future games is a big part of what drives gamers (anybody who's pre-ordered their next favorite game a year-plus in advance can attest to that), so why not bring that into the ceremony? Esports are a new frontier that gamers have embraced–what's to lose by recognizing those competitors, or by highlighting the fact that games are a medium that has a low barrier to entry, where an independent creator can find an audience quickly?
The full nominations are below:
DOOM (id Software/Bethesda)

Inside (Playdead)

Overwatch (Blizzard)

Titanfall 2 (Respawn/Electronic Arts)

Uncharted 4: A Thief's End (Naughty Dog/Sony Interactive Entertainment)
Blizzard (for Overwatch)

DICE (for Battlefield 1)

id Software (for DOOM)

Naughty Dog (for Uncharted 4: A Thief's End)

Respawn (for Titanfall 2)
Firewatch (Campo Santo)

Inside (Playdead)

Mafia III (Hangar 13/2K)

Oxenfree (Night School Studio)

Uncharted 4: A Thief's End (Naughty Dog/SIE)
Abzu (Giant Squid/505)

Firewatch (Campo Santo)

Inside (Playdead)

Overwatch (Blizzard)

Uncharted 4: A Thief's End (Naughty Dog/SIE)
Battlefield 1 (DICE/EA)

DOOM (id/Bethesda)

Inside (Playdead)

Rez Infinite (Enhance Games)

Thumper (Drool)
Alex Hernandez as Lincoln Clay, Mafia III

Cissy Jones as Delilah, Firewatch

Emily Rose as Elena, Uncharted 4: A Thief's End

Nolan North as Nathan Drake, Uncharted 4: A Thief's End

Rich Summer as Henry, Firewatch

Troy Baker as Sam Drake, Uncharted 4: A Thief's End
1979 Revolution (iNK Stories)

Block'hood (Plethora Project/Devolver Digital)

Orwell (Osmotic Studios/Surprise Attack)

Sea Hero Quest (Glitchers)

That Dragon, Cancer (Numinous Games)
Firewatch (Campo Santo)

Hyper Light Drifter (Heart Machine)

Inside (Playdead)

Stardew Valley (ConcernedApe/Chucklefish Games)

The Witness (Thelka, Inc.)
Clash Royale (Supercell)

Fire Emblem Fates (Intelligent Systems/Nintendo)

Monster Hunter Generations (Capcom)

Pokemon Go (Niantic)

Severed (DrinkBox Studios)
Batman: Arkham VR (Rocksteady Studios/WBIE)

EVE: Valkyrie (CCP Games)

Job Simulator (Owlchemy Labs)

Rez Infinite (Enhance Games)

Thumper (Drool)
Battlefield 1 (DICE/EA)

DOOM (id Software/Bethesda Softworks)

Gears of War 4 (The Coalition/Microsoft Studios)

Overwatch (Blizzard)

Titanfall 2 (Respawn/EA)
Dishonored 2 (Arkane Studios/Bethesda Softworks)

Hitman (IO Interactive/Square-Enix)

Hyper Light Drifter (Heart Machine)

Ratchet & Clank (Insomniac Games/Sony Interactive Entertainment)

Uncharted 4: A Thief's End (Naughty Dog/Sony Interactive Entertainment)
Dark Souls 3 (FromSoftware/Bandai Namco Entertainment)

Deus Ex: Mankind Divided (Eidos Montreal/Square-Enix)

The Witcher 3: Wild Hunt — Blood and Wine (CD Projekt RED)

World of Warcraft: Legion (Blizzard)

Xenoblade Chronicles X (Monolith Soft/Nintendo)
Killer Instinct Season 3 (Iron Galaxy Studios/Microsoft Studios)

King of Fighters XIV (SNK/Atlus USA)

Pokken Tournament (Bandai Namco Studios/The Pokemon Co.)

Street Fighter V (Capcom)
Civilization VI (Firaxis Games/2K)

Fire Emblem Fates (Intelligent Systems/Nintendo)

The Banner Saga 2 (Stoic Studio/Versus Evil)

Total War: Warhammer (Creative Assembly/Sega)

XCOM 2 (Firaxis Games/2K)
Dragon Quest Builders (Square Enix)

Lego Star Wars: The Force Awakens (TT Fusion/WBIE)

Pokemon Go (Niantic)

Ratchet & Clank (Insomniac Games/Sony Interactive Entertainment)

Skylanders: Imaginators (Toy for Bob/Activision)
FIFA 17 (EA Canada/EA Sports)

Forza Horizon 3 (Playground Games/Microsoft Studios)

MLB The Show 16 (SCE San Diego Studio/SIE)

NBA 2K17 (Visual Concepts/2K Sports)

Pro Evolution Soccer 2017 (PES Productions/Konami)
Battlefield 1 (DICE/EA)

Gears of War 4 (The Coalition/Microsoft Studios)

Overcooked (Ghost Town Games/Team 17)

Overwatch (Blizzard)

Titanfall 2 (Respawn/EA)

Tom Clancy's Rainbow Six Siege (Ubisoft Montreal/Ubisoft)
God of War (Santa Monica Studio/Sony Interactive Entertainment)

Horizon: Zero Dawn (Guerrilla Games/Sony Interactive Entertainment)

Mass Effect: Andromeda (Bioware/EA)

Red Dead Redemption 2 (Rockstar Games)

The Legend of Zelda: Breath of the Wild (Nintendo)
AngryJoeShow

Boogie2988

Danny O'Dwyer

JackSepticEye

Lirik
Project A2MR

Pokemon Uranium

Brutal Doom 64

Enderal: The Shards of Order
Faker – Lee Sang-hyeok (SK Telecom T1, League of Legends)

Coldzera – Marcelo David (SK Gaming, Counter-Strike: Global Offensive)

ByuN –Hyun Woo (Starcraft 2)

Infiltration – Lee Seon-woo (Team Razer, Street Fighter V)

Hungrybox – Juan Debiedma (Team Liquid, Super Smash Bros.)
SK Telecom T1 (League of Legends)

Wings Gaming (DOTA2)

SK Gaming

ROX Tigers (League of Legends)

Cloud 9
Counter-Strike: Global Offensive (Valve)

DOTA2 (Valve)

League of Legends (Riot)

Overwatch (Blizzard)

Street Fighter V (Capcom)