Photographer William Eggleston, who turned 77 this year, shoots the same way today as he always has: From the hip.
"It happens so fast and I don't plan any of these images beforehand," he tells Co.Design. "I've always worked that way. I never know when something will come up—it could be two more steps down the street."
If you see color photography in a museum today, you have Eggleston to thank, in part. In the 1970s, he elevated the medium–which was typically reserved for advertising and commercial use–from "vulgarity," as Walker Evans once described it, into fine art. The Museum of Modern Art, whose stamp of approval anoints artists and art forms, had staged its first all-color photography show in the 1950s, which included heavyweights like Ansel Adams, Edward Weston, and Henri Cartier-Bresson.
But it wasn't until Eggleston's 1976 solo show, Photographs by William Eggleston, and the accompanying monograph (the museum's first on color photography) that the establishment really embraced the art form.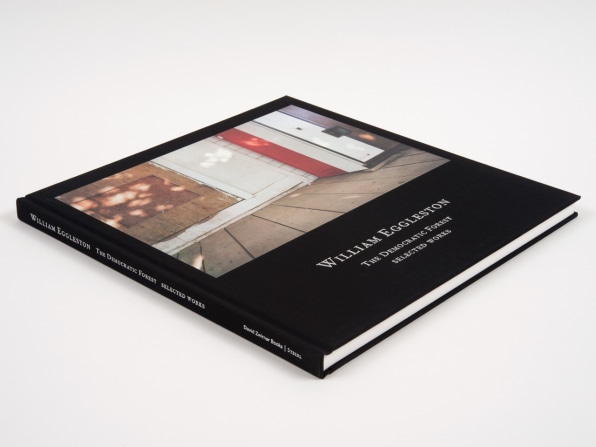 Eggleston estimates that he's shot somewhere "between one and two million" photographs during his lifetime (in reality, it's probably less), and 42 of them are currently on view in William Eggleston: The Democratic Forest, a show at the New York gallery David Zwirner.
Between 1983 and 1986, Eggleston, who is from Memphis, traveled through the South with his camera in tow, capturing the mundane, everyday things around him: Diners, motels, street signs, malls, parking lots, laundry rooms, and backyard grills, for example. Everything opposite of his lens is viewed democratically–as Eggleston describes his outlook–and every subject receives the same treatment. There's nothing too ordinary to photograph; nothing too special to deserve a reverential interpretation. "To me, wherever I am and whatever I'm looking at is pretty much viewed the same way," he says. "When I chose the word 'democratic,' it's just looking at things just the way they are."
From about 12,000 photographs, he created a 1,500-image series, The Democratic Forest, spread across 10 different volumes.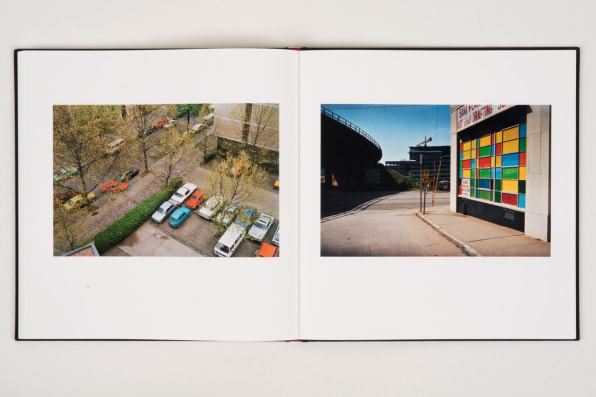 While the images could be interpreted as a portrait of the American South, Eggleston shies away from calling his work documentary. "When I think of documentary, I associate that a great deal with telling a story, whatever it might be about," he says. "Those things don't go through my mind a bit. Anywhere in the world I am, I think I'm approaching photographically whatever it is with the same sort of personal rules as always." Those rules involve thinking of composition, the geometry of an image, and making sure colors look a certain way in every square millimeter of the frame. Next is content. "That either works successfully together [in a frame] or not, and I try to make sure they do," he says.
Most of the time it works, and there's plenty to pore over in a shot. In an image of condiments on a table, you see the bottles casting a long shadow, the checkered brown pattern of a tablecloth, and the table's corner abutting a window pane. Another diner photograph is all about texture–the yellow crackled laminate table, textured brown wallpaper, and red vinyl seats. A hose splayed on the pavement in a puddle of acid-green radiator coolant. The images invite close inspection.
"It requires some work on the viewers part," Eggleston says. "And some quite intense work to be aware of all the things that are within the particular picture. When I use the term work, I'm indicating that just what the word means–the onus to put some work into letting the entire photograph really sink in in every way I can imagine."
Some 30 years since completing The Democratic Forest series, Eggleston doesn't interpret the photographs any differently from when he photographed them.
Taken in the context of current events–when it seems like half of the country isn't figuratively seeing the other half, and vice versa–we all might stand to adopt an Egglestonian photographic approach: View the world democratically and without prejudice. The onus is on us to put in the work, as he says.
[All Images: courtesy Courtesy David Zwirner Books/Steidl]