On a rainy morning in Amsterdam, the jury for the 30th Epica Awards gathered in a hotel ballroom to begin handing out gold medals to some of the most innovative and progressive brand integrations, experiential marketing activations, and native advertising campaigns from around the world.
The jury, too, is a model UN made up of digital and print journalists hailing from Belgium to Lebanon, Italy to Estonia, to yours truly from the humble environs of New York City—a diverse foundation upon which Epica has been expressly built. As Editorial Director Mark Tungate explains, the jury is made up of journalists to avoid having the awards feel too insider. "We are the expert members of the public," says Tungate, but we are consuming members of the public nonetheless.
Below are the Gold Medal winners as chosen by the jury on day one. An overall Grand Prix will be awarded this coming Thursday at the official Epica Awards presentation.
CONSUMER DIRECT CATEGORY
"The Swedish Number" – Swedish Tourism Association
The chance to reach out and touch a random Swede was a boon to the Swedish tourism industry, and a viral hit around the world.
BUSINESS TO BUSINESS DIRECT CATEGORY
"Adobe Stock Apparel" – Adobe Nordic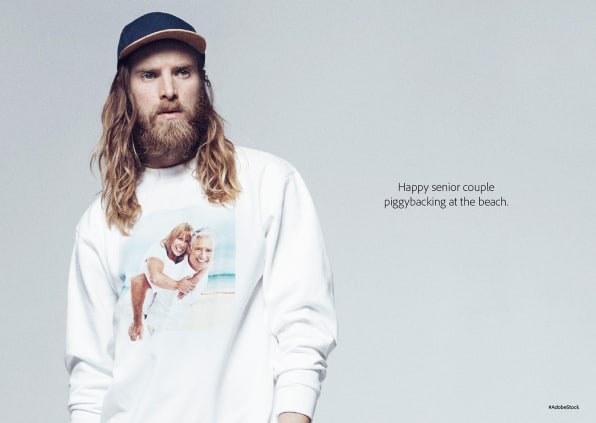 Getting hipsters to wear bad stock photography as a fashion statement? See…sometimes you don't have to overthink these things.
CREATIVE TECHNOLOGY CATEGORY
"The Next Rembrandt" – ING
A computer can now paint as well as Rembrandt. But does copying a master make one a master?
FILM & SERIES CATEGORY
"The DNA Journey" – momondo
Fiercely nationalistic people learn that they are mutts. Very timely, considering what's going on in the land of the "free" and home of the "brave."
BRANDED GAMES CATEGORY
"The Jason Bourne Experience" – NBCUniversal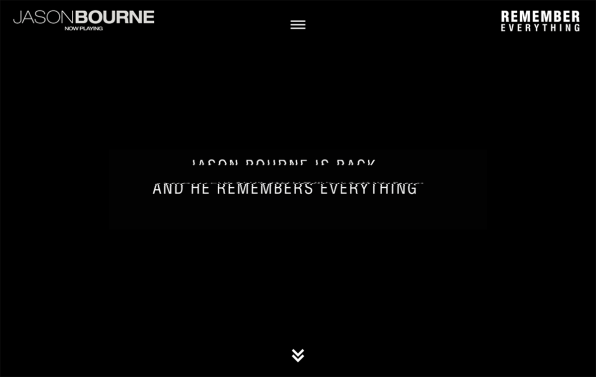 Combing social media metadata, this movie tie-in stress tests your own memories and leaves you as confused as the amnesiac spy when it comes to your own digital past.
NATIVE ADVERTISING CATEGORY
"Reuniting Memories from 1947" – OLX
A powerful ad that used an Ebay-like service from India to reunite people with the possessions they had to leave behind when India and Pakistan split.
PRODUCT & BRAND INTEGRATION CATRGORY
"Batman v Superman" – Turkish Airlines
Yes, the movie crashed and burned, but the lead-up faux tourism ads for Gotham City and Metropolis were clever and put together with more thought that the finished film.
PUBLIC RELATIONS CATEGORY
"The Swedish Number" – Swedish Tourism Assocation
"Ma Place Est Dans La Salle" – Prodiss
Two winners here. The Swedes again, plus a powerful push from a French agency to get people to return to theaters after terrorism fear kept people home.
EVENTS CATEGORY
"Van Gogh BnB" – Art Institute of Chicago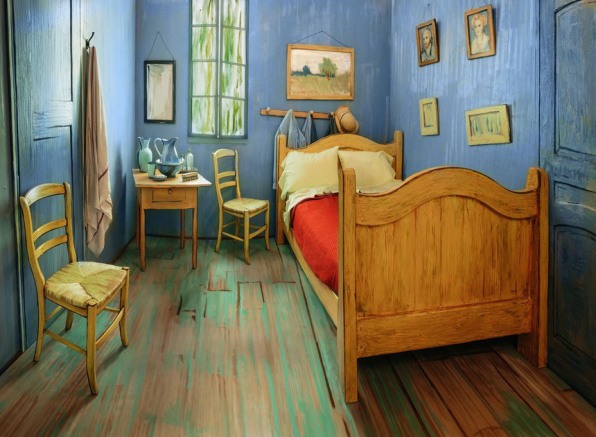 "25m2 of Syria" – NRK TV-Aksjonen/Norwegian Red Cross
Another co-winning category – Letting people sleep in a Van Gogh painting and experience the bombed-out home of a Syrian mother while shopping at IKEA were both potent experiences.
PROMOTIONS AND INCENTIVES CATEGORY
"Healthcounter" – ICA Sweden
Eat better and exercise and you can get discounts on healthy food. Simple, effective.
EXPERIENTIAL AND SHOPPER MARKETING CATEGORY
"Delicious Calm" – Campofrio
Spanish women are the most stressed out in the world (well, maybe not now), so this unique campaign let them eat foods made from stress-relieving ingredients in a fun, venting environment.
MEDIA INNOVATION/ALTERNATIVE MEDIA CATEGORY
"Van Gogh BnB" – Art Institute of Chicago
People can't get enough of tortured genius-inspired bedroom décor.
MEDIA INNOVATION/TRADITIONAL MEDIA
"Check It Before It's Removed: Naked Breasts On Facebook Against Breast Cancer" – Pink Ribbon Deutschland
The German charity puts Facebook's knee-jerk censorship of photos to good use supporting an important cause.
MEDIA CATEGORY
"Dads" – CANAL+
CANAL+ promotes football (or "soccer" for gauche Americans) by creating a slow-burn ad highlighting really, really despicable fathers.
MEDIA/PRINT CATEGORY
"Crossword" – WOZ Die Wochenzeitung
European news outlet replaces seemingly easy crossword puzzle answers with much more opinionated offerings. For example: A 3-letter word for "listening organ" isn't "EAR" but "NSA."
COPYWRITING AND STORYTELLING CATEGORY
"Sin Ir Mas Lejos – EITB" – Euskal Irrati Telebista
This Spanish agency shows a couple preparing—it seems—to break the news to their young son that his dog died. But in fact, they are bracing to explain the Panama Papers to him.
LUXURY AND PREMIUM BRANDS CATEGORY
"The Tale of Thomas Burberry" – Burberry
The high quality faux movie trailer with considerable star power crams a brand origin story into a surprisingly gripping few minutes of screen time.