PhD students once dreamed of lifelong tenure, generous sabbaticals, and a closet full of jackets with elbow patches. Academic life, with its dusty-booked charm, ruled the day. No longer. Even in STEM fields, roughly 40% of PhDs are graduating without employment commitments. Could the solution be teaching postdocs to create their own jobs, as entrepreneurs?
In the heart of Manhattan, in a set of conference rooms on loan from Google, one radical experiment in postdoc entrepreneurship is now entering its fourth year. Called "Runway" and managed by Cornell Tech's Jacobs Technion-Cornell Institute, the program bills itself as "part business school, part research institution, part startup incubator." Since its founding, Runway postdocs have founded 13 companies, from an intelligent baby monitor to an urban planning analytics platform, and collectively raised $15 million in funding.
"Our mission is to help commercialize research," says Shuli Shwartz, who co-manages Runway while serving as entrepreneur-in-residence at the Jacobs Technion-Cornell Institute. "There is a gap between research results and taking them into the commercial space."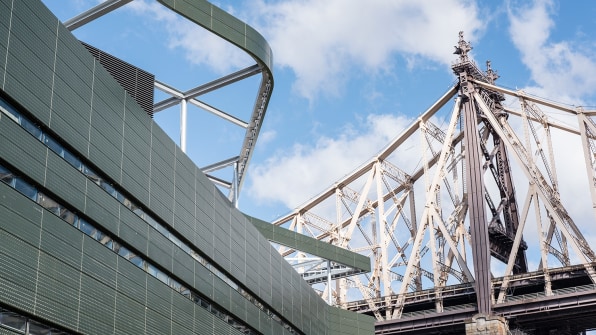 Runway tackles the problem on two fronts: one, by teaching scientists and engineers to think like entrepreneurs; and two, by taking a founder-friendly approach to the rules that govern intellectual property, which are often a barrier to executing university spinouts.
"Technology transfer quite often fails, and that's a pity, because the intellectual property of the university remains on the shelf," Shwartz says. But at Runway, companies founded by postdocs retain exclusive, royalty-free control of their intellectual property, greasing the wheels for future investment. In return, Runway companies grant the institute a SAFE (Simple Agreement for Future Equity), a form of equity popularized by Y Combinator.
When he first heard about the program, Runway participant Emmanuel Dumont, founder and CEO of Shade, thought that the structure was too good to be true. At the time, he was completing his PhD in biophysics at Columbia University. "I heard about it via email, and I thought it was a joke," he says. "Then a second email—these guys must be serious."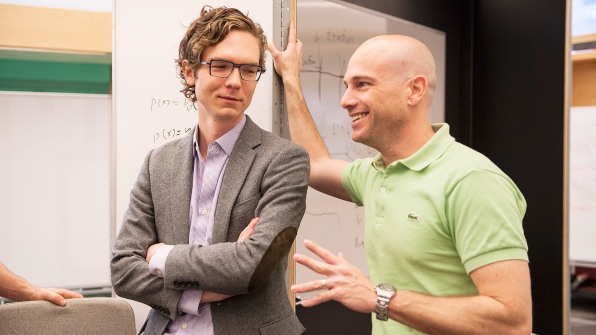 Dumont signed on and used the program to turn his idea for a wearable UV sensor for lupus patients into reality. "When doing research, you stop thinking about the product and the market. That's where Runway helped: It provided guidance on these two fronts," he says. Dumont also credits the program with helping him navigate the yawning gap between scientific claims and entrepreneurial ambitions. "When you do science, you make modest claims. You measure everything. You don't say you 'cure.'" In contrast, "Entrepreneurship is a vision to change the world. You have to start learning to use superlatives."
Dan Huttenlocher, dean and vice provost of Cornell Tech, sympathizes with the predicaments of being a scientist/CEO. "I'm kind of your typical engineer, computer scientist type of person who likes factual stuff," he says. "It's easy to not spend enough time actively engaging with people outside of your organization and work group. For people like me that's particularly hard, because I'd almost always prefer to sit down and focus on work. But I think it's super important that you're well networked."
To that end, Runway introduces postdocs to a bevy of potential advisers, experts, and investors over the course of the one to three years they spend at the institute. Early Cornell Tech hire David Tisch, a longtime fixture of the New York startup scene, has been instrumental in getting the newly formed graduate institution connected to industry leaders throughout the city. (Academic mentors also play a central role in coaching.)
Speaking "startup" has come more easily for postdocs with private sector experience. Tomer Morad, CEO and cofounder of DatArcs, a data center management company, previously cofounded an adtech company. "Sometimes people like it more when you talk like an engineer, sometimes they like it more when you talk like an entrepreneur. You have to adapt," he says.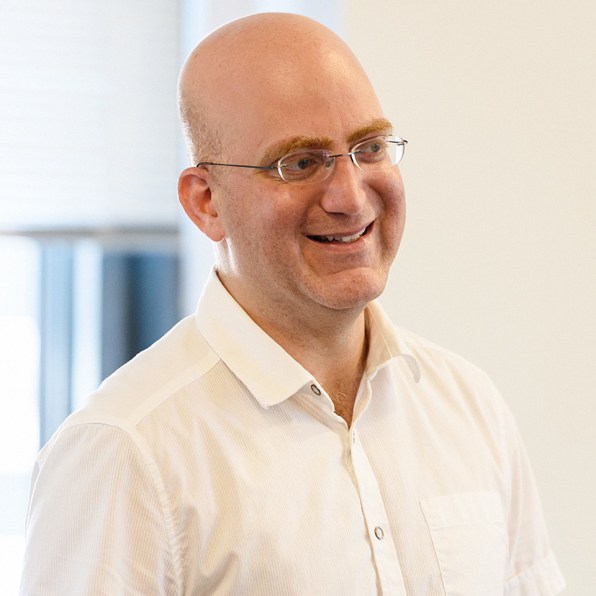 For Morad, Runway's primary benefit has been the time and space to push technology boundaries. Without Runway, "I would have started a different company than this one, with less technical risk," he says. "You have peace of mind, because you can work on something deep. It's okay for you to take a few months and figure something out."
Cornell Tech is happy to provide that time, as is New York City. Starting under Mayor Mike Bloomberg, city officials have made a point of encouraging technology training and startup formation and investment, in the hopes that job-generating companies plant roots in the five boroughs. Last month, Deputy Mayor Alicia Glen unveiled plans for a $250 million home base for the city's technology community, located near Union Square. In addition, the New York City Economic Development Corporation announced plans for a new life sciences incubator, with wet lab space. So far, Cornell Tech says, 70% of its graduates have opted to stay in New York following graduation. And to date, all Runway program alumni companies remain headquartered here.
After keeping a relatively low profile, Cornell Tech will move into the spotlight later this year with the opening of its new campus, now under construction, on Roosevelt Island. Runway will make the move, alongside Cornell Tech's edited array of graduate programs in technical fields. Students working toward those degrees have launched 16 companies since 2013. (Cornell projects that it will generate 600 spin-off companies over the next 30 years, across all programs.)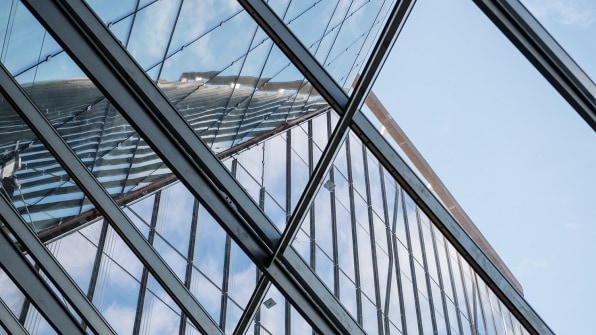 As Runway postdocs see it, Cornell Tech and the companies it incubates will be in a position to set the tone when it comes to startups with strong IP at their core. "We have really good investors, but it's not easy to find one," says Nanit founder and CEO Assaf Glazer, creator of an AI-backed baby monitor. "There's a hard sell around fear: Parents are afraid of death for their baby"—a sell that some investors would have preferred. But Glazer, father to three boys, did not want to pursue that path. Instead, he has painted a picture around helping parents make more informed decisions about bedtime and more, while contributing to broader scientific research around child development and sleep.
"If you are not in a framework that embraces those values, it will be really hard to realize your dream," he says. "For me, [Runway] gave me this security and trust that I'm doing the right thing."