President of the United States of America, Donald John Trump.
This is real life, and the implications of the president-elect's decisions, which will be weaved into the very fabric of America by a Republican-controlled Senate and House and even the Supreme Court, and felt by government institutions like the EPA, will be obvious over the next four years. Worse, they'll be felt for centuries after–and not just by Americans.
But two things give me hope. The first is that Trump is not America's president, by the numbers: Trump won the presidency receiving 25.5% of the vote, less than the 25.6% Hillary Clinton received. (Gary Johnson received 1.7%.)
Slightly more than half (53.1%) of Americans turned out to vote this year. Put differently, very nearly half (46.9%) of the 231 million eligible voters in the U.S. declined to cast a ballot in a very tight race between two impressively unlikeable candidates. It turns out that's the lowest proportional turnout since 2000, when George W. Bush defeated Al Gore, despite (like Trump) losing the popular vote.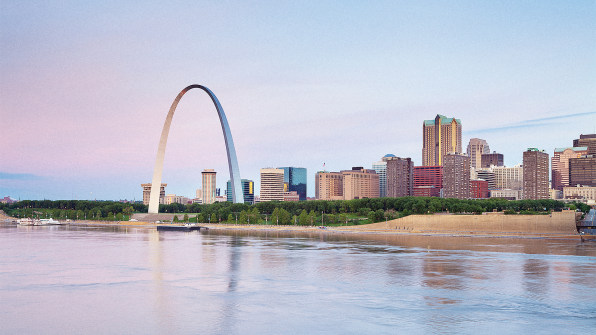 A few million votes here or there may have swung the election, which brings me to my second reason for optimism: cities.
This election, much like the presidency in 2012, wasn't decided by red and blue states but by rural and urban interests. While Trump commanded the majority of votes in historically conservative states like Missouri, where he took 57% of the vote, America's major cities overwhelmingly stood behind Clinton (as expected).
In that very state, the Democratic nominee received 55.7% of the vote in Jackson County, home to Kansas City. She won 49.3% of the vote in Boone County, home to Columbia. And while turnout was lower in St. Louis City and County, Clinton still dominated.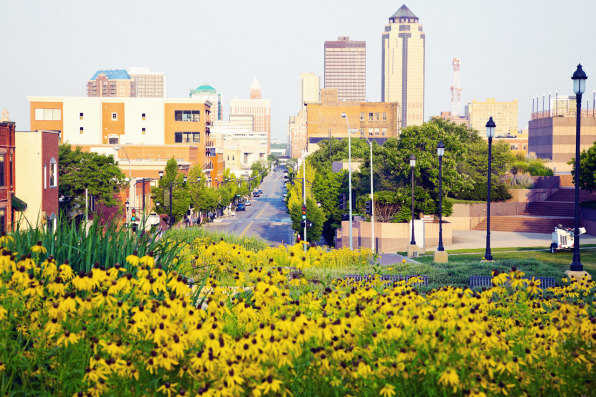 This same pattern is seen in states that flipped their support, including Iowa, where Trump bested Clinton by 9.6% of the vote despite the state supporting Barack Obama in 2012. Just about every rural county in Iowa backed Trump, but the state capital Des Moines and the rest of Polk County picked Clinton to win, as did neighboring Story County. Cedar Rapids and Linn County went blue, and so too did Black Hawk County and Johnson County next door. Also blue: the city of Davenport in Scott County.
This same pattern can be seen in the traditionally liberal state of New York, too. Voters across the state bubbled Trump in their ballots and yet Clinton won New York's 29 electoral votes by taking 58.8% of the vote. Manhattan, Brooklyn, Queens, and the Bronx voted for Clinton. So did Rockland County and Westchester County just to the north of the Big Apple. The counties around the state capital Albany–Ulster, Columbia, and Schenectady–voted Clinton. The same is seen around Syracuse and Rochester and Buffalo.
In Florida, Clinton outperformed Obama in many urban areas, but Trump won by record margins in ex-urban and rural districts and took the state.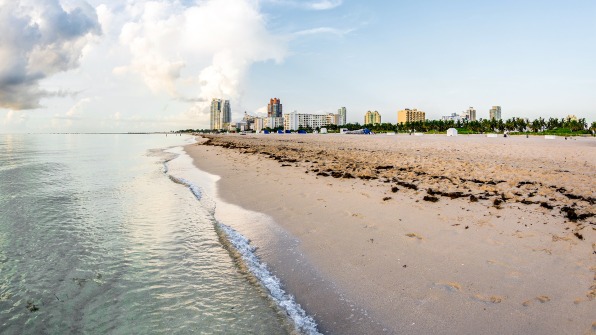 The map in 2020 will look different than today's, but urban areas will remain the key to a Democratic victory in the next election. However, current population trends suggest that young people aren't moving into big cities like New York or San Francisco, because they're prohibitively expensive.
"Census population data show that suburban America is, once again, outgrowing central cities. Even exurban counties, those beyond suburban areas, are gaining population faster than urban ones, for the second year in a row," Emily Badger in the Washington Post. "And the growth that the densest places in the country have enjoyed since the housing bust is actually slowing down."
The fastest growing metros in the U.S. are "less-dense Sun Belt favorites," including Orlando and Houston. "The fastest growing counties are in the suburbs of Sun Belt metros, outside of cities like Austin, Denver, San Antonio and Atlanta," says Badger.
It's bad that young people can't move to cities, but perhaps it's at least a slight positive that they're filling in the suburbs. Imagine how this election might have played out if rural and exurban counties–now filled with younger voters–supported the policies of dense population centers, where diversity of thought, spirit, and more are unavoidable. On the other hand, perhaps not living in cities, those same young people would vote differently from their urban compatriots.
We can't re-do this election. We also can't re-educate a generation or un-melt our ice sheets. We also can't afford to despair. We'll win the future with action, not angst.