What Now? stand-up tour and movie: Hart played 164 international tour dates between April 2015 and August 2016. A concert film hit theaters in October and pulled in $12 million its opening weekend.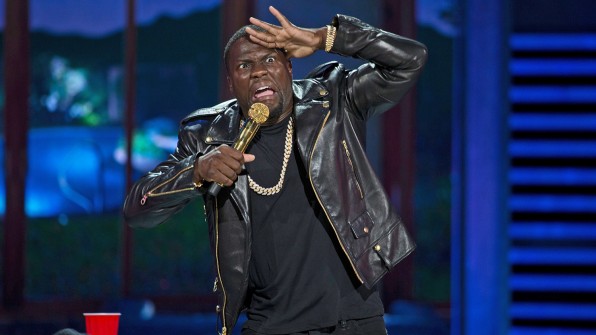 Ride Along 2: Universal's January sequel to 2014's Ride Along featured Hart and Ice Cube taking down Miami drug suppliers; the reported $40 million movie earned $124.2 million.
Central Intelligence: Hart's first role opposite Dwayne Johnson was a success for Warner Bros. in June, raking in $216 million on a reported $50 million budget.
The Secret Life of Pets: Voicing the scene-stealing Snowball, an adorable gang leader, Hart helped propel the July Illumination Entertainment film to an $849 million haul. A 2018 sequel is planned.
Captain Underpants: Hart recently completed work on next summer's adaptation of the beloved children's book, voicing a fourth grader.
Jumanji: A reimagining of the 1995 film reteams Hart with Johnson (a producer) and is due out next summer.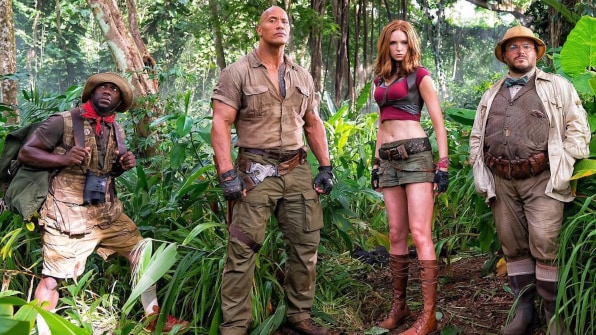 The Intouchables: In March, Hart signed on to star in this Weinstein Company remake of the 2011 French comedy as a caregiver to a wealthy quadriplegic played by Bryan Cranston.
HartBeat Weekend: Hart's third-annual comedy and music festival, created in conjunction with iGo Marketing & Entertainment, took place over two days in Las Vegas in September and featured Macklemore & Ryan Lewis, among others.
Hyundai: In a Super Bowl commercial, Hart played an overprotective dad who uses Hyundai's geotracking tech to follow his daughter on her first date with a new guy. It ranked as the top ad on USA Today's Super Bowl Ad Meter.
Foot Locker: In February, Hart starred in two commercials for Foot Locker's "Hottest Month of the Year" campaign, including one where the diminutive comedian borrows his son's Kids Foot Locker apparel.
Xfinity: Hart and Xfinity teamed up in September around Hart's What Now? comedy film and Xfinity voice-activated TV remotes. An ad by 72andSunny showed how users can say "What now?" into their device and pull up exclusive content from the movie.
H&M: In their second H&M-sponsored short film together, September's The Road Trip, Hart and David Beckham shared some quality time on a drive to Las Vegas.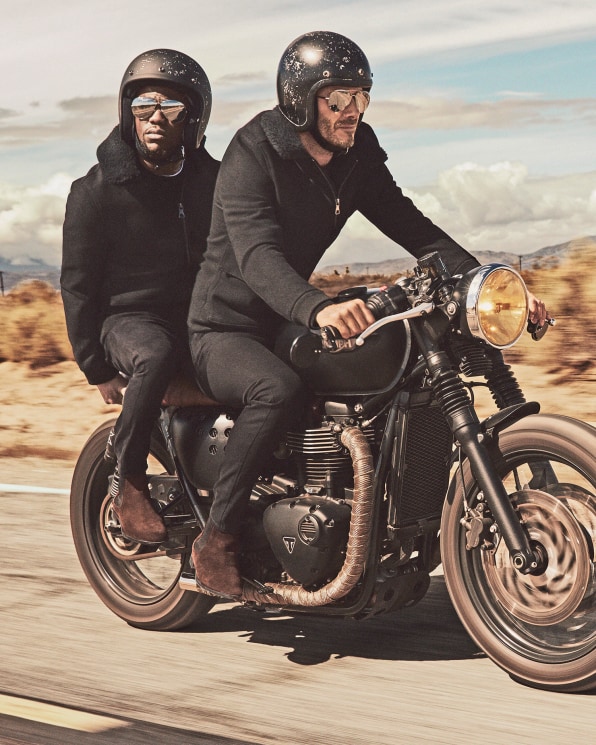 Tommy John: A longtime fan of the underwear company, Hart became an official investor in September. Together they will launch a new collection next fall.
Muzik: The Twitter-backed headphone company counts Hart as a partner; Muzik released a video of Hart demonstrating its new programmable, connected headphones at Microsoft's Build 2016 conference last spring.
Laugh Out Loud: The video platform, which Hart is creating with Lionsgate Entertainment, will stream new material the comedian is generating, including original sketches and scripted series.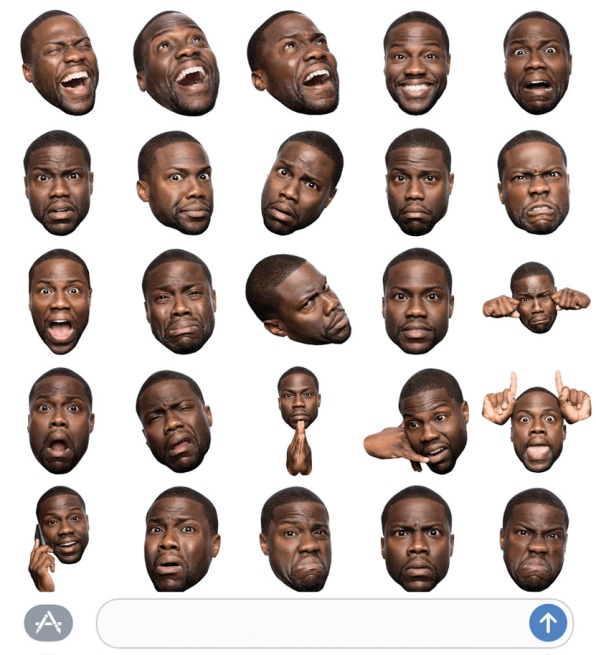 Kevmoji app: Hart's riff on Kim Kardashian's Kimoji app features actual photos of his facial expressions that users can share as emojis. Within five hours of its September release, it took the top spot on the App Store's paid apps chart.
Mobile game: In another effort with Lionsgate, Hart is creating a social mobile adventure game that casts users as busy comedians who can get advice from Hart himself.
Kevin Hart Presents: Hart of the City: Hart's new Comedy Central series debuted in October and follows the comedian across eight U.S. cities, as he searches for defining voices in each location's stand-up scene.
Real Husbands of Hollywood: BET's scripted reality-show parody, which Hart produces and stars in, chronicles the lives of real-life male celebrities (including Nelly and Nick Cannon). Season 5 debuted in October.
From the Hart: In March, the comedian inked a deal with Atria Publishing to tell his own story, due out in time for Father's Day 2017.
---
Click here to read more stories in Productivity Week.