For the past year, we have been glued to our screens, devouring every shocking scoop, meme, and gaffe from this horrifying election. Now that it's over, you know what we all need? A vacation. From everything.
Some in the hospitality and tourism industry have started to capitalize on people's desire to disconnect. According to 2016 Communications Market Report from the British regulator Ofcom, 34% of internet users want to take a break from the web. Sixteen percent actively sought out vacations with no internet access, and 9% chose locales without cell service. That's a lot of people–especially when one report predicts travelers will spend $817 billion globally on digitally booked travel by 2020.
"I think a lot of destinations are trying to create an escape from Wi-Fi," says Kimberly Wilson Wetty, the co-president of travel agency Valerie Wilson Travel. "Living in a world that is constantly 'on' can be exhausting. As such, we are seeing a desire for travel experiences where you get off the grid." Here are four vacation experiences designed for those who need to unplug (and forget that we have to listen to Trump for four more years).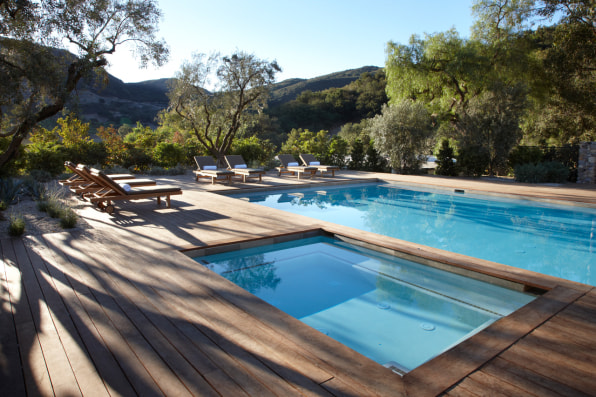 Some hotels are explicitly marketing their lack of Wi-Fi and cell service. In the Caribbean island nation of St. Vincent and the Grenadines, tourists are encouraged to visit the island because it's the perfect place to put away your phone. At the hotel Petit St. Vincent, which occupies a private island and doesn't have telephones, cell service, or Wi-Fi, you can raise a flag outside your private villa to signal to the staff that you want room service.
There's also Juma Lodge in the Amazon and La Pause in the Moroccan desert, where guests pay between $250 and $300 a night for the privilege of a true break from connectivity. At Juma Lodge, five walkie-talkies are the only way to communicate with the outside world, and at La Pause there's no electricity–just candlelight. In the Philippines, the Mandala Spa and Resort Villas offers a special Digital Detox cabin, which has neither TV nor Wi-Fi. Travel agencies like Digital Detox Holidays have lists of options in dozens of places.
These hotels aren't inundating you with activities to replace all that time you used to spend scrolling through Facebook and Instagram–this is much more of a cold turkey approach.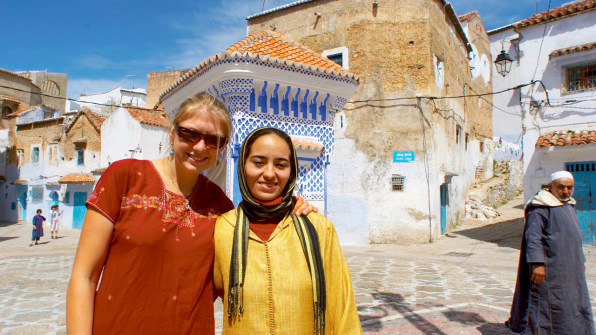 There are health benefits to taking a break from electronic devices. In 2015, one company invited a group of 35 people on a trip to Morocco and had neuroscientists observe how their behavior changed when they had access to smartphones and when they didn't. The results were startling–after time spent truly connecting with each other and the environment around them, the trip participants formed deeper friendships, exhibited better memory, and even slept better. Studies show technology's negative effect on overall health.
That's the kind of thinking that inspires the no-cell-phone policy in the public spaces of The Ranch in Malibu, a wellness center where guests check in for a four-day or seven-day detox. Guests are encouraged to turn in their phones when they arrive, but they're not just taking a break from technology–they also are put through an intensive routine of exercise and healthy eating (plus a wake-up call of Tibetan chimes).
"The notion of being 'unplugged' is an integral part of our program, as we encourage our guests to let go from their daily lives and routines and be present with themselves and fellow guests," says Alex Glasscock, CEO & Founder of The Ranch Malibu. "Eliminating digital devices helps to reset and clear the mind from the constant interruptions of texts, emails, deadlines–which subtly creates low-grade anxiety."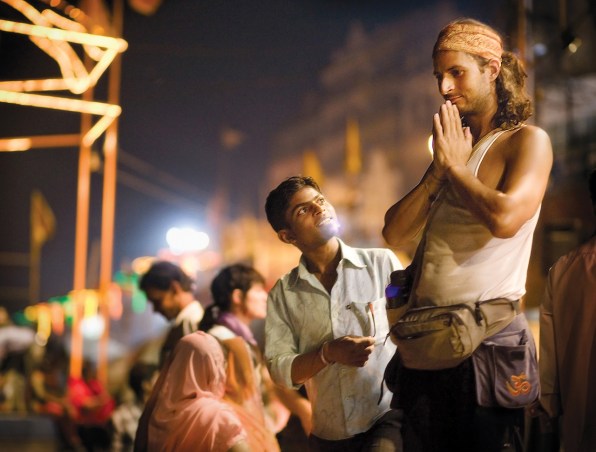 Sometimes you just need someone to tell you to put the phone away. Intrepid Travel, a company that plans trips around the world, started digital detox tour packages earlier this year to India and Morocco–and they even banned cameras (though more recently they're allowing DSLRs, but no mobile photography). Participants are asked to swear off all digital devices, and receive a notebook to write about their experiences instead.
"Originally on holiday you did disconnect. Even just 10 years ago, you were out there in the world by yourself," says Leigh Barnes, the North America regional director of the company. "We wanted to create a trip to allow people to really connect to the destination and not to their phone."
Before launching the digital detox tours, Intrepid asked the market research company OnePoll to survey 1,500 American travelers. What they found was surprising. Fifty percent of the surveyed travelers said they had spent more than one hour searching for Wi-Fi while on vacation, 41% chose locations to visit based on what would look good on social media, and 38% admitted to missing a life moment because they were too busy on their phone.
What's more, 56% said they'd be willing to take a break for a few days from their phone, and 57% said they would stay at a hotel without Wi-Fi.
The company offers off-the-grid trekking trips as well, and Barnes says they've seen interest in both types of trips: a 10% traffic bump to their website after the trips launched in May 2016, with 37% of visitors to the digital detox tour pages visiting other pages as well.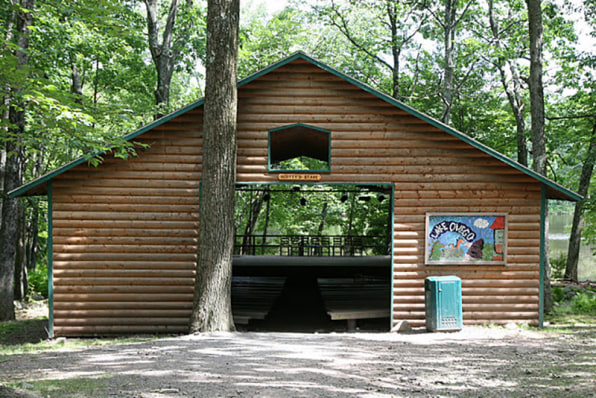 While one sure-fire way to get out of cell range is to load up a tent and sleeping bags and head for a national park, you can also leave the planning to the experts by attending a camp for adults. At Camp Grounded, which has locations in California, New York, North Carolina, and Texas, you turn in your digital devices for a few days of old-fashioned fun–archery, "laughter yoga," candle making, ukulele lessons, and meditation–for $595.
There's also Camp Reset, Soul Camp, and Camp Bonfire (with all tech relegated to a designated area, like the smokers). Part of Camp Bonfire's philosophy is to provide a place to relax and connect; they believe that technology use impedes people's abilities to stay in the moment, and offer to hold onto your devices until it's time to head home.