Despite a lack of commercial cinemas, film schools, or studio systems, a grassroots filmmaking scene is rapidly emerging in Saudi Arabia.
And it's mostly driven by younger generations weaned on American entertainment and who are self-taught or study filmmaking abroad, find actors and crew on social media, and distribute their films largely on YouTube.
The newly opened King Abdulaziz Center for World Culture is promoting this community through Saudi Film Days. Its first iteration was a short films presentation and gala at Paramount Studios last week to an industry audience of producers, actors, and directors, followed by a public showcase the following night at the Ace Theater.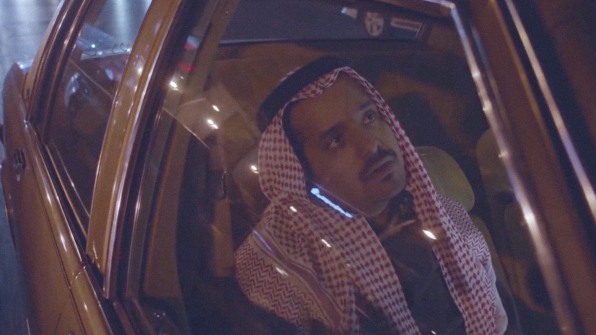 "We're building their character and turning them into a global citizens. We're also positioning the center to attract performances from other countries," says director Tareg Al-Ghamdi, adding that the center is already doing exhibit exchanges with American art museums. "But our major interest is to grow the film industry in Saudi Arabia."
An initiative of Saudi Aramco oil company, the Dhahran-based center, is an 860,000 square-foot megacomplex of museums, galleries, and classes in multimedia, STEM learning, and the arts. Its goal is to empower society through knowledge, and move away from relying on a single-source (oil) economy. It also hopes the films will offer a glimpse into Saudi life.
The center initially called for entries for a Saudi film festival, advising the front-runners on improvements, and choosing the finalists through focus groups and a panel.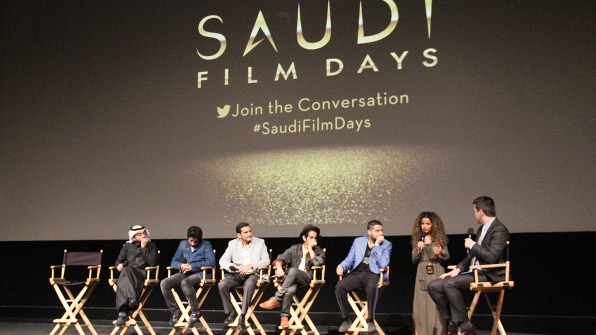 "The movies are open for every interpretation," says Al-Ghamdi. "These young people brought societal issues that they wanted to engage in."
The opening night featured five shorts followed by a discussion with their directors, moderated by film expert Dave Karger. All were influenced by American films and visuals, some even learned English from them. A number have degrees in other disciplines and are self-taught filmmakers. One came from a family of storytellers. There were no romantic themes, given the separation of sexes in Saudi culture. Instead, many of the films focused on ideas, reexamined identity and social mores, and self-expression.
The Bliss of Being No One involves a compelling conversation on loss between two strangers, I Can't Kiss Myself addresses the pursuit of validation by social media, Wasati chronicles a man coping with his gradual blindness against a backdrop of a famous incident, Al Qatt documents an artist who paints traditional Islamic art, and Is Sumyati Going to Hell? indicts racism through a family's treatment of its Asian housekeeper. Two other films—Oud, how societal conflicts arise through passed-down customs and misinformation, and Photographic Memory, Saudi events through a photographer's lens—joined the lineup the following night.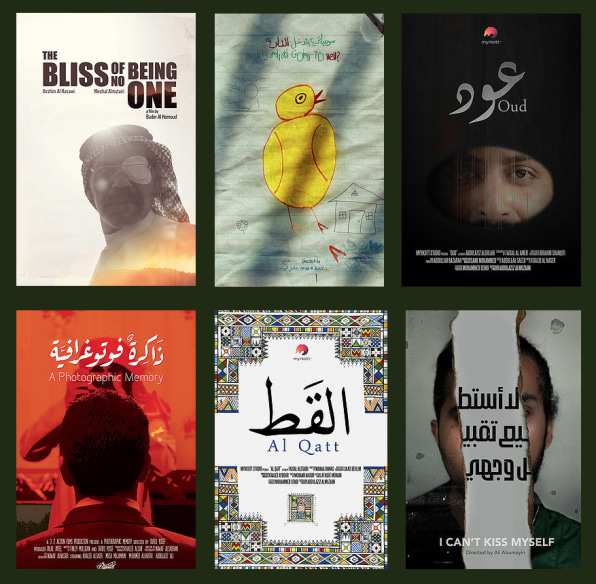 "My goal is freedom and ending racism," says Sumyati director Meshal Al Jaser. "We had a maid in my home and I want her to be proud of me. It's her opinion I care about." At 21, Al Jaser is the panel's youngest director and most digitally plugged-in, with his own YouTube show, Folaim. "I saw a lot of The Family Guy, and got a lot of my humor from there. The internet lets you communicate with whoever you want."
"The biggest issue on a personal level is people trying to find their identity. That can apply everywhere," says I Can't Kiss Myself director Ali Alsumayin, who, at 32, has been directing commercials and TV series for two years.
Although these directors are male, Alsumayin says women are making inroads. The country's first female filmmaker, Haifaa Al-Mansour, caught attention with her first film Wadjda in 2012, even appearing on Real Time with Bill Maher.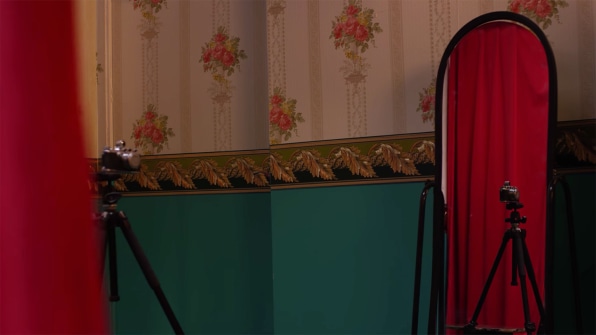 "I have a female friend studying to be a director at New York Film Academy, and my first A.D. in Saudi is a female and she is my right hand," says Alsumayin. "I wouldn't do any projects without her.
"The movie industry is a new thing in Saudi," he adds. "Saudi is a young country and we're importing a lot of things, a lot of culture. We watch American movies all the time, so we're quite familiar with you guys. You guys don't know a lot about us, which is our mistake, because we should try to reach you. We should export our culture and way of thinking. There's an amazing generation coming."