At an intimate panel discussion inside Spring's offices in downtown New York City, representatives for apparel labels Joie and Current/Elliott, Negative Underwear, and outerwear maker The Arrivals described their processes for both launching a new brand and maintaining an existing one inside the highly competitive retail industry. All of these brands market their wares on Spring, a mobile-first virtual mall stocked largely with high-end brands and a smattering of more affordable ones like Everlane and American Apparel (though even these may be out of reach for many shoppers).
One of the top reasons The Arrivals and Negative Underwear cited for getting on Spring was that the platform helped place them among similar brands reaching their target audiences. As any budding company knows, finding a loyal customer base is among the most difficult aspects of getting off the ground. The same goes for established brands that want to stay relevant.
"One of the things we always think about is, who else is playing? Are we sitting with the people we want to be a partner with?" asks Marla Toplitsky, SVP of direct to consumer for Joie and Current/Elliott.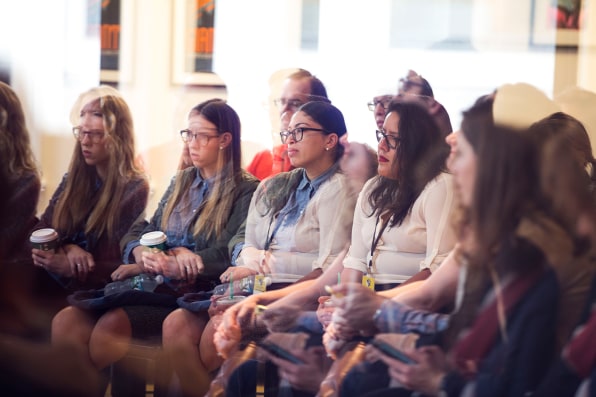 Though it may seem like many apparel and home-goods brands are fighting to be heard over the cacophony of major labels and small boutique styles, some are actually joining forces to cut through the noise. To find "their people," so to speak, The Arrivals, Negative Underwear, and Joie and Current/Elliott parent Dutch LLC are examining new platforms to showcase their products. More than simply a sales opportunity, they see channels like Spring as marketing conduits leading them to customers with specific aesthetic values.
Of course Spring is not the only game in town. Polyvore, Shopstyle, Poshmark, Etsy, and Amazon represent other opportunities for channeling a brand to the right customers, not to mention social media feeds like Instagram or Pinterest. The key to parsing this deluge of digital outlets, says Jeff Johnson, creative director of The Arrivals, is to seek out the platforms that are hosting brands you want your brand to be associated with. "The company that they keep allows us to play in a league with brands that are much bigger than us, or other brands that have more exposure," says Marissa Vosper, cofounder of Negative Underwear.
"Of course there are quick flash-in-the-pan marketing opportunities," says Johnson. "But seeing a larger ecosystem of very like-minded brands with shared missions to do something that is meaningful beyond creating a product and selling it is something that is very important to us."
When considering a brand story or a brand identity, Vosper cautions about getting too specific. "I think when we launched, we had a really strong point of view of who our 'girl' was," she observes. "We put her forward, and I think some people it resonated with, and some people it didn't. And so we realized that to communicate the value in the luxury of our product, we needed to remove that aspect of the photography and just focus on the materials," says Vosper.
When she relaunched Negative Underwear's website in April, she did so with a fresh spate of new visuals. This time, rather than structuring the photos around a particular woman, the website featured product shots on headless models representing different body types and cup sizes."That was actually a really clear decision on our part," says Vosper. The goal was to lead the customer to examine the product itself, the fit, the materials, without linking the brand with any particular person or lifestyle. Vosper says the change in approach improved Negative Underwear's conversion rates from browsing to buying.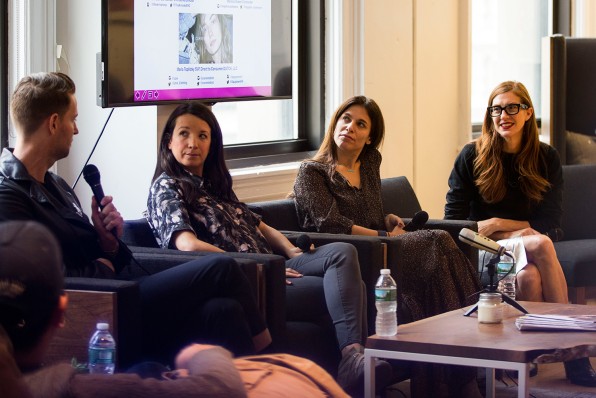 A strong digital strategy needs to have a complementary offline strategy–even if a brand sells exclusively online. Johnson, who hosted The Arrivals' first pop-up shop in October, says he's thinking beyond store locations. He draws inspiration from events like Refinery 29's New York Fashion Week installation 29 Rooms, which featured a warehouse full of artists' work.
"That's a place where people go to create content," says Johnson, which in turn, "creates viral consumption of the brand." Moments like this bring electricity to a label, he says, by letting customers interact with the brand in the real world. According to Johnson, that's exactly what newer brands should be thinking about.